Achieve Real Peace. Real Harmony. Real Happiness.
The Ancient Practice of Singing Bowls, Elevated. Innovative Sounds & Exclusive Designs In Collaboration With The Best Craftsmen In Kathmandu, Nepal.
Experience true transformation, or receive 100% of your money back. 30,000+ 5 star reviews.
Note From Our Founders
Why Products From The Ohm Store?
The world is moving at a breakneck pace, and we are bombarded with information and "race to the bottom" cheap commoditization of nearly everything.
Our commitment to you is to be an oasis of intentional calm amidst the chaos. To offer you an unparalleled experience --- reviving faith in the original idea of a family company that you can truly rely on.
Singing bowls have existed for millenia; our mission though, is not just to try to resurrect the past.
For you, we pay homage to the past while crafting new, innovative designs and tonal experiences in collaboration with the best instrument making craftsmen in Kathmandu, Nepal.
Put simply, you deserve exclusive designs that you cannot get anywhere else. Not another seller of the "standard" bowls and products.
You are one of kind, and that is what we promise to create for you. Best in class, original singing bowls.
A singing bowl is a true investment that will pay dividends for your entire life, ideally purchased from people you personally know and trust.
And with a 100% satisfaction promise no matter what. No 30 or 60 days where we'll hold your money hostage.
You deserve to love what you've got from us, no matter what. That's it.
You can find us running LIVE educational sessions on Facebook an Instagram every single week.
Online stores like ours aren't meant to be hiding behind our computers.
They're meant to use technology to get to know and serve even more of you. Please come see us, meet us, get to know us.
Many people have asked us why our bowls cost what they do. It's because we pay for the most experienced craftsmen to create the top 1% of singing bowls for you, and then guarantee them for life. Our aim isn't to be a discount retailer, it's to give you the best.
We don't just make singing bowls. We support healers, transformation workers and musicians. We create education.
This is our passion, to advocate for these wonderful instruments, the people who make them, and the people who use them.
-- Nikki and Frank Mocerino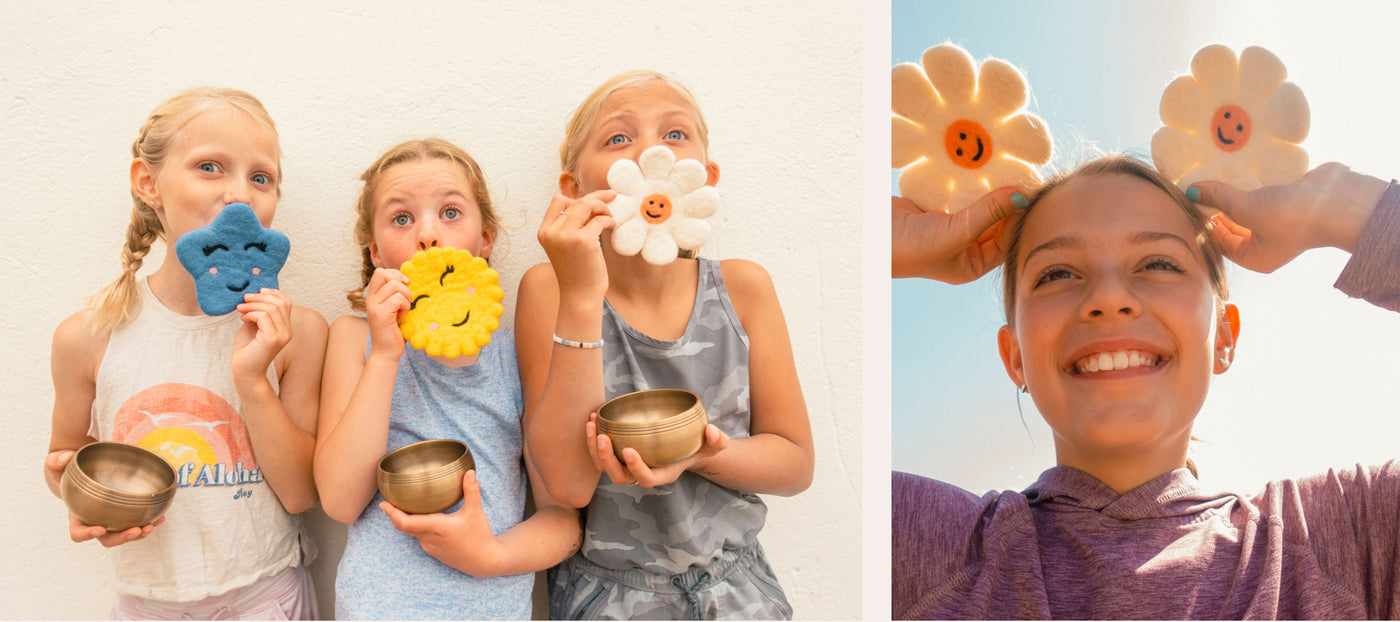 NEW
The Little Ohmies Collection
Designed for one simple and powerful reason - to help the young ones in our lives embrace a mindfulness practice that is hands on, engaging and fun.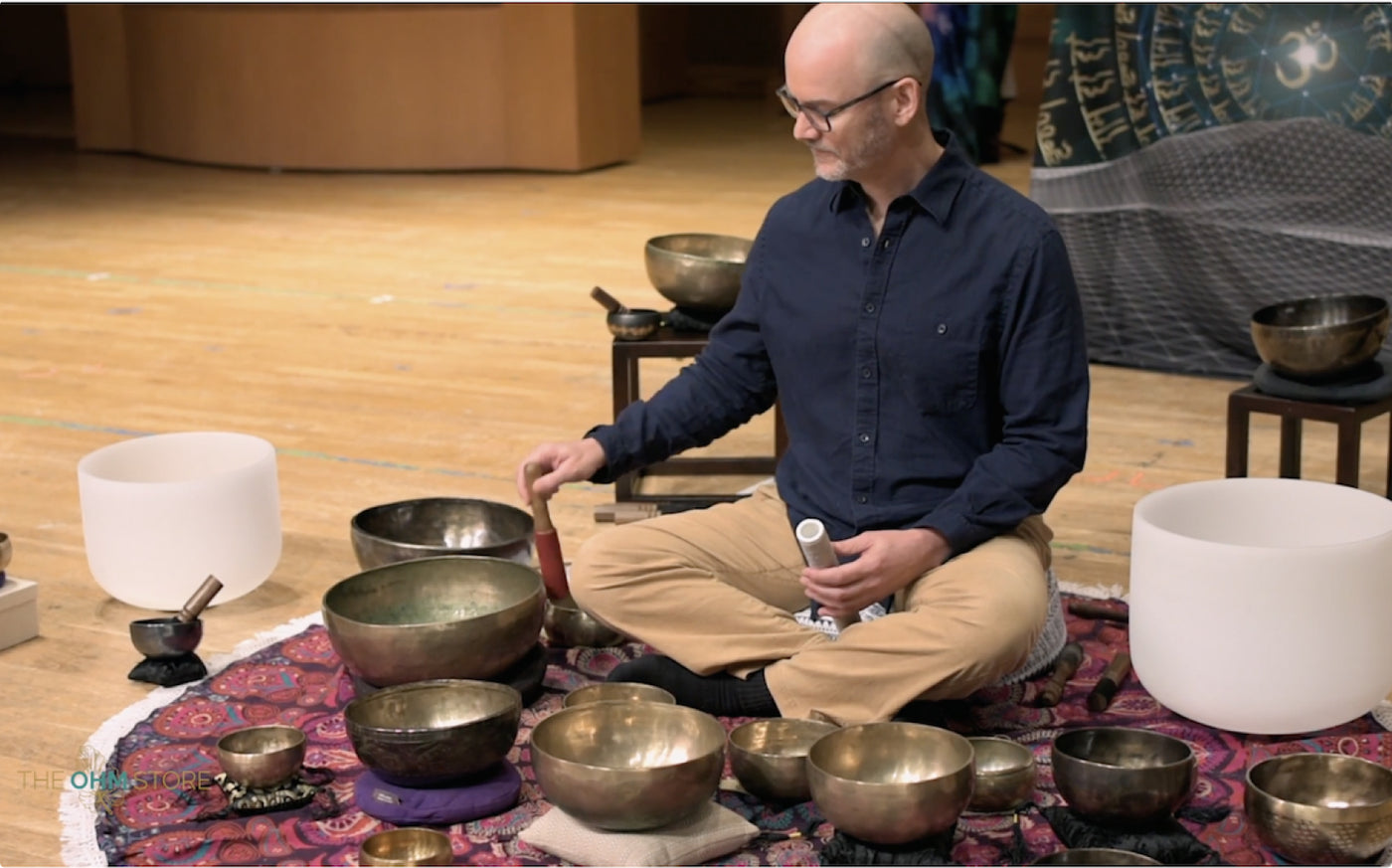 Benefits of Singing Bowls
🧘‍♀️️ Helps create states of deep peace and calmness
🤗 Creates an environment in your body receptive to healing
🌿 Brings one into the awesome nature of the present moment
💡 Use in breaking through creative and problem solving
🎶 Generate hypnotic tones for yourself, family and friends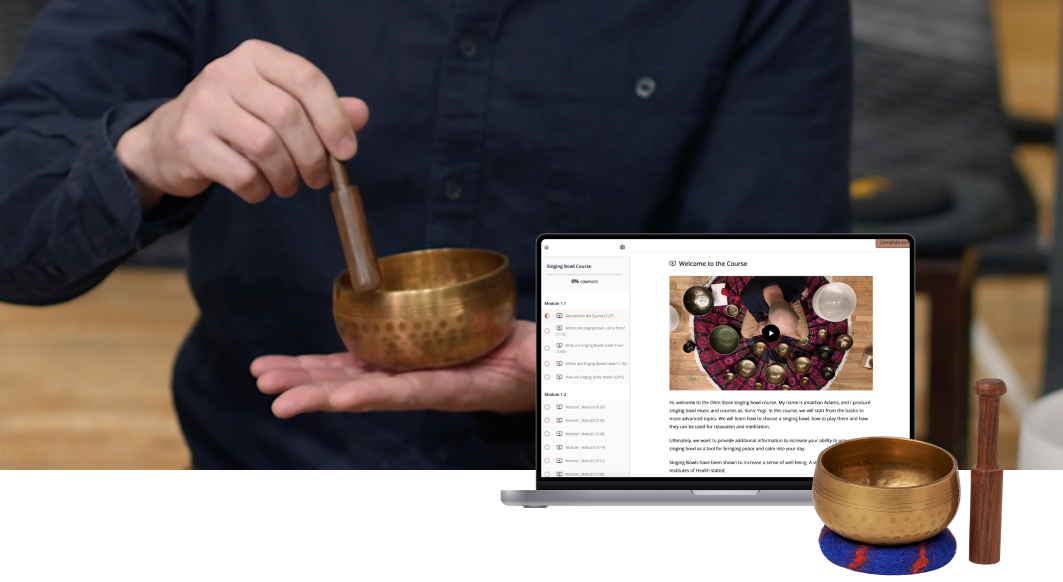 NEW
Singing Bowl Course
Understand how to really use your singing bowl and sound, as a deep meditative practice in your life. Recorded for The Ohm Store by professional musician and 20 year sound bowl practitioner Jonathan Adams, you can take a master course in sound from the comfort of your home.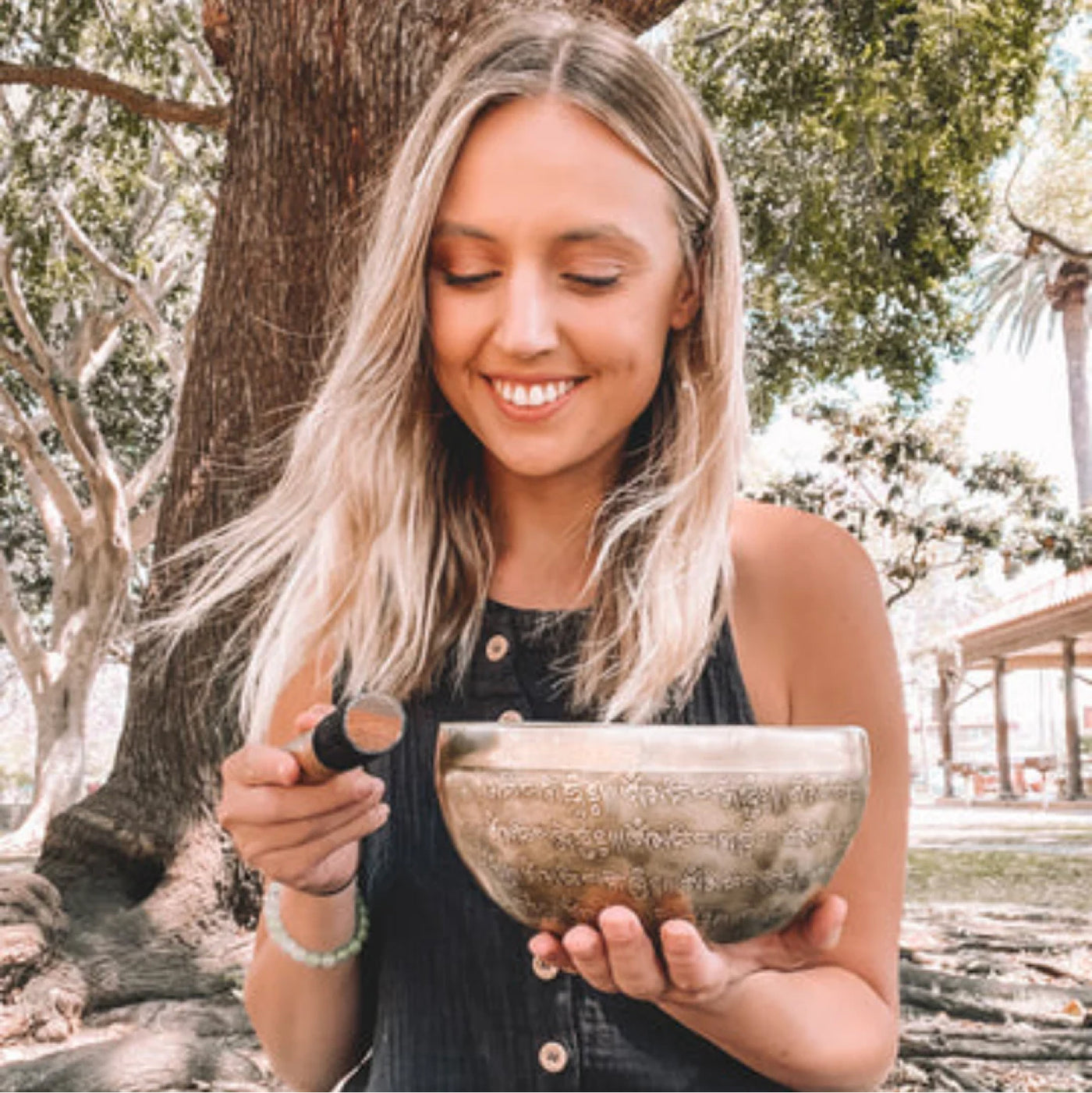 The Ohm Store'sPromises To The World
Immersing yourself into the world of Tibetan Singing Bowls, and heirloom quality handmade items requires more from you than the world requires of other purchasing decisions. 
A few places we've been...