Listen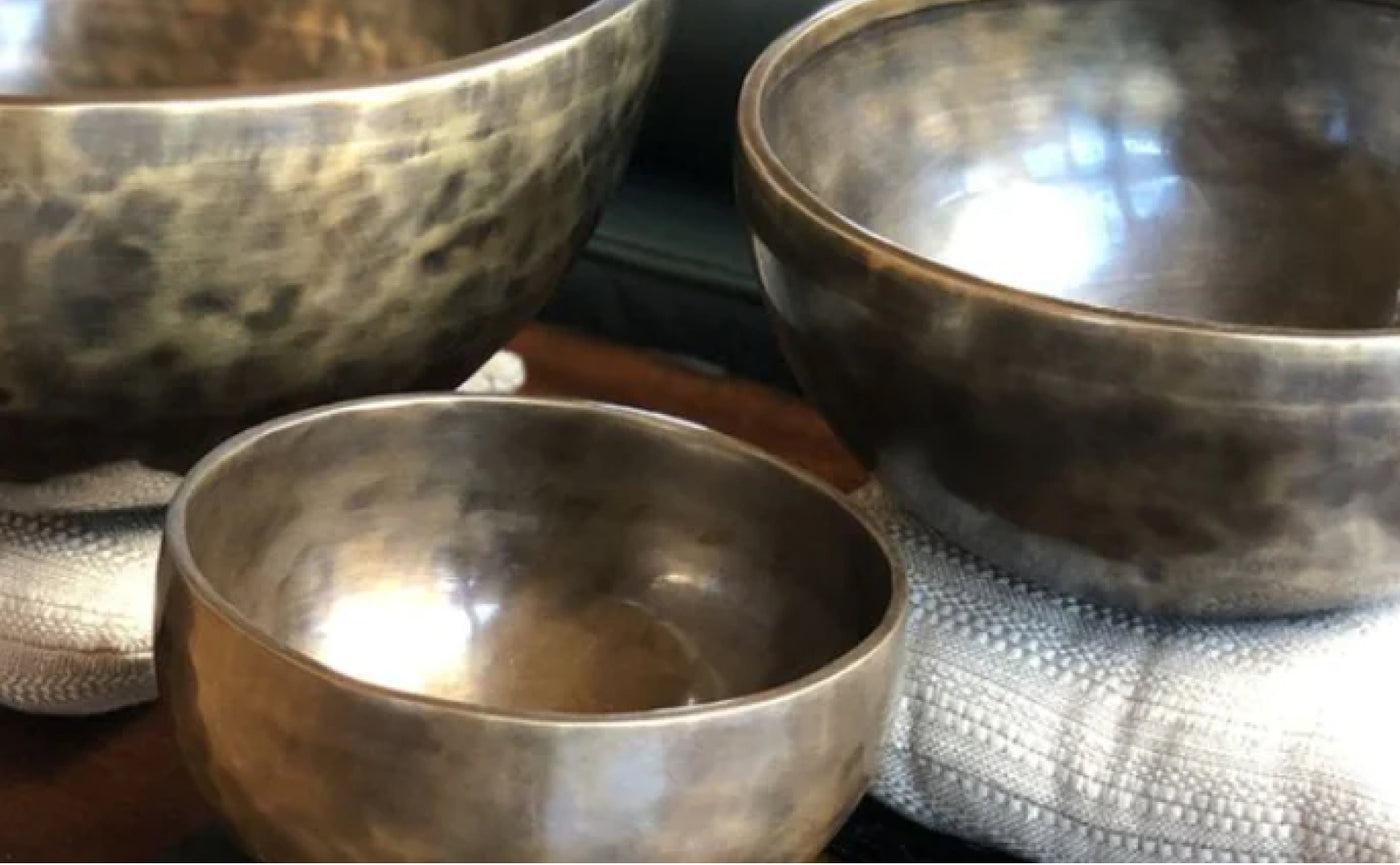 Achieve Real Peace. Real Harmony. Real Happiness.
The Ancient Practice of Singing Bowls, Elevated. Innovative Sounds & Exclusive Designs In Collaboration With The Best Craftsmen In Kathmandu, Nepal.
Experience true transformation, or receive 100% of your money back.
Singing Bowls Loved by Our Customers: Discover Your Favorite
Purity Bowl
Large
Small
The Ancient Self Ohm
Small
Large
Tiger Bowl
Listen
The Universe
The Jupiter Bowl
The Saturn Bowl
Everything to Get You Started
The Tibetan Sounds Sanctuary Bundle
The most beloved handmade customer favorites, curated into the perfect kit for benefitting from the therapeutic effects of Tibetan Sounds.
What's Included:
The Jupiter Bowl (12 in bronze)
The Large Purity Bowl (6 in bronze)
Rose Quartz Mala Bracele
The Singing Bowl Course $50 promo code
And more!
The Perfect Size for Your Sound Experience
How Do I Choose A Singing Bowl? Learn More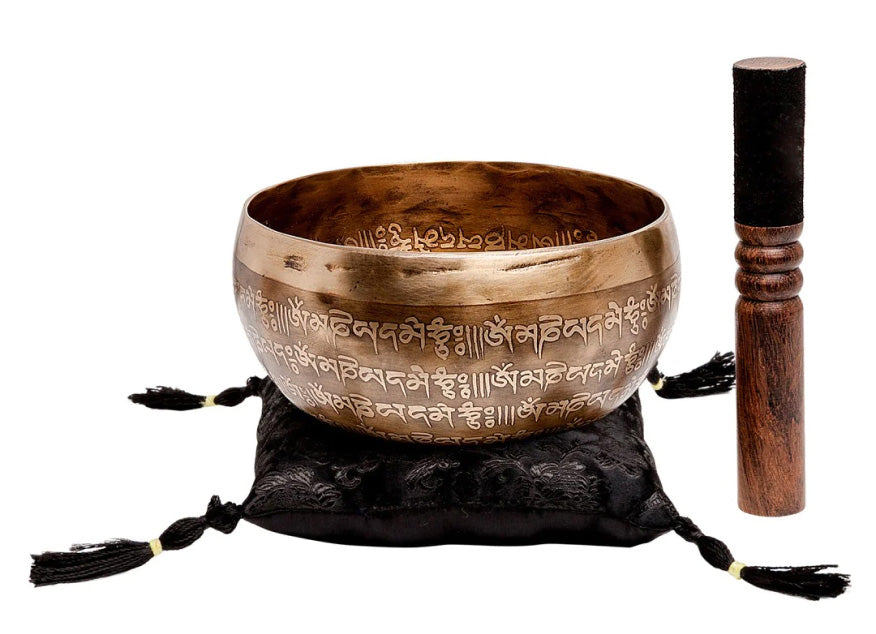 Shop Our Limited Edition Bowls
Singing Bowl Course
Understand how to really use your singing bowl and sound, as a deep meditative practice in your life. Recorded for The Ohm Store by professional musician and 20 year sound bowl practitioner Jonathan Adams, you can take a master course in sound from the comfort of your home.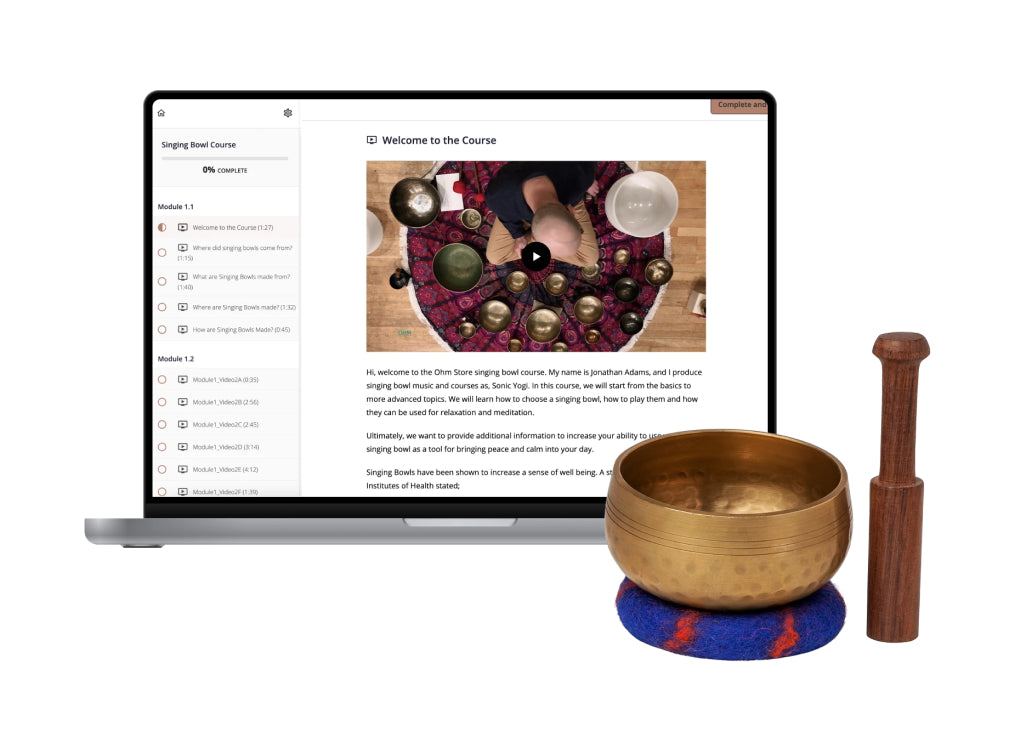 The History of Singing Bowls
How To Choose Your Singing Bowls
How to use your Singing Bowl
What is Frequency, Vibration, Rhythm and Sound
What Is Stress And How To Overcome
The True Nature Of "Feeling Good"
Accessing States of Pure Awareness
Advanced Tips and Tricks
The Little Ohmies Collection
Designed for one simple and powerful reason - to help the young ones in our lives embrace a mindfulness practice that is hands on, engaging and fun.
Sprout
Listen
Skye
Listen
Sunny
Listen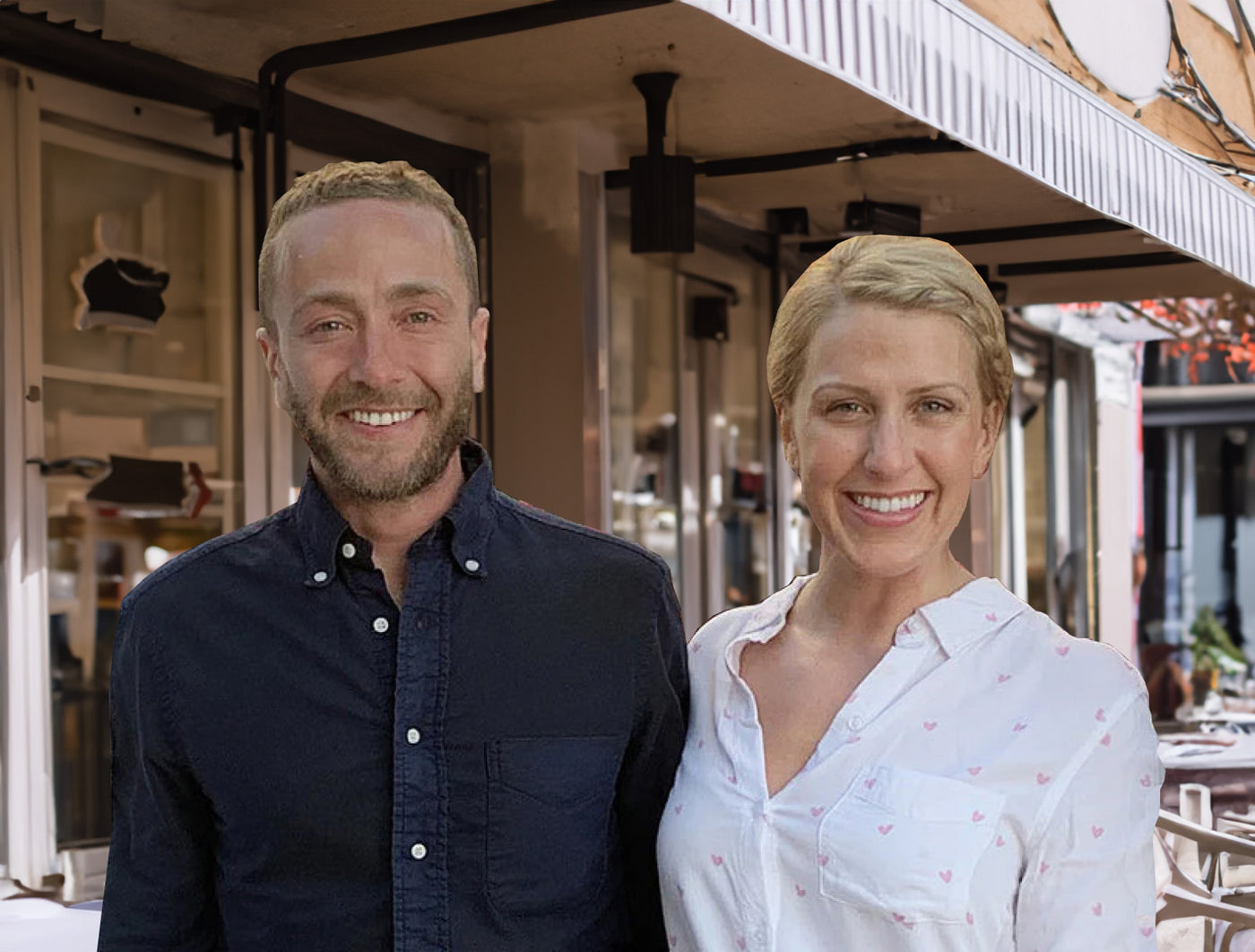 Our Story
Brother and Sister, Frank and Nikki Mocerino founded The Ohm Store in 2015 when they partnered with an artisan in Kathmandu, Nepal to bring ancient mindfulness modalities to the modern world.