Moon, Sun & Stars Bundle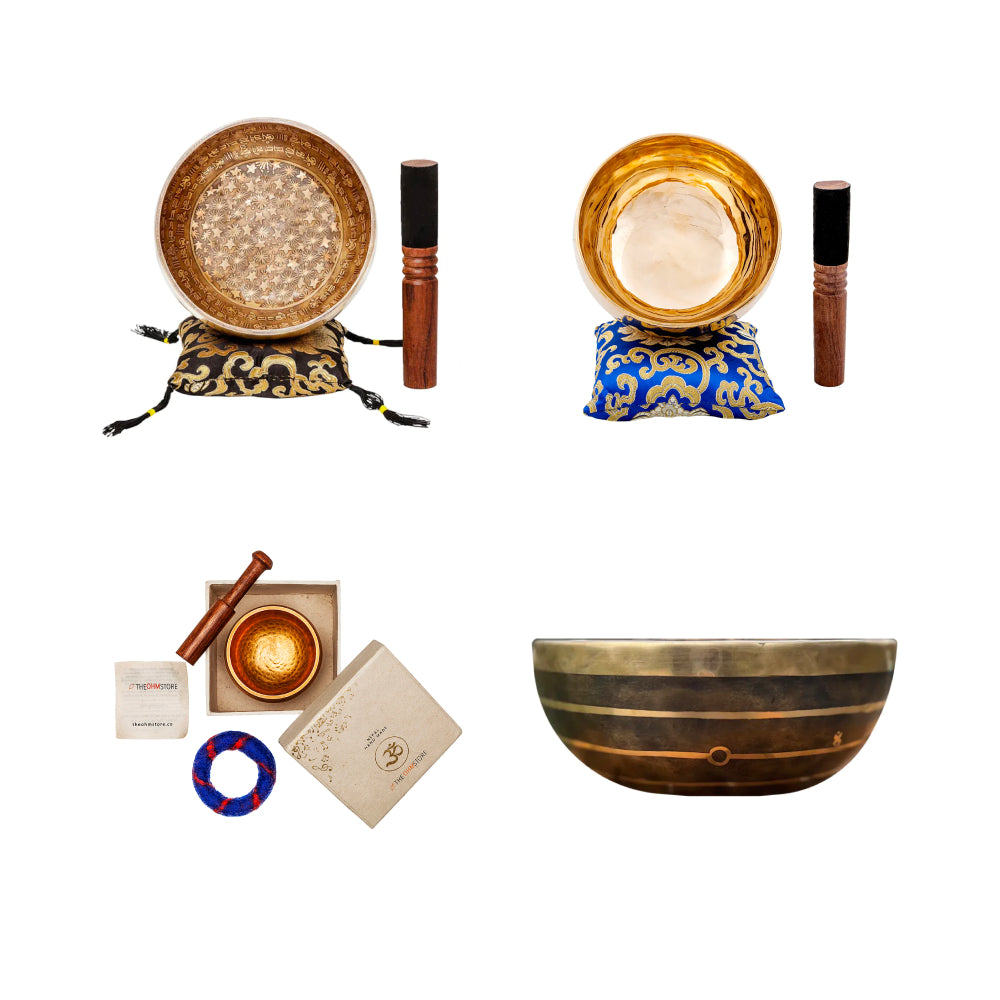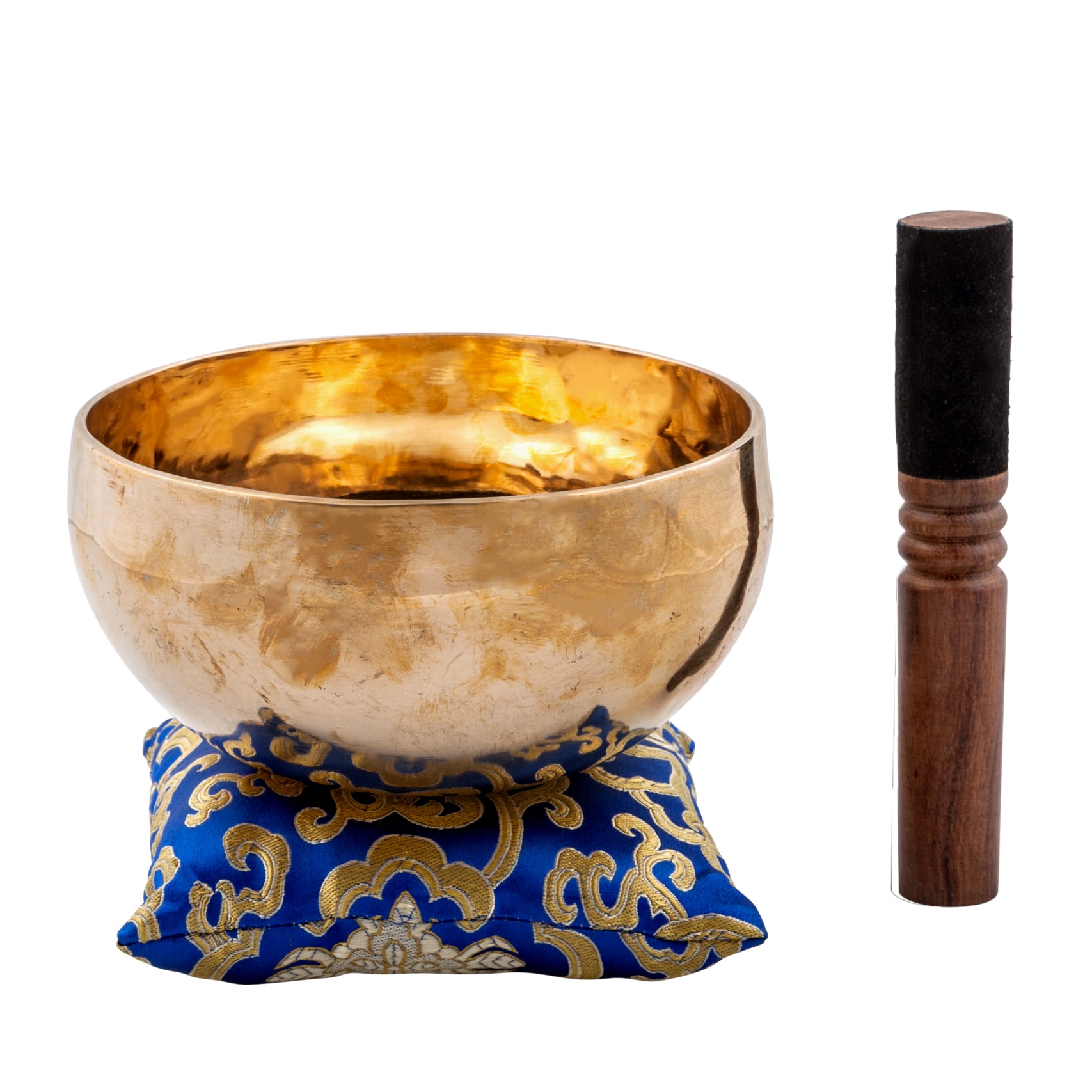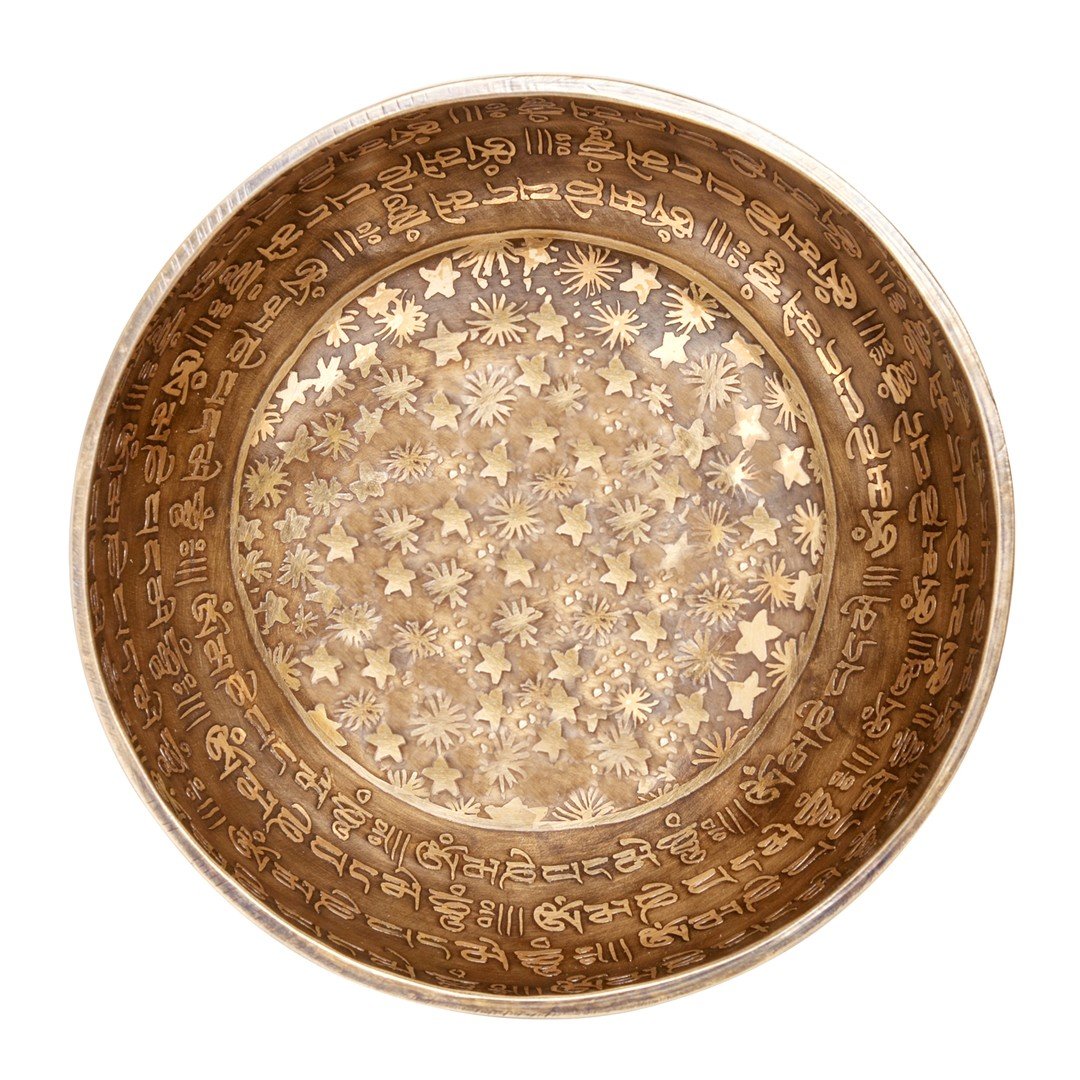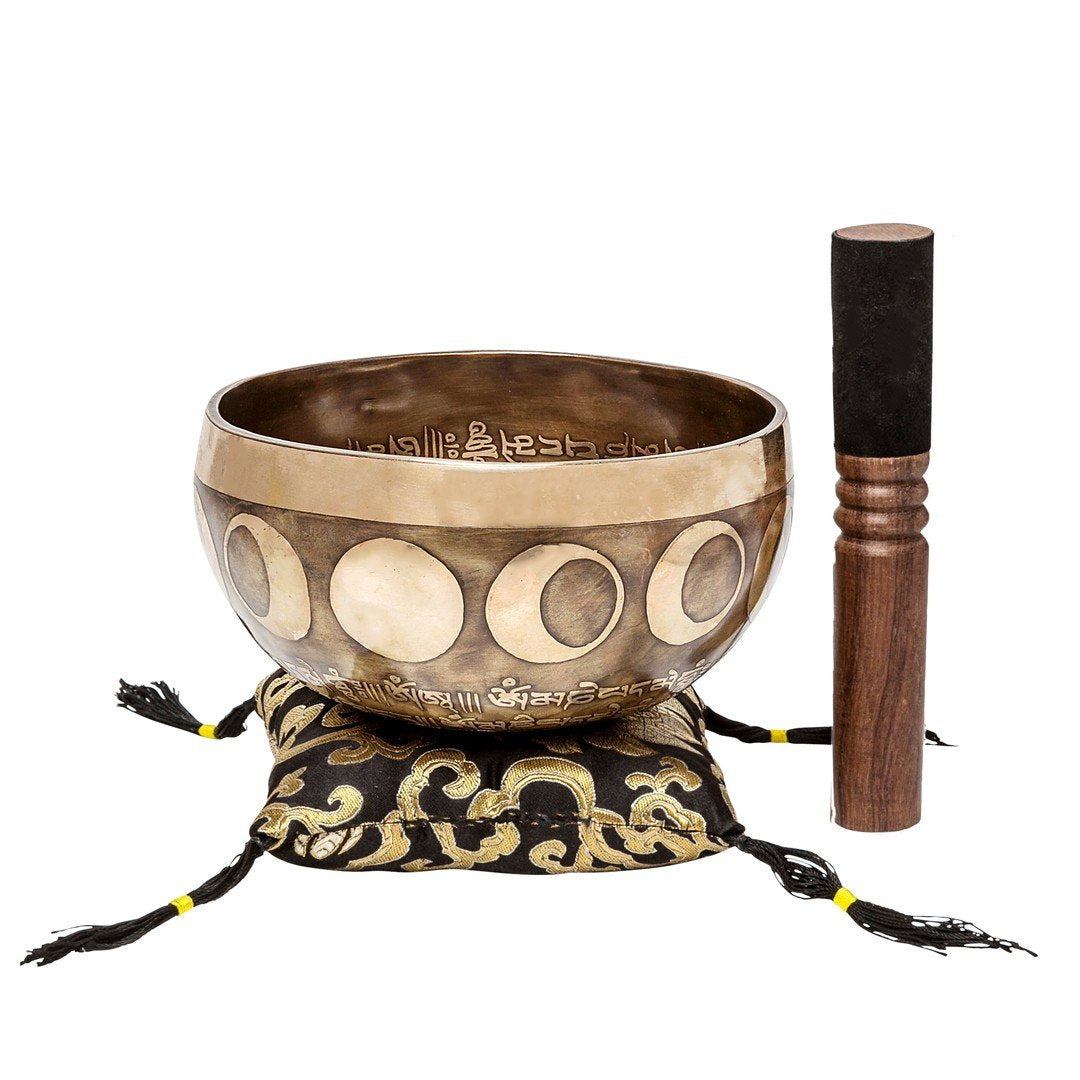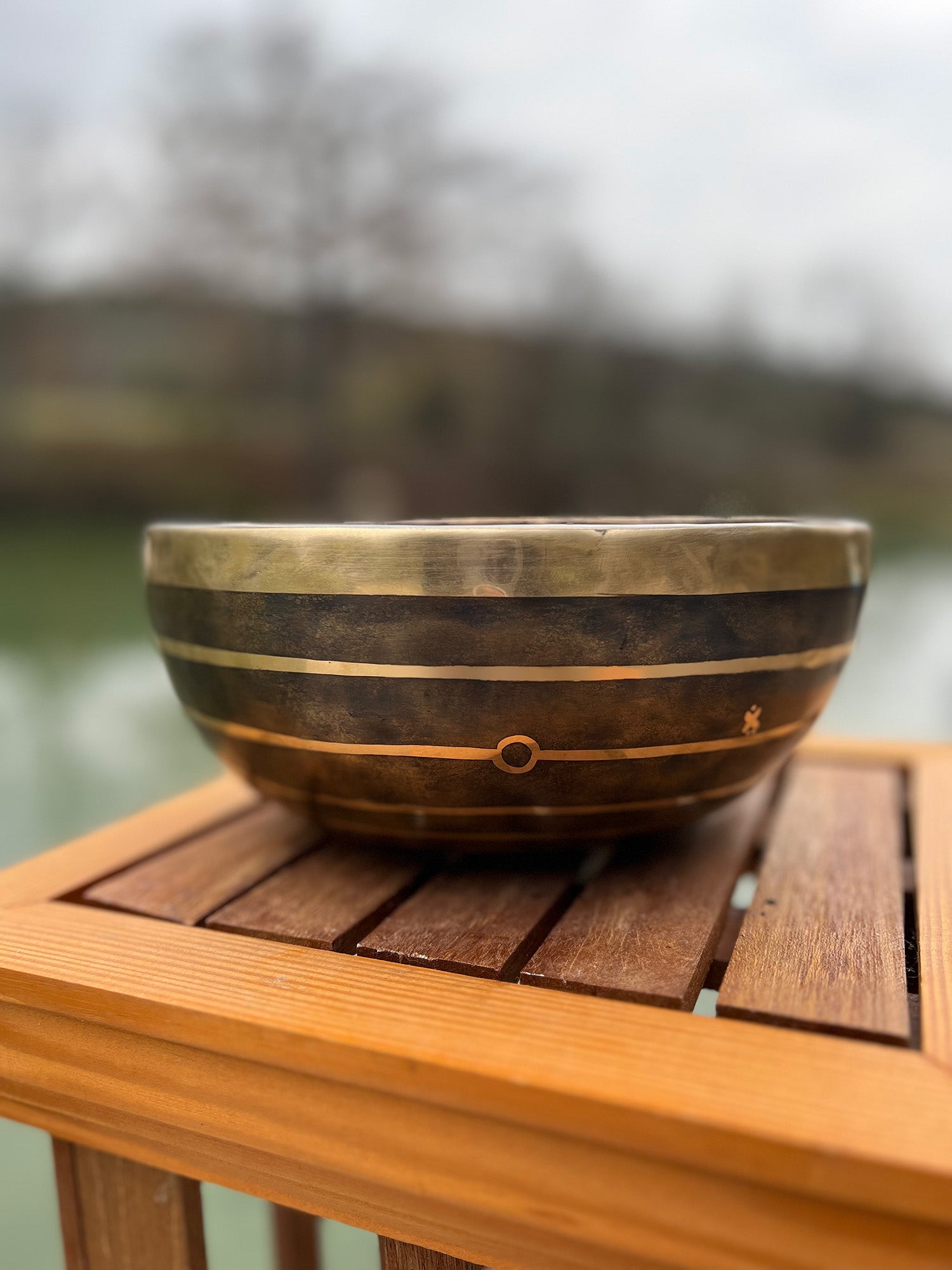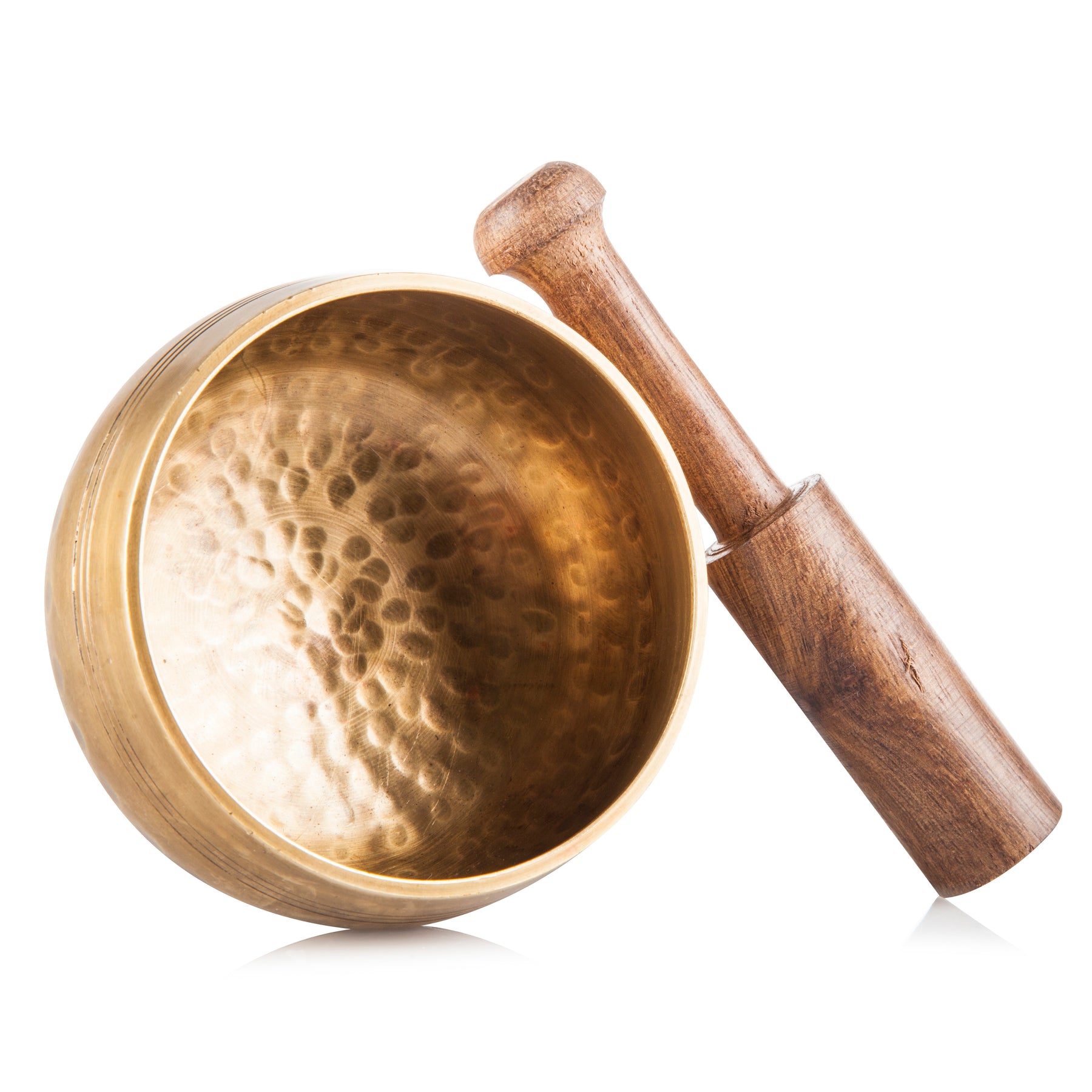 Moon, Sun & Stars Bundle
Three heirloom quality handmade bronze singing bowls, and one hand-cast sweet little bowl in a lokta gift box.
Four bowls to build your collection, or to assemble gifts for the luckiest family and friends. 
The Sunset Bowl (6 in diameter), The Inner Space Bowl (6.5 in diameter), The Planetary Bowl (9 in diameter) and The Original Ohm (3.5in diameter) 
The Sunset Bowl, a statement piece of polished bronze and a 6inch diameter bronze bowl. 

Your future Inner Space Bowl weighs in at 710 grams (1.6 pounds), and is approximately 6.5 inches in diameter across the top of the bowl and 3.1 inches high. With your bowl, you will receive a suede wrapped wooden mallet made from the Nepali Sisau tree, and a hand sewn, decorative cushion made of Tibetan cotton.
The Planetary bowl is etched with the Orion constellation - one of the night sky's oldest constellations.
The Planetary Bowl is a statement piece. It is entirely made by hand, and crafted from pure bronze. Like every Ohm bowl, it is guaranteed to last beyond you. 
At 9 inches in diameter, it is a large and resonant singing bowl that comes with a hand sewn cushion and mallet style striker. Allow it to ring for minutes as you listen to the sounds fill your space.
And the Original Ohm with gift box -- This is the bowl that started it all. The Original OM fits in the palm of your hand and is the perfect bowl for both new spiritual explorers or experienced user.
This traditional Tibetan singing bowl is approximately 3.5 inches in diameter and includes a wooden striker and hand sewn cushion.
Handcrafted by
Local Artisans
100% Love it Promise
Each singing bowl that we make is 100% unique and made by the loving hands of one of our craftsmen. Due to the nature of this handmade process, all sizes and weights are approximate and the sound captured on our website may be slightly different than your own special bowl.
Please know we've got your back in any situation. We are open and receptive to your questions or concerns and are here to help support you through this unique process the best way we can, with the resources we have available. You will never be left feeling "stuck" with a singing bowl that isn't the right fit for your needs.