The Buddha Bowl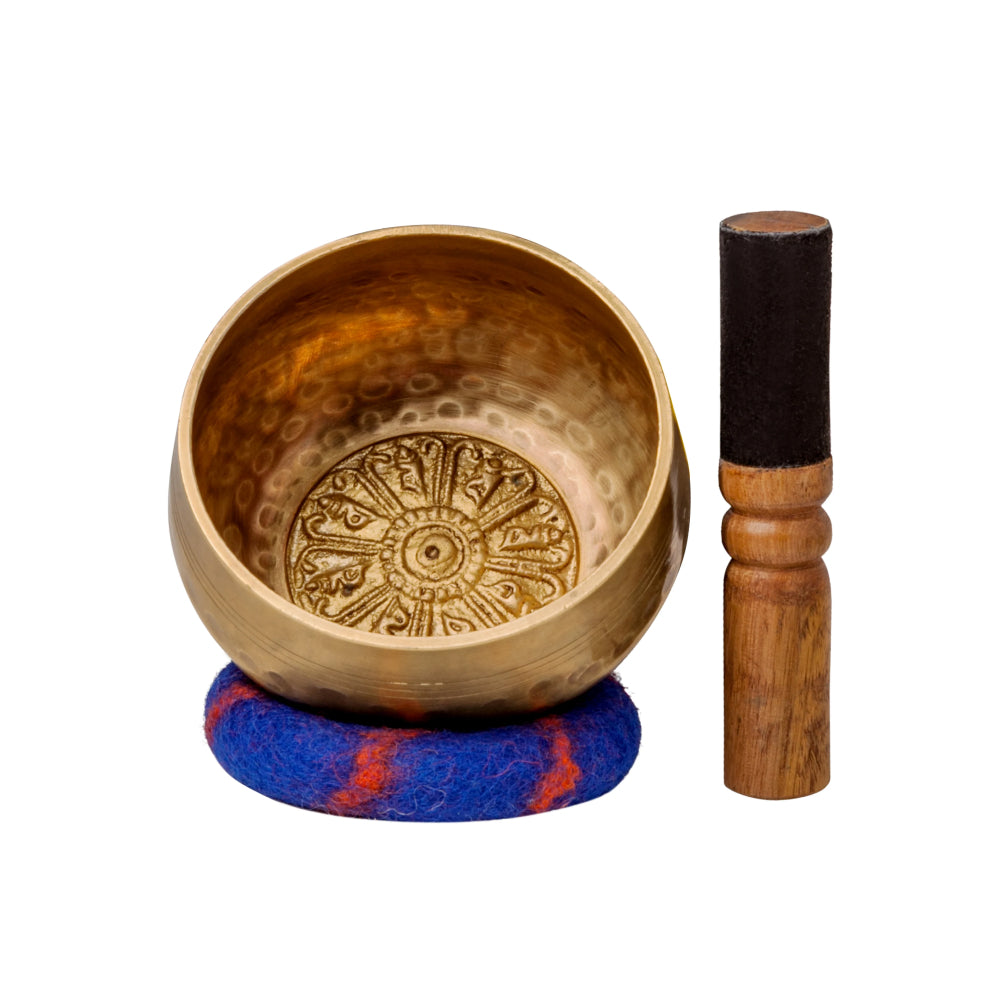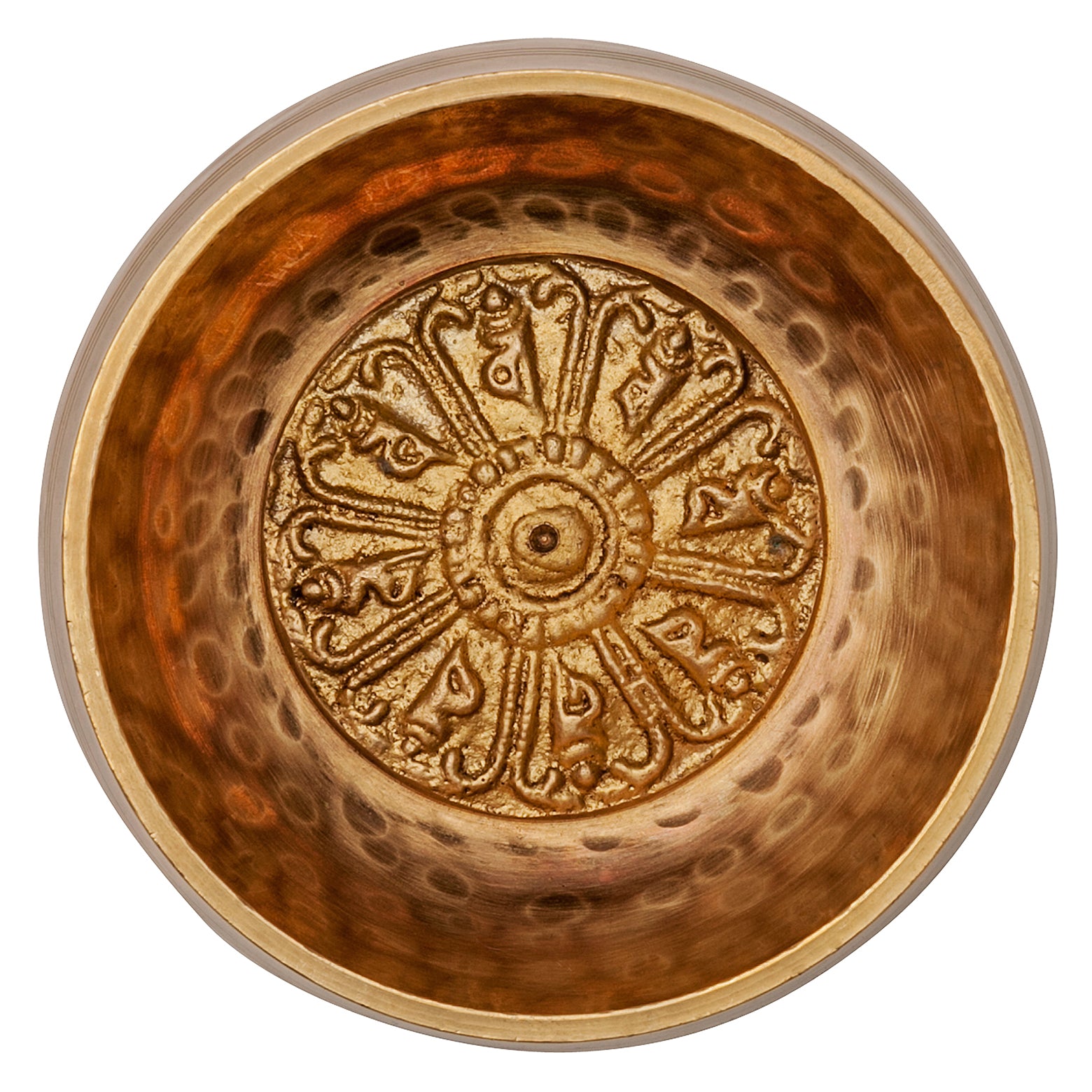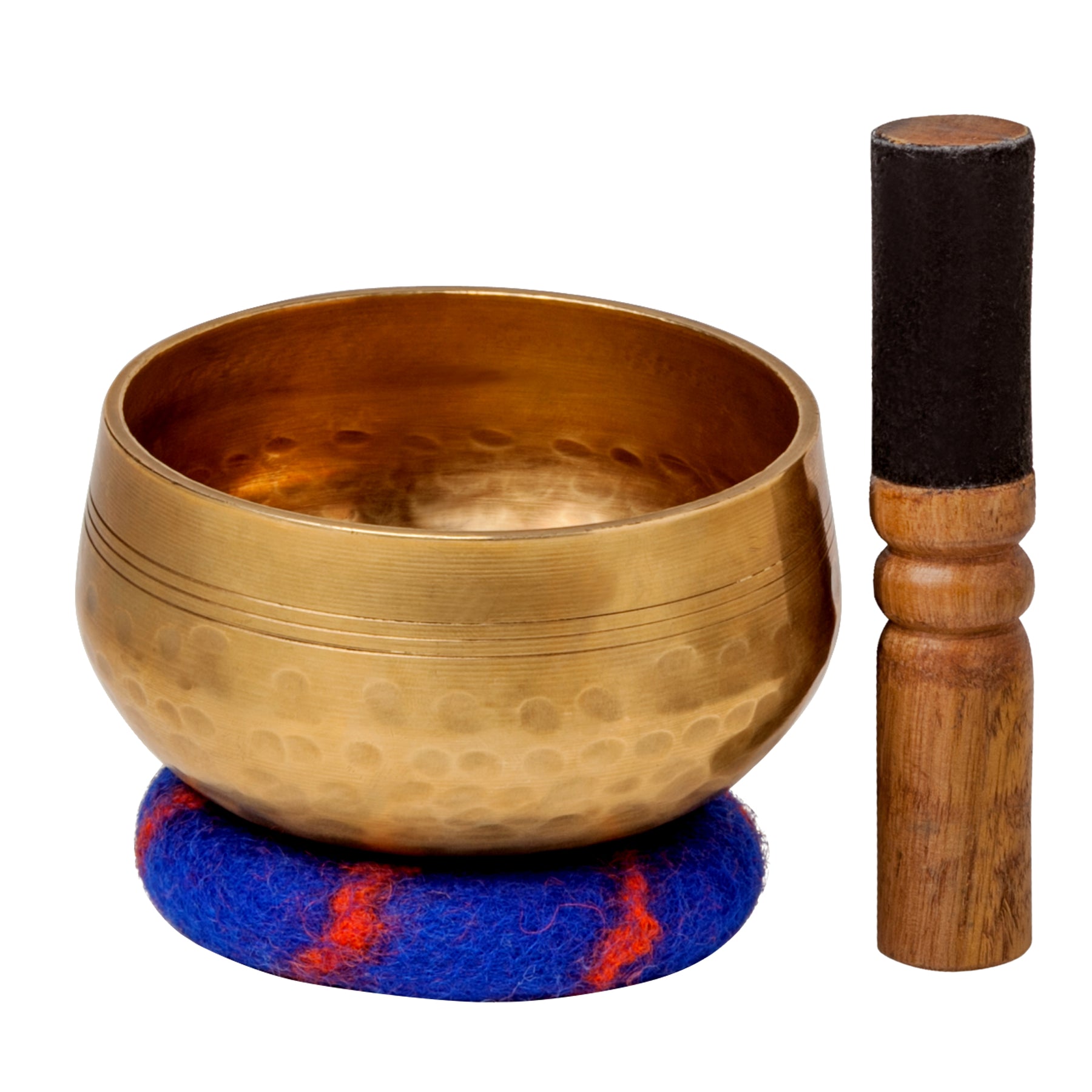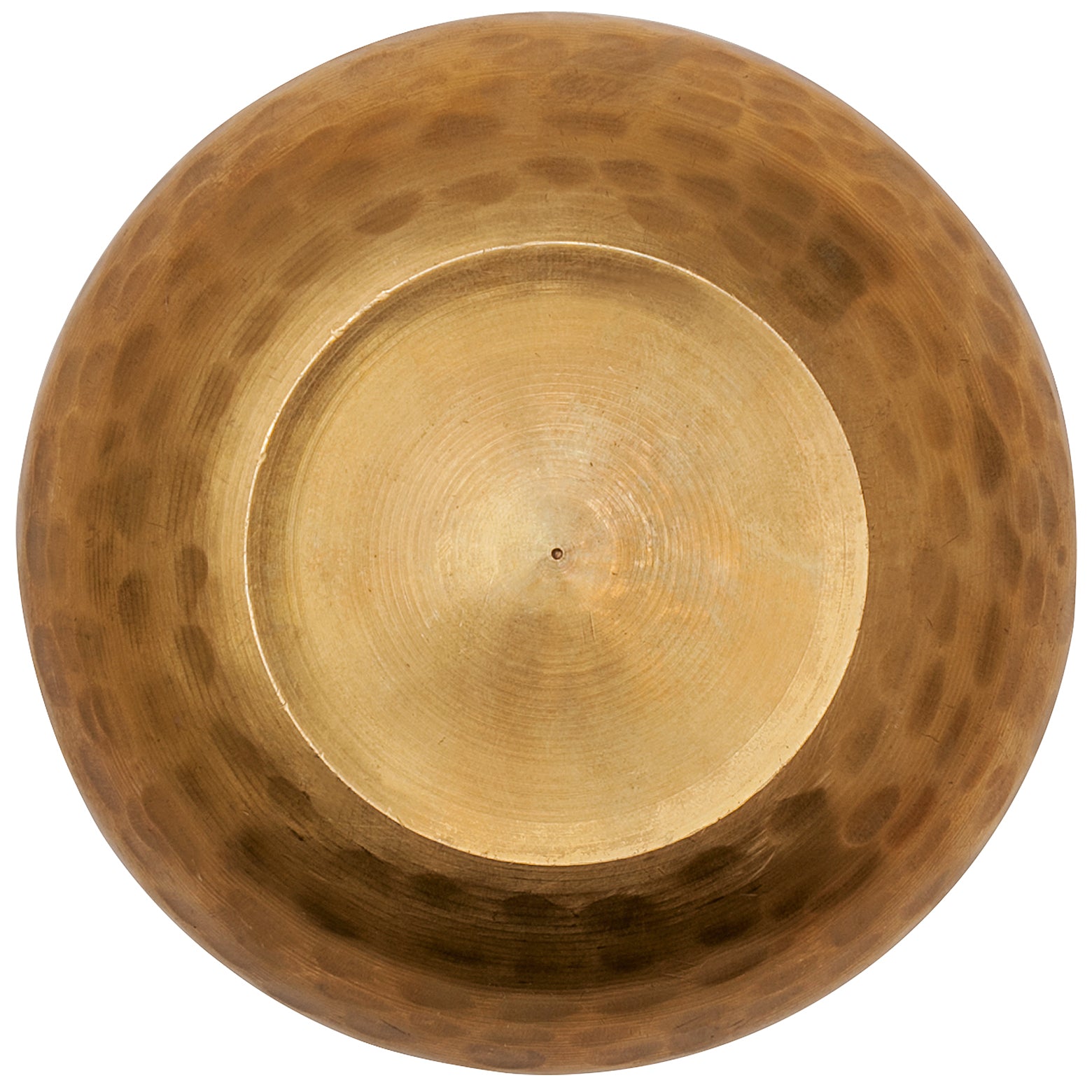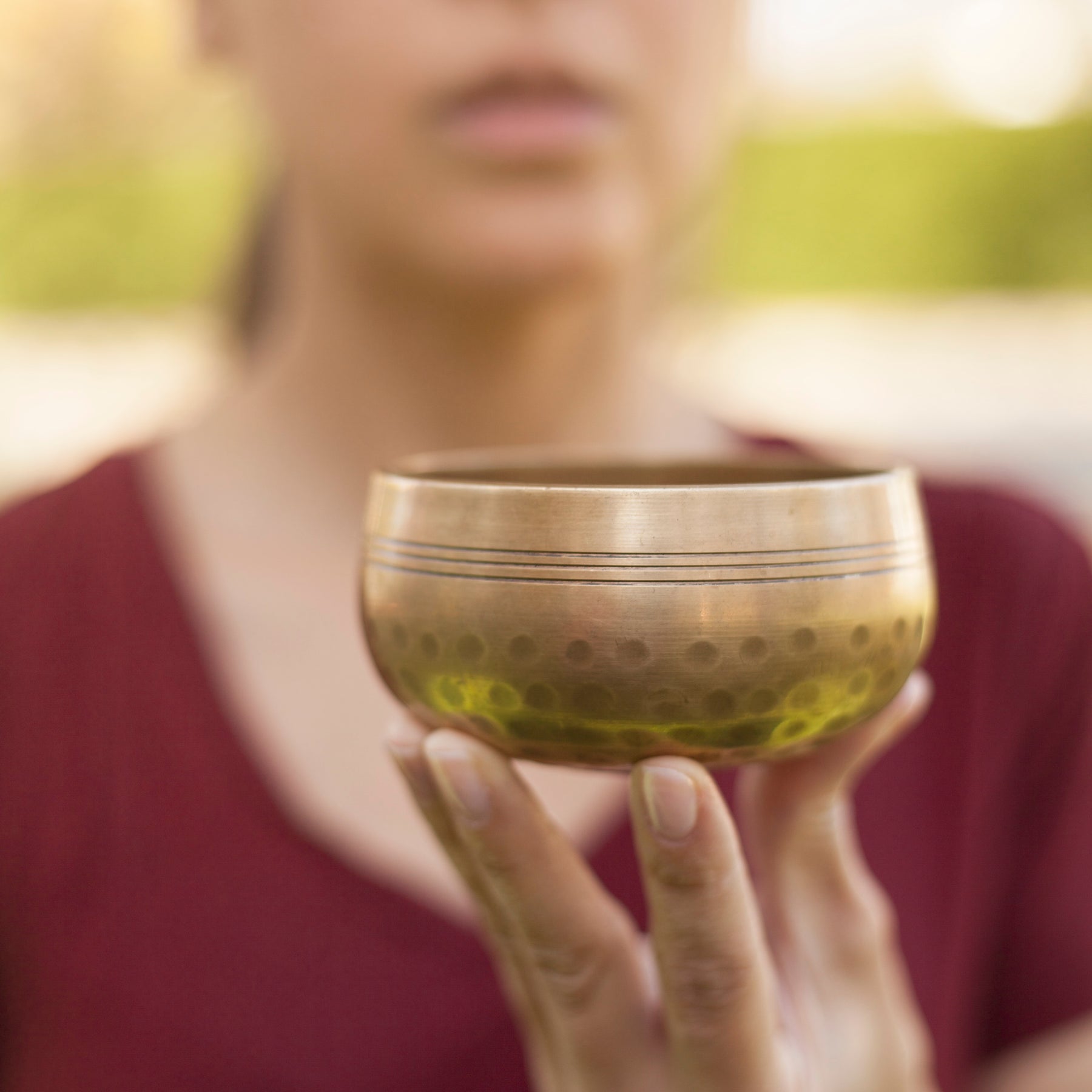 Listen
The Buddha Bowl
"An amazing experience. My first Singing Bowl. The tones, vibration and quality of the Budda Bowl are extraordinary! I enjoy the daily practice! The sound is rich and beautiful! Thank you so much!"
This is the bowl that connects us to some of the most ancient healing practices. Inside, you will find an image of Medicine Buddha, who is a  profound representation for physical, mental and emotional healing. 
Learn More in the Details tab below.
4 in

Brass

Made in Kathmandu, Nepal
Handcrafted by
Local Artisans
This singing bowl is approximately 4 inches in diameter and includes a leather wrapped, wooden striker and hand sewn cushion.
As one of the most ancient energy tools, a singing bowl is the quintessential tool for meditation, stress reduction and holistic healing. Hand-hammered in Kathmandu, Nepal, each of our brass bowls are as unique as you. Place this bowl in your home to awaken your spiritual practice or gift it to a friend to pass on your wishes for their ongoing peace and joy in life.
100% Love it Promise
Each singing bowl that we make is 100% unique and made by the loving hands of one of our craftsmen. Due to the nature of this handmade process, all sizes and weights are approximate and the sound captured on our website may be slightly different than your own special bowl.
Please know we've got your back in any situation. We are open and receptive to your questions or concerns and are here to help support you through this unique process the best way we can, with the resources we have available. You will never be left feeling "stuck" with a singing bowl that isn't the right fit for your needs.