The Aurora Bowl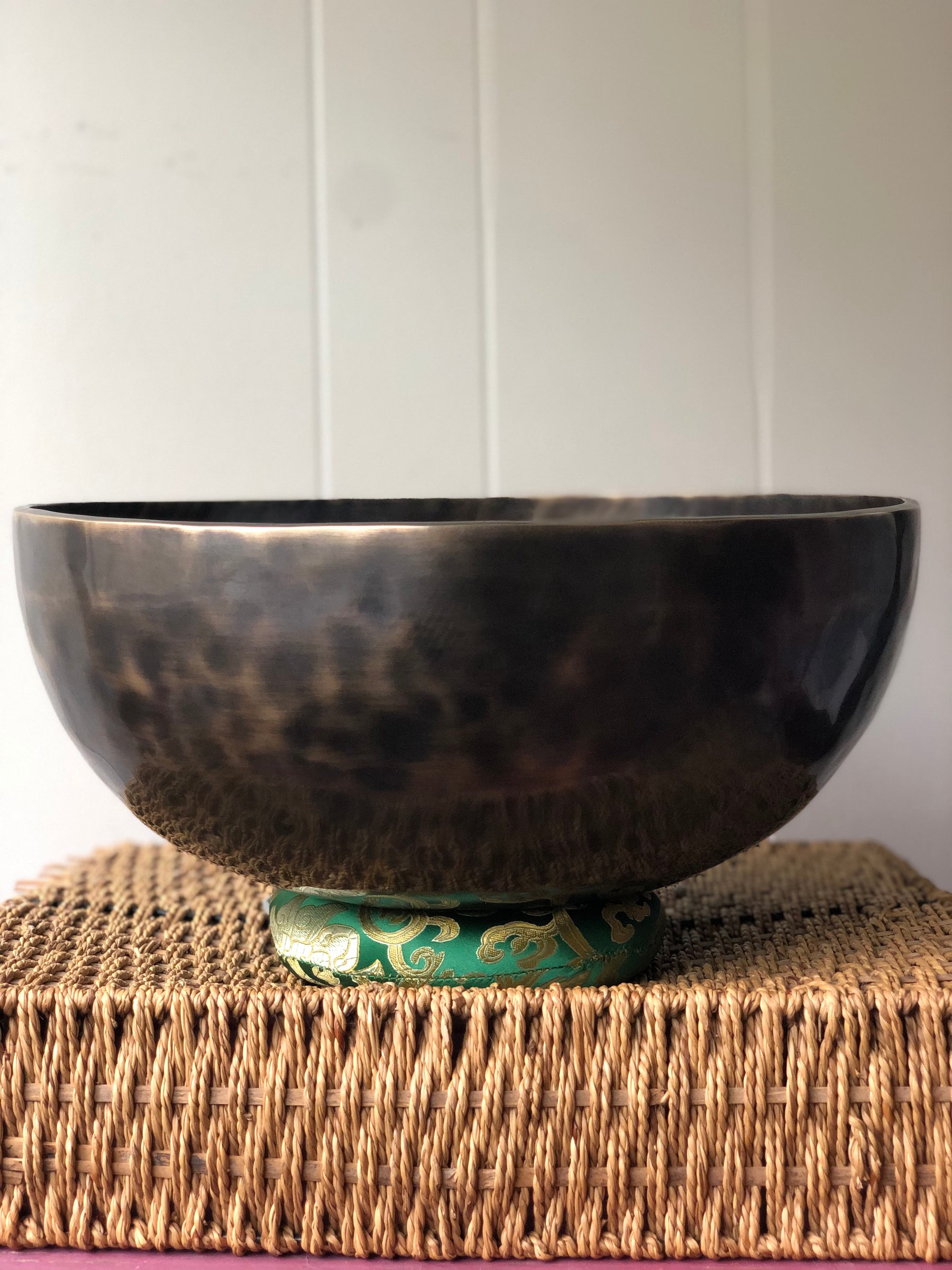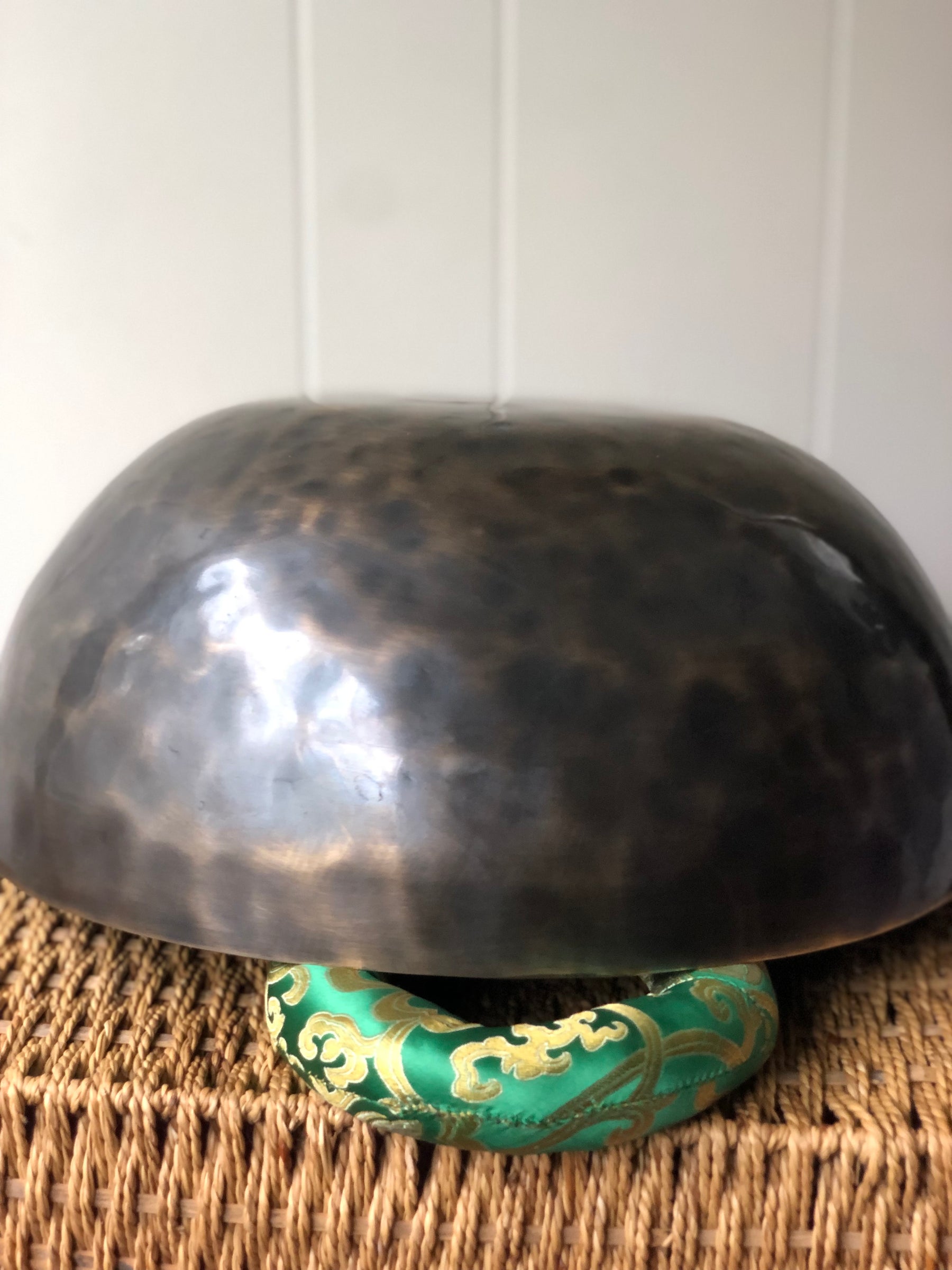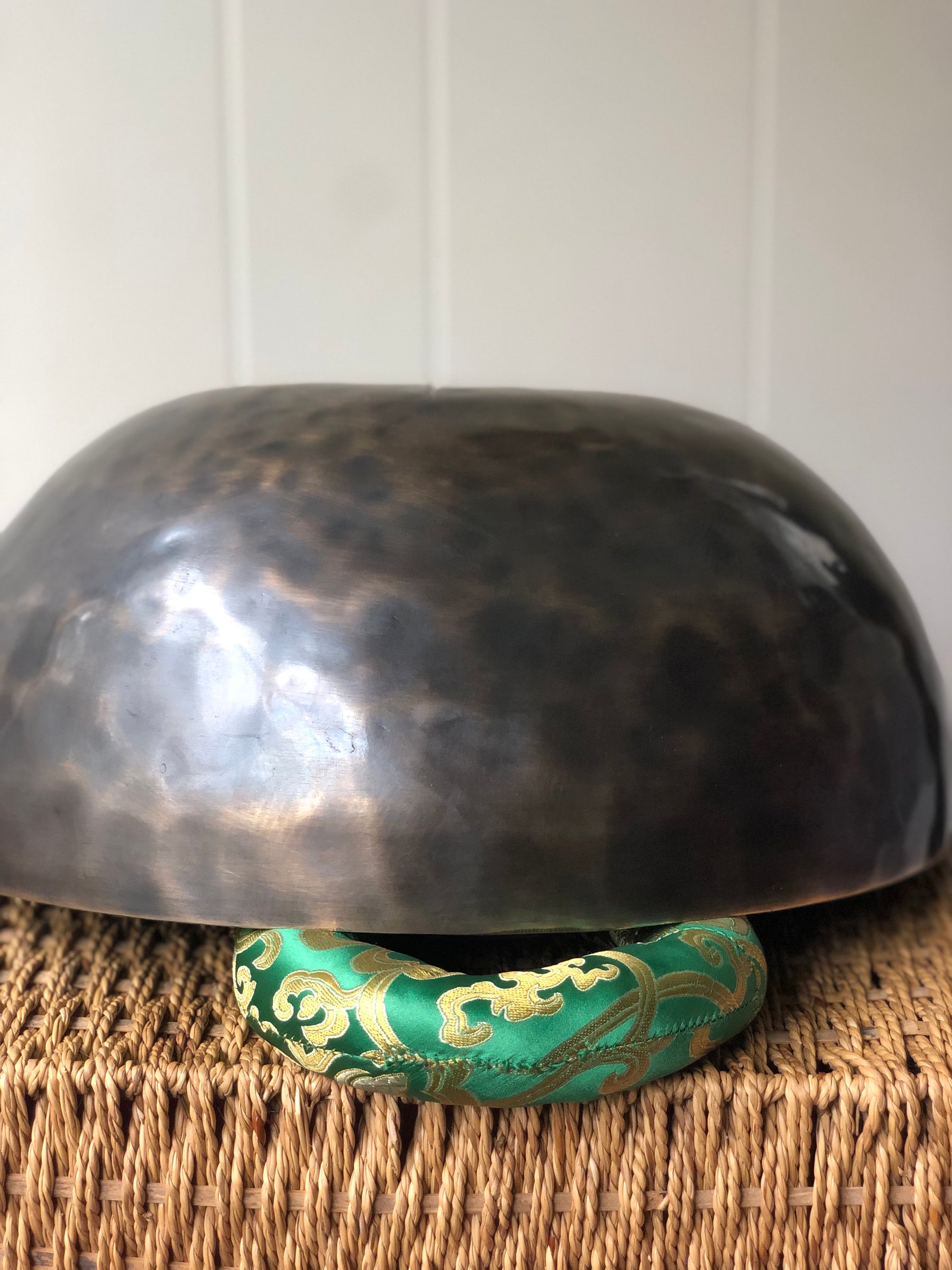 Listen
The Aurora Bowl
Made over the course of six hours by an entire team, this 14 inch bell-bronze singing bowl with long sustain and slow wave, deep resonance. 
The Aurora Bowl is the newest bowl at the Ohm Store, hammered from a bronze disc into an impressive bowl that will last beyond your lifetime.
Heirloom Quality and incredibly resonant, this bowl is made by our most experienced craftsmen partners for the discerning sound practitioner. 
Your future Aurora Bowl is made of bronze and is approximately 14 inches in diameter.
The set comes with a hand-sewn cotton cushion and TWO strikers - one mallet style and one striker style. The cushion may vary from what is pictured. 
***Shipping Note: Please allow up to three weeks to receive your Aurora Bowl, after they are birthed in Nepal, they are sent for inspection and sound check, and will make their way to your home packaged safely. 
Handcrafted by
Local Artisans
100% Love it Promise
Each singing bowl that we make is 100% unique and made by the loving hands of one of our craftsmen. Due to the nature of this handmade process, all sizes and weights are approximate and the sound captured on our website may be slightly different than your own special bowl.
Please know we've got your back in any situation. We are open and receptive to your questions or concerns and are here to help support you through this unique process the best way we can, with the resources we have available. You will never be left feeling "stuck" with a singing bowl that isn't the right fit for your needs.