Singing Bowl Course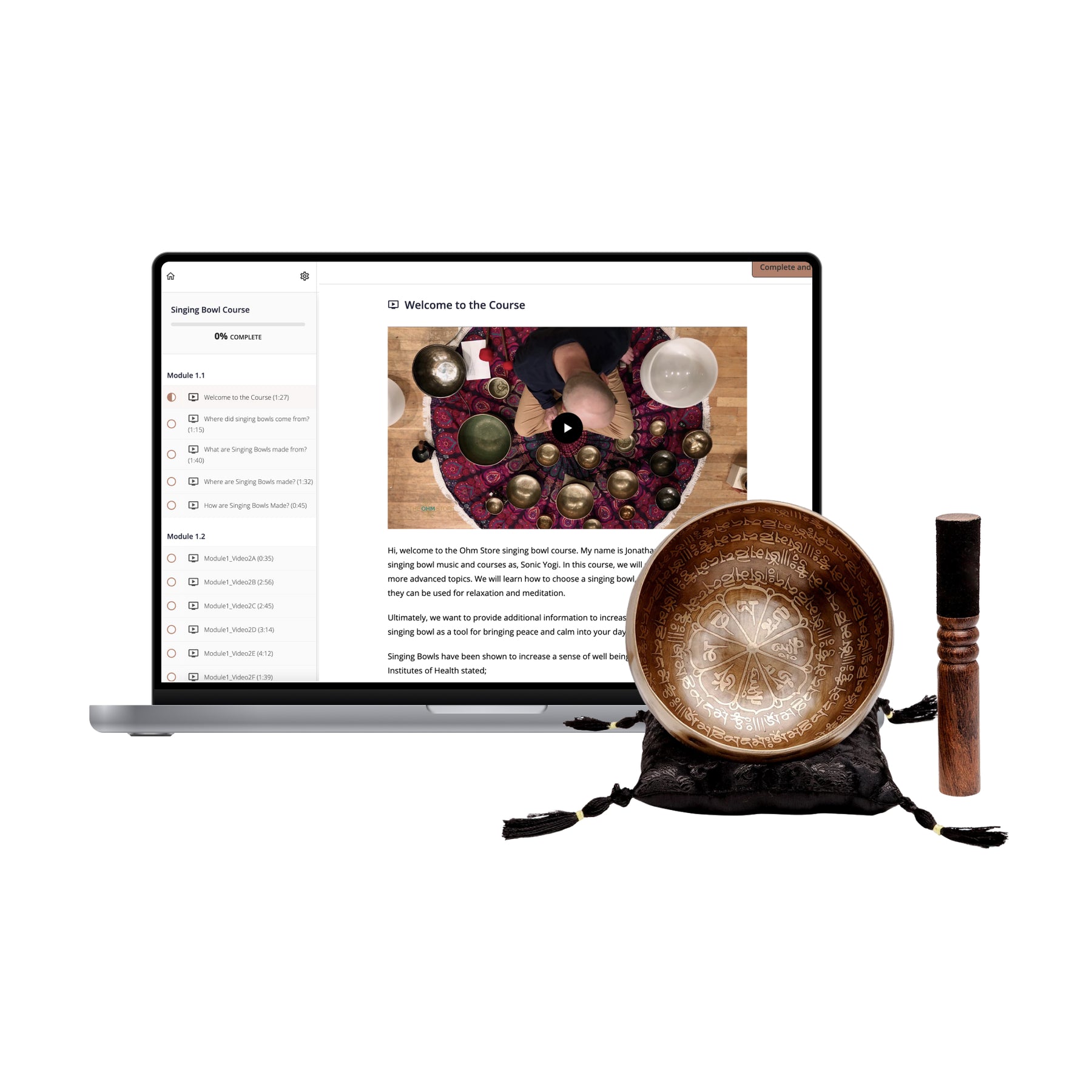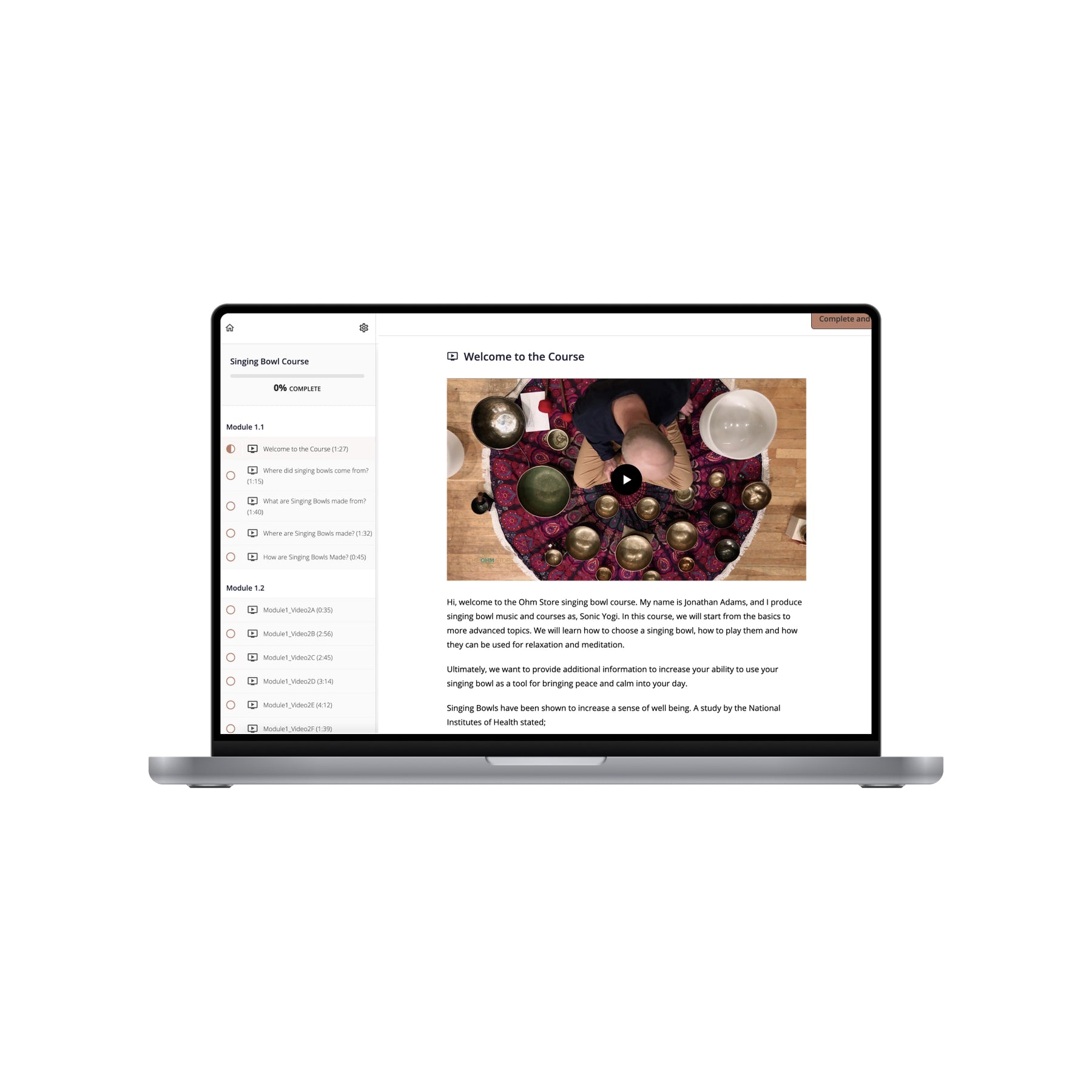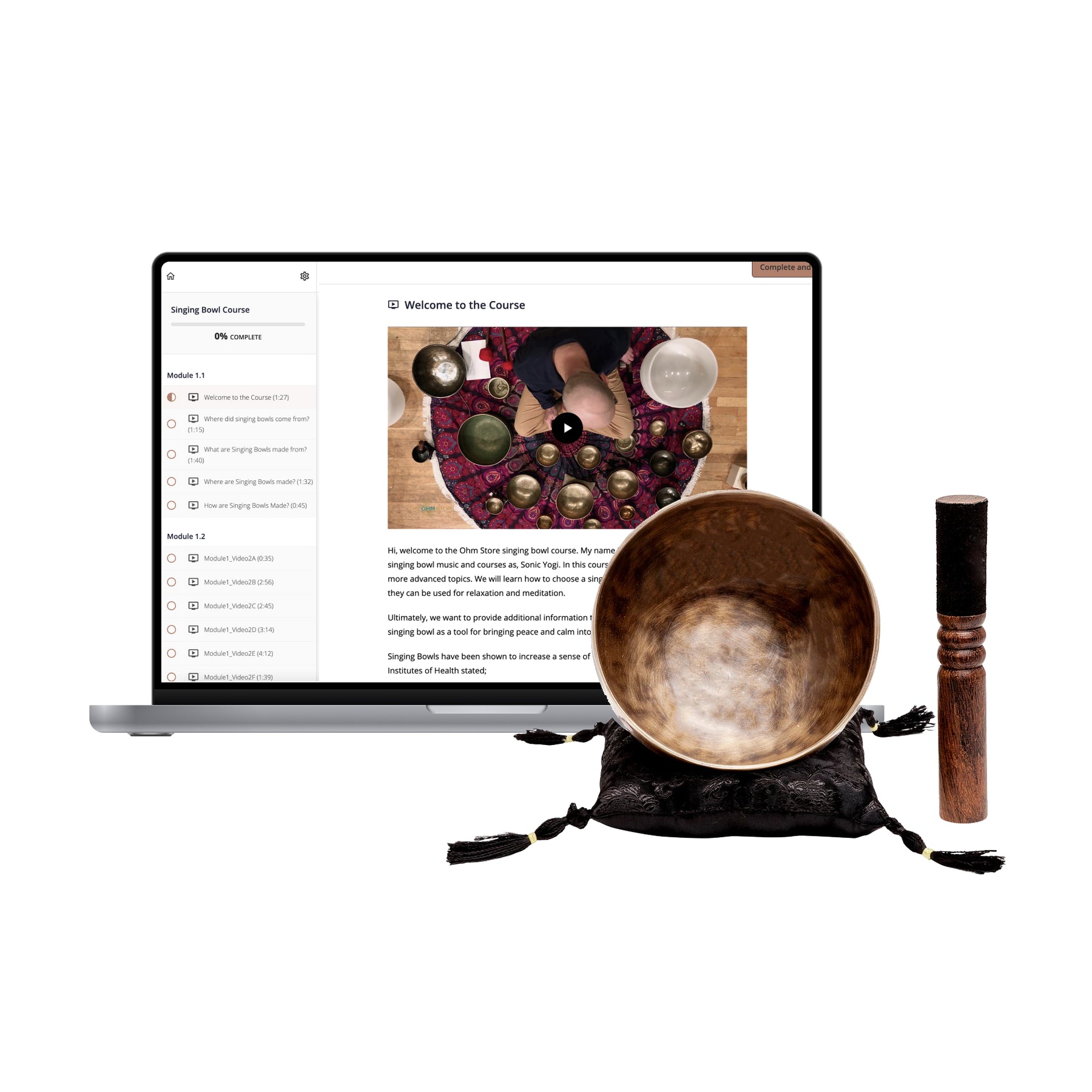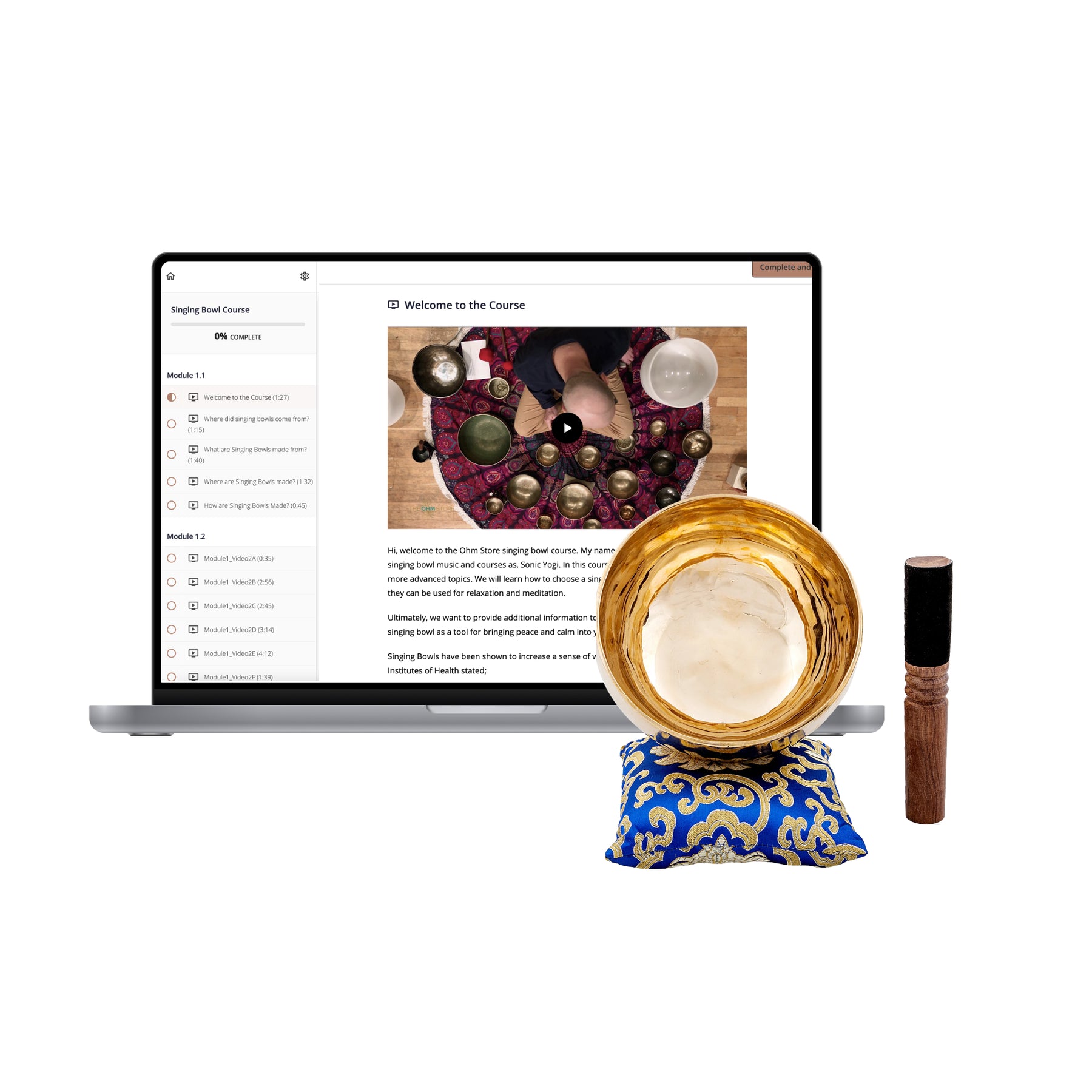 Singing Bowl Course
"The course is very well done. Jonathan is extremely knowledgeable and entertaining. The graphics are terrific and exciting. I am so glad I took this course. Truly an amazing journey."
Learn To Harness The Resonant Power Of Singing Bowls To Soothe The Anxious Mind, Train Your Brain and Access States of Pure Awareness
Through this 75+ lesson course, you will journey from learning the most basic and fundamental concepts requisite for using your bowl, through advanced understanding of frequency, vibration and sound, and leaving with complete mastery over how to use your singing bowls to create a true oasis of peace in your life.
Learn More in the Details tab below.
Handcrafted by
Local Artisans
The Tiger Bowl is a timeless handmade Tibetan singing bowl, made from bronze. Your future Tiger Bowl weighs approximately 1.4 pounds, is 6 inches in diameter and is guaranteed to last beyond your lifetime. Your bowl comes with a hand sewn, cushion and a suede wrapped wooden mallet.
The Large Purity Bowl is hand etched and engraved with the mantras "Om Mani Padme Hum," encouraging you as the steward and listener of the bowl to dissolve into pure consciousness, and appreciate the blessing of being present.
The Purity Bowl is approximately 1.6 pounds, 5.5 inches in diameter and comes with a suede wrapped wooden and a hand sewn, decorative cushion made of Tibetan cotton.
The Sunset Bowl is a handmade, hand-beaten healing instrument made of bronze. The open fire heated bronze melts in the swirling colors of sunset, then forged into its one of a kind shape and tone by a master artisan.
The large Sunset Bowl is approximately 6.5 inches in diameter, 1.4 pounds and comes with a hand carved wooden striker and hand sewn cushion.
100% Love it Promise
Each singing bowl that we make is 100% unique and made by the loving hands of one of our craftsmen. Due to the nature of this handmade process, all sizes and weights are approximate and the sound captured on our website may be slightly different than your own special bowl.
Please know we've got your back in any situation. We are open and receptive to your questions or concerns and are here to help support you through this unique process the best way we can, with the resources we have available. You will never be left feeling "stuck" with a singing bowl that isn't the right fit for your needs.