Mommy & Me Bundle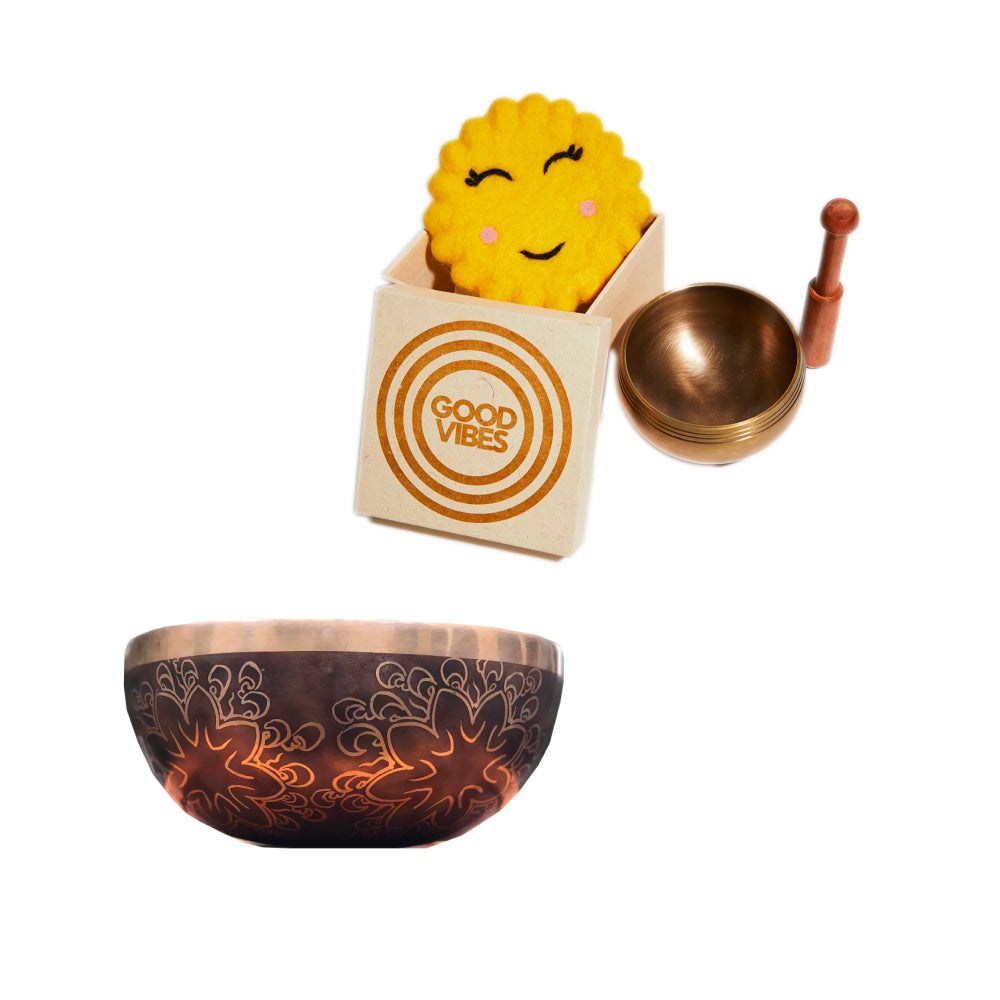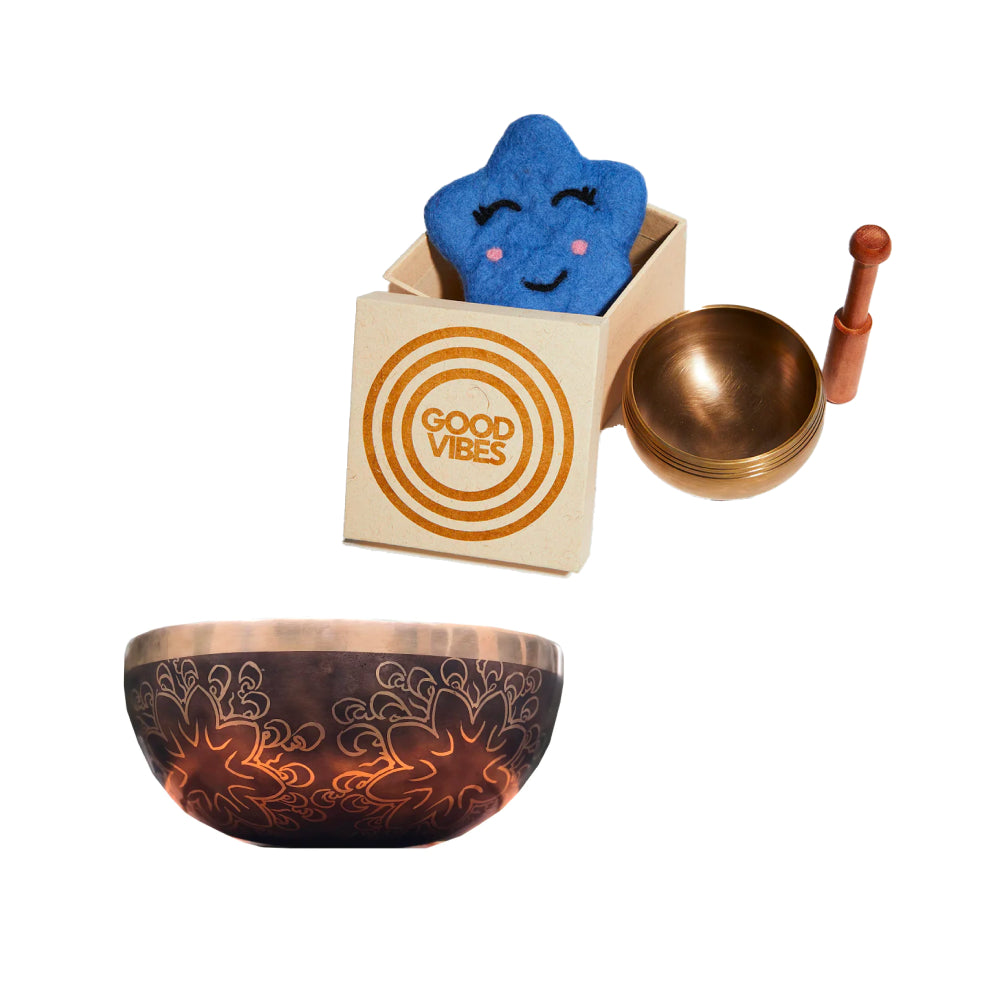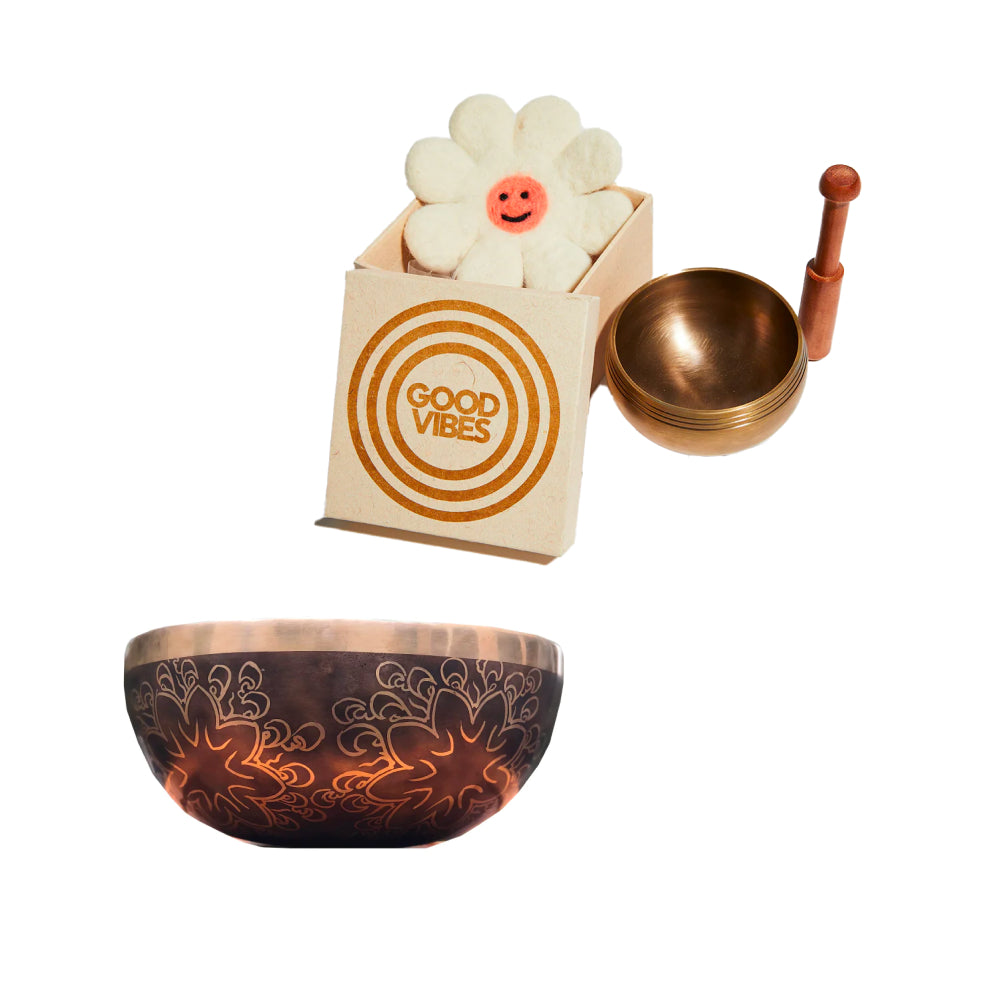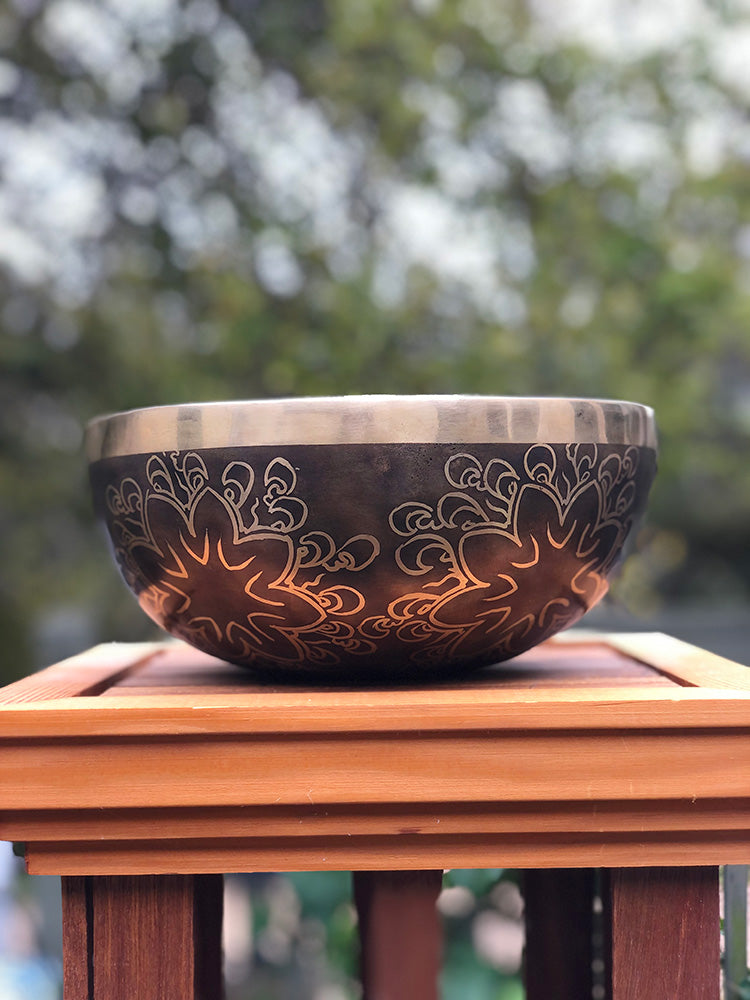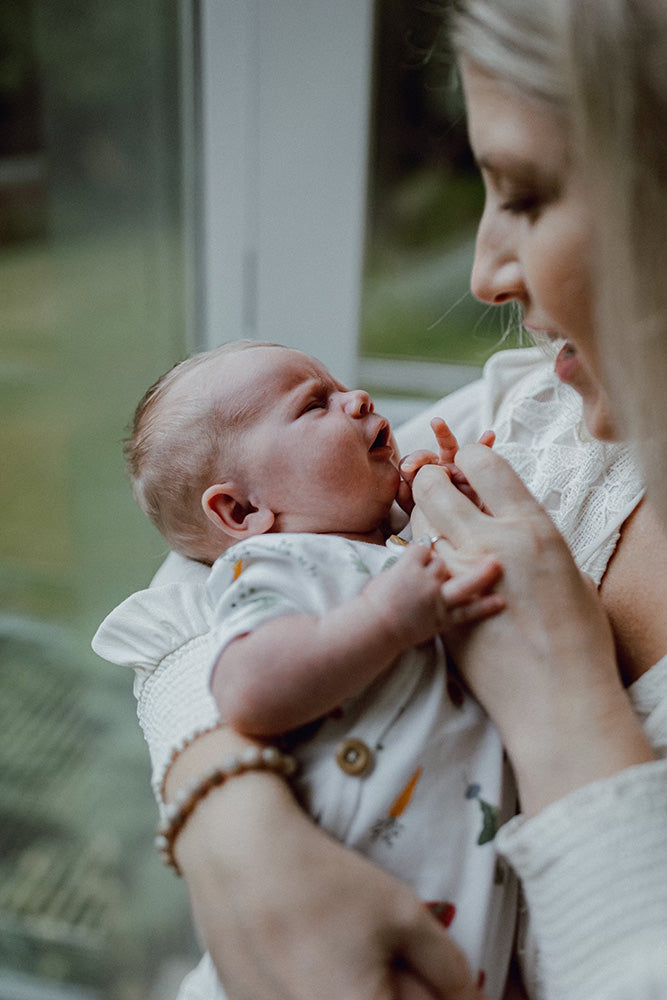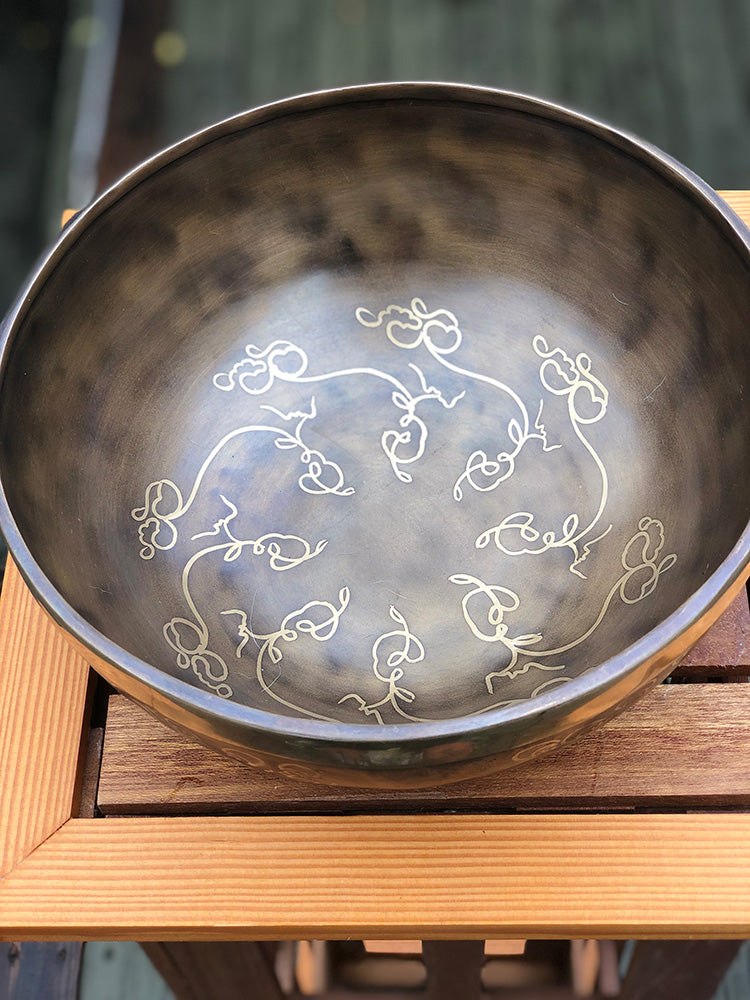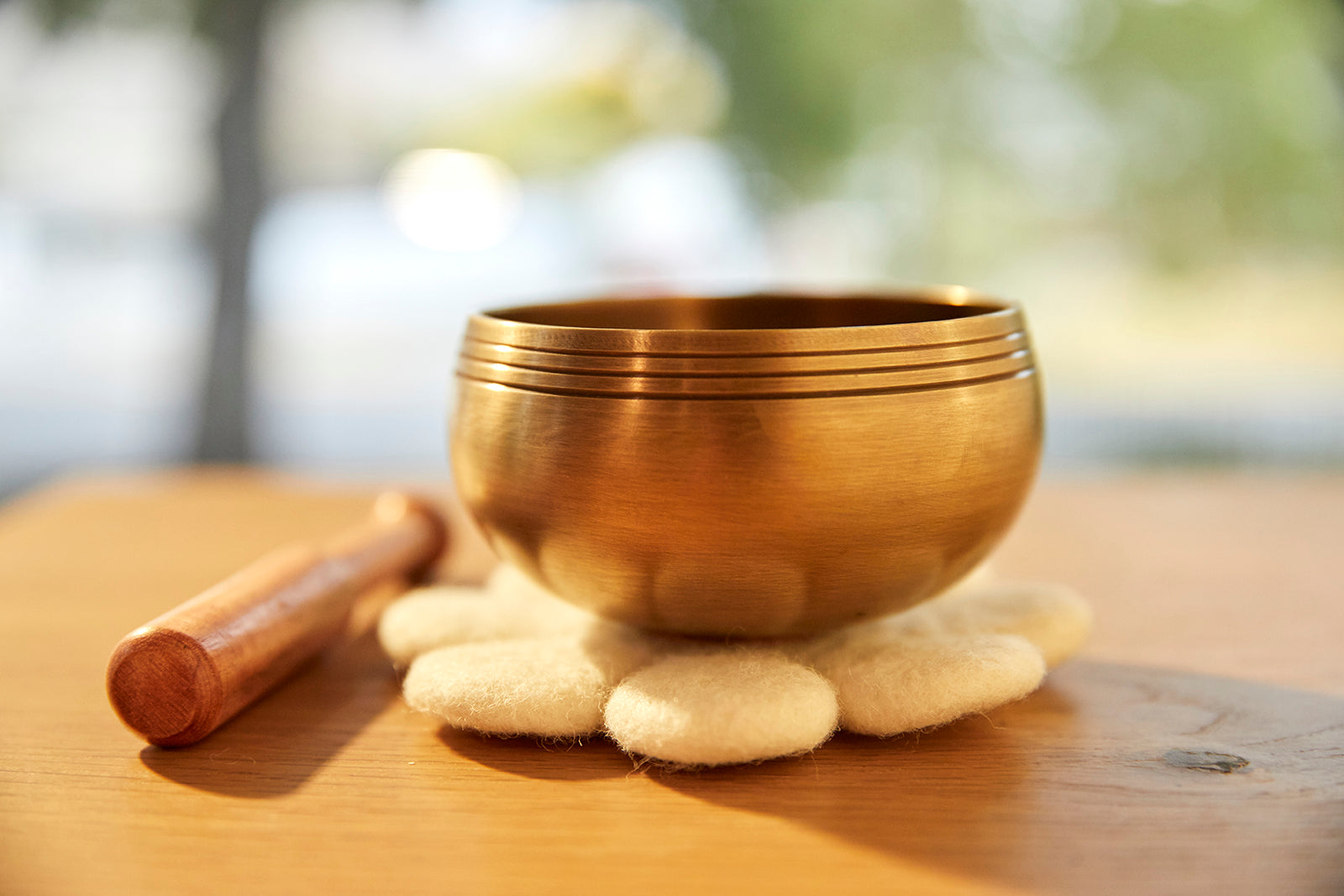 Mommy & Me Bundle
One bowl for Mom, and the other for her little. Celebrate screen free time together with elegantly simply musical instruments, perfect for all ages. 
The Motherhood Bowl is a heirloom quality bronze, hand-crafted singing bowl designed to last beyond your lifetime. Approximately 9 inches in diameter and weighing 3+ pounds, the resonance of the Motherhood Bowl goes on for minutes.

Designed by Ohm Store Co-Founder Nikki Mocerino while pregnant with her first child, The Motherhood Bowl was created to represent the ever-lasting bond between Mother and Child — and the transformation that takes people in Mom.

The Little Ohmies exist for one simple and powerful reason - to help the young ones in our lives embrace a mindfulness practice that is hands on, engaging and fun.

This singing bowl is sized for small hands, approximately 3.5 inches in diameter. The set includes a wooden striker and hand sewn "character" cushion designed to delight. 

Made of 100% bronze and singing a bright, sweet song -- you can choose the character cushion of your choice. 

Motherhood Bowl + Little Ohmie:
Sunny
Handcrafted by
Local Artisans
100% Love it Promise
Each singing bowl that we make is 100% unique and made by the loving hands of one of our craftsmen. Due to the nature of this handmade process, all sizes and weights are approximate and the sound captured on our website may be slightly different than your own special bowl.
Please know we've got your back in any situation. We are open and receptive to your questions or concerns and are here to help support you through this unique process the best way we can, with the resources we have available. You will never be left feeling "stuck" with a singing bowl that isn't the right fit for your needs.