Lava Stone and Rose Quartz Mala Bracelet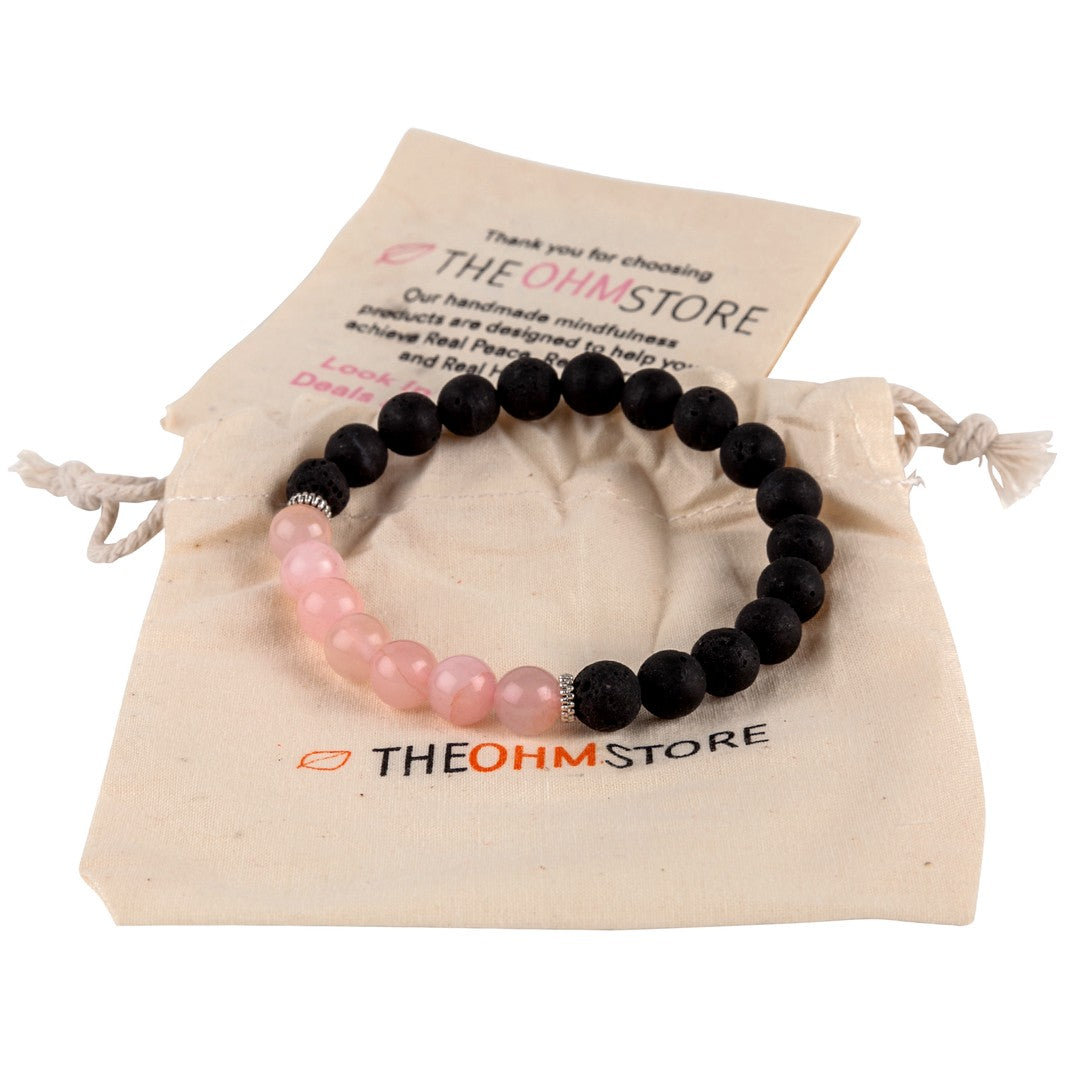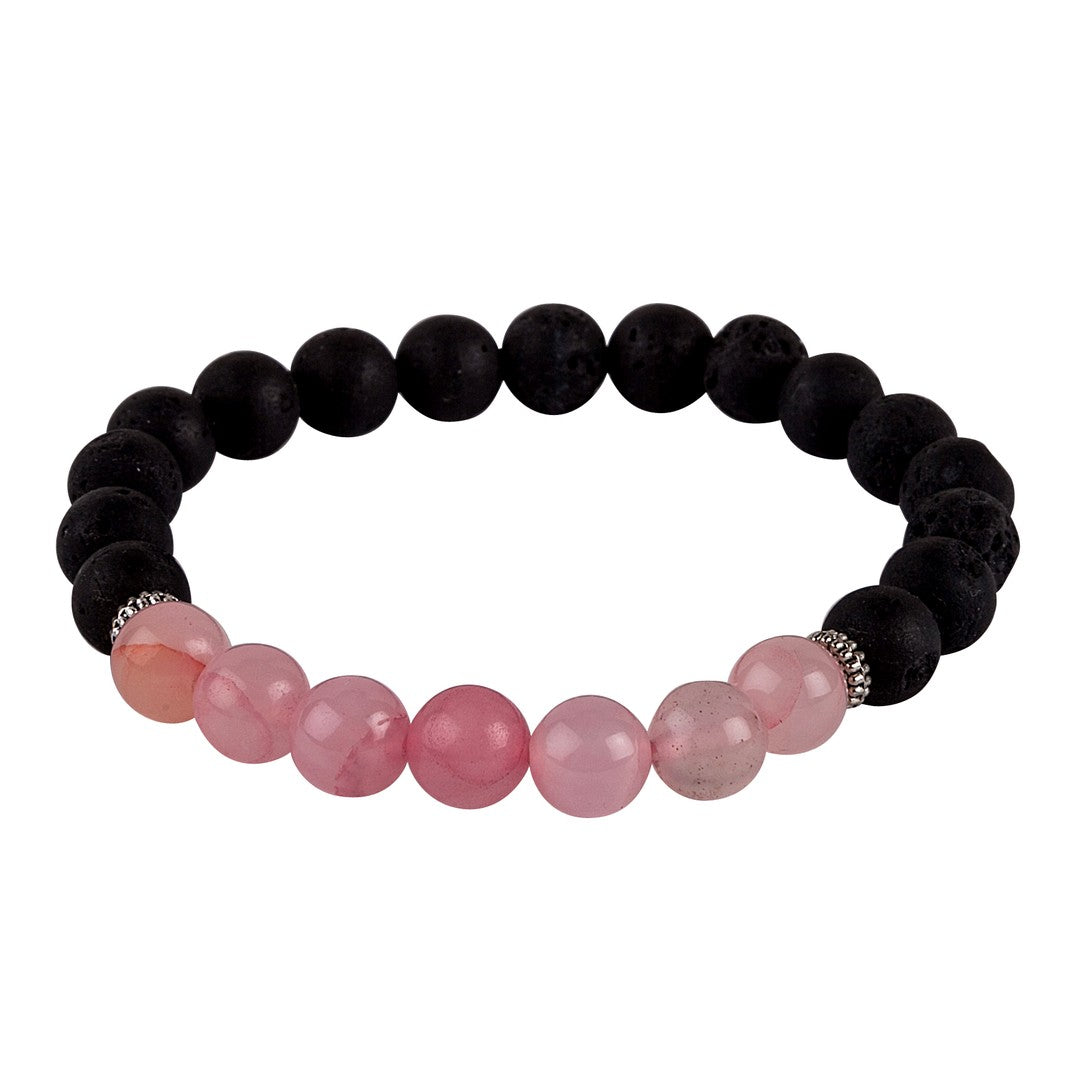 Lava Stone and Rose Quartz Mala Bracelet
"I have many bead bracelets, and this one is my favorite. The fit is perfect. I love the mix of peace and self-love (rose quartz) surrounded by protection and strength (lava). I put it on and haven't taken it off because it feels so good."
Hand Strung Mala Bracelet
This bracelet comes in one size and measures around 4" in diameter. Each bead is roughly .25" in size. 
Rose quartz improves emotional health and wellbeing. It can help attract love, strengthen relationships, and remove negative energy. Rose quartz helps you to love your-self and promotes inner peace.
Learn More in the Details tab below.
Handcrafted by
Local Artisans
Lava stones comes straight from the core of the earth so they have powerful grounding properties. It's commonly used to calm emotions, channel intense and positive energies.
These are natural gemstones so your bracelet may vary slightly in shape and color from the photo.
100% Love it Promise
Each singing bowl that we make is 100% unique and made by the loving hands of one of our craftsmen. Due to the nature of this handmade process, all sizes and weights are approximate and the sound captured on our website may be slightly different than your own special bowl.
Please know we've got your back in any situation. We are open and receptive to your questions or concerns and are here to help support you through this unique process the best way we can, with the resources we have available. You will never be left feeling "stuck" with a singing bowl that isn't the right fit for your needs.