Handmade Leather Wand Small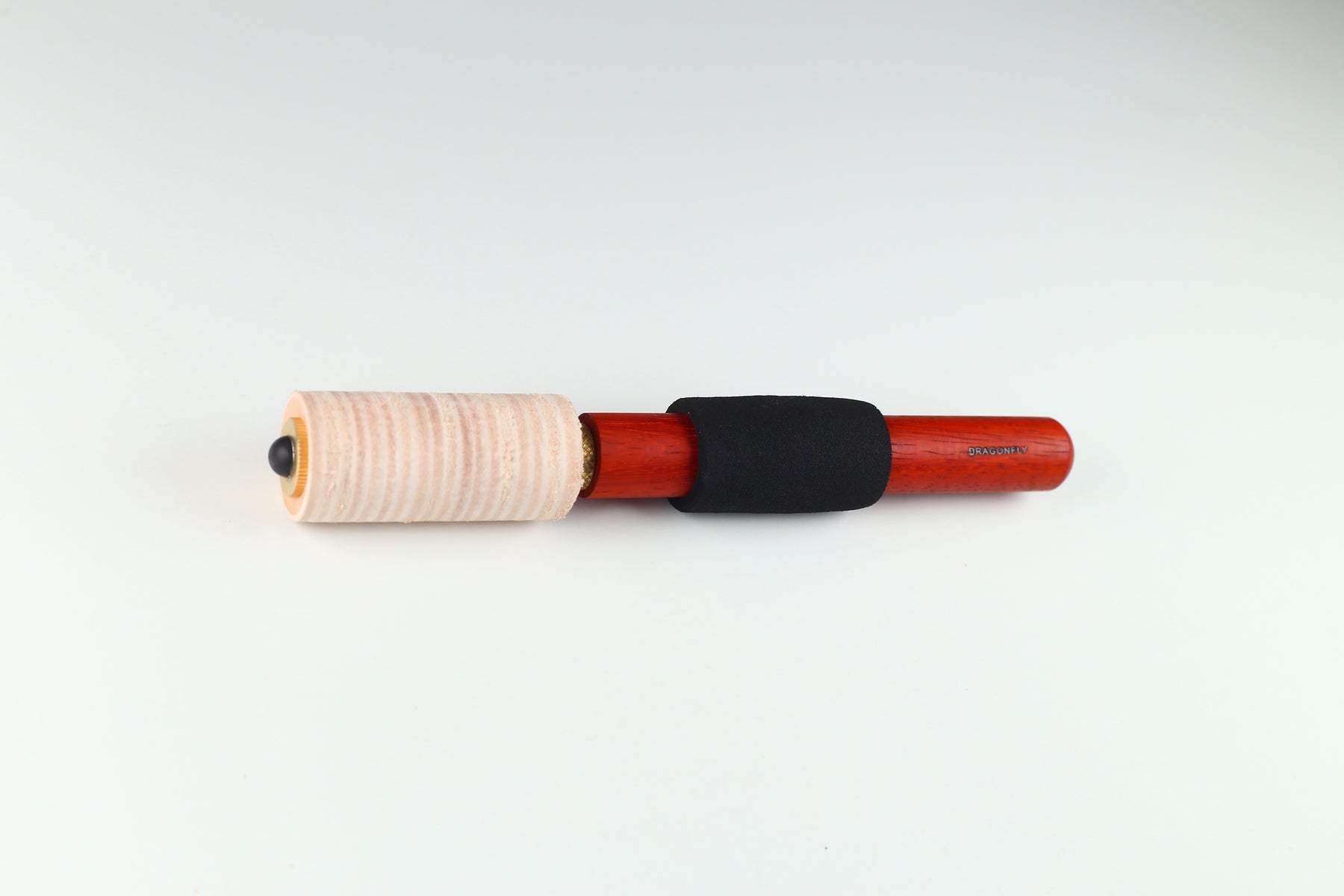 Handmade Leather Wand Small
A specialty leather wand "turned" by hand in the United States, and created by Juliard Musical School graduates and members of the Buffalo Philharmonic.
An instant upgrade in the quality of tones generated by your handmade tibetan singing bowls.
These wands are brand, and have a new patent-pending design of numerous layers of leather tightly stacked to create a solid cylindrical rubbing surface.
Perfect as general-purpose wands for metal singing bowls, the unique design helps bowl enthusiasts of all levels to sing their bowl without the "sputtery" pitfalls of a traditional leather or wood puja.
These rubbing mallets evoke the fundamental tones and most vibration from your singing bowls with a comfortable feel and minimal effort.
The Small is ideal for metal bowls sized 4"-8"
Handcrafted by
Local Artisans
100% Love it Promise
Each singing bowl that we make is 100% unique and made by the loving hands of one of our craftsmen. Due to the nature of this handmade process, all sizes and weights are approximate and the sound captured on our website may be slightly different than your own special bowl.
Please know we've got your back in any situation. We are open and receptive to your questions or concerns and are here to help support you through this unique process the best way we can, with the resources we have available. You will never be left feeling "stuck" with a singing bowl that isn't the right fit for your needs.