The Original Ohm - Tibetan Singing Bowl Set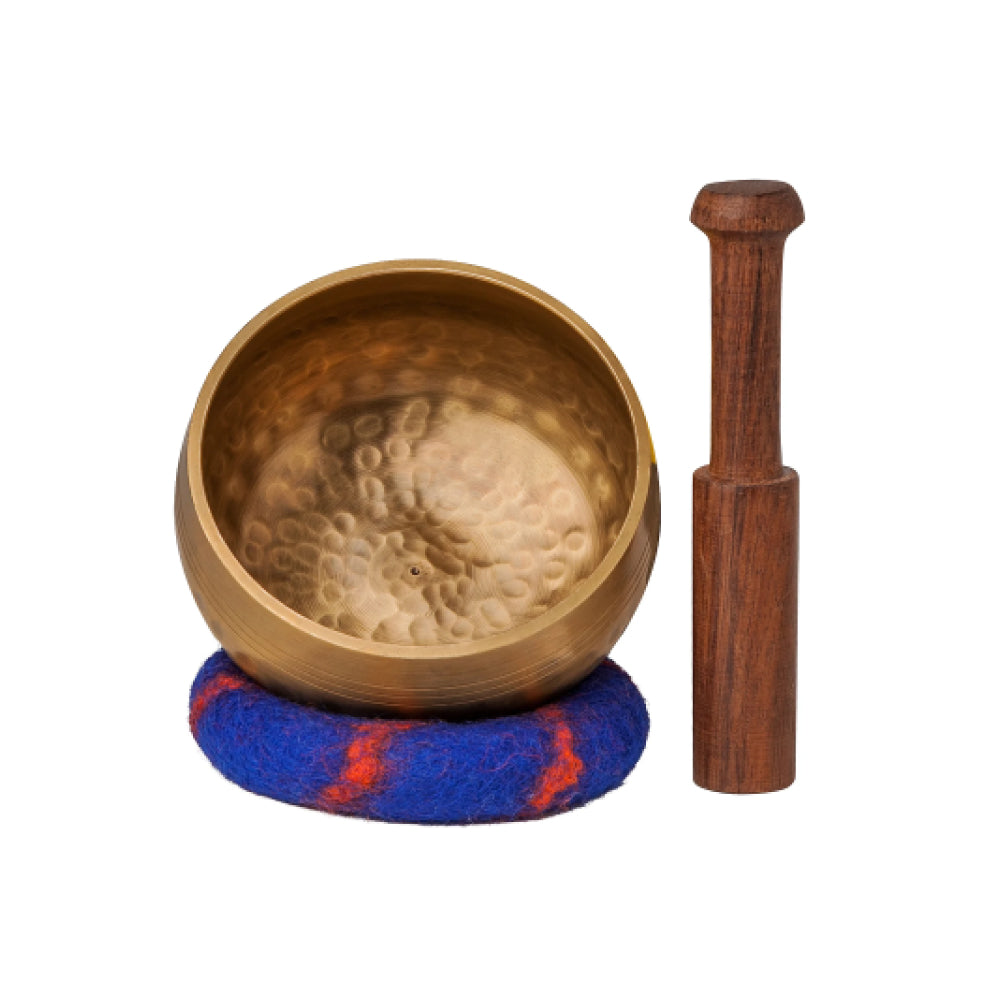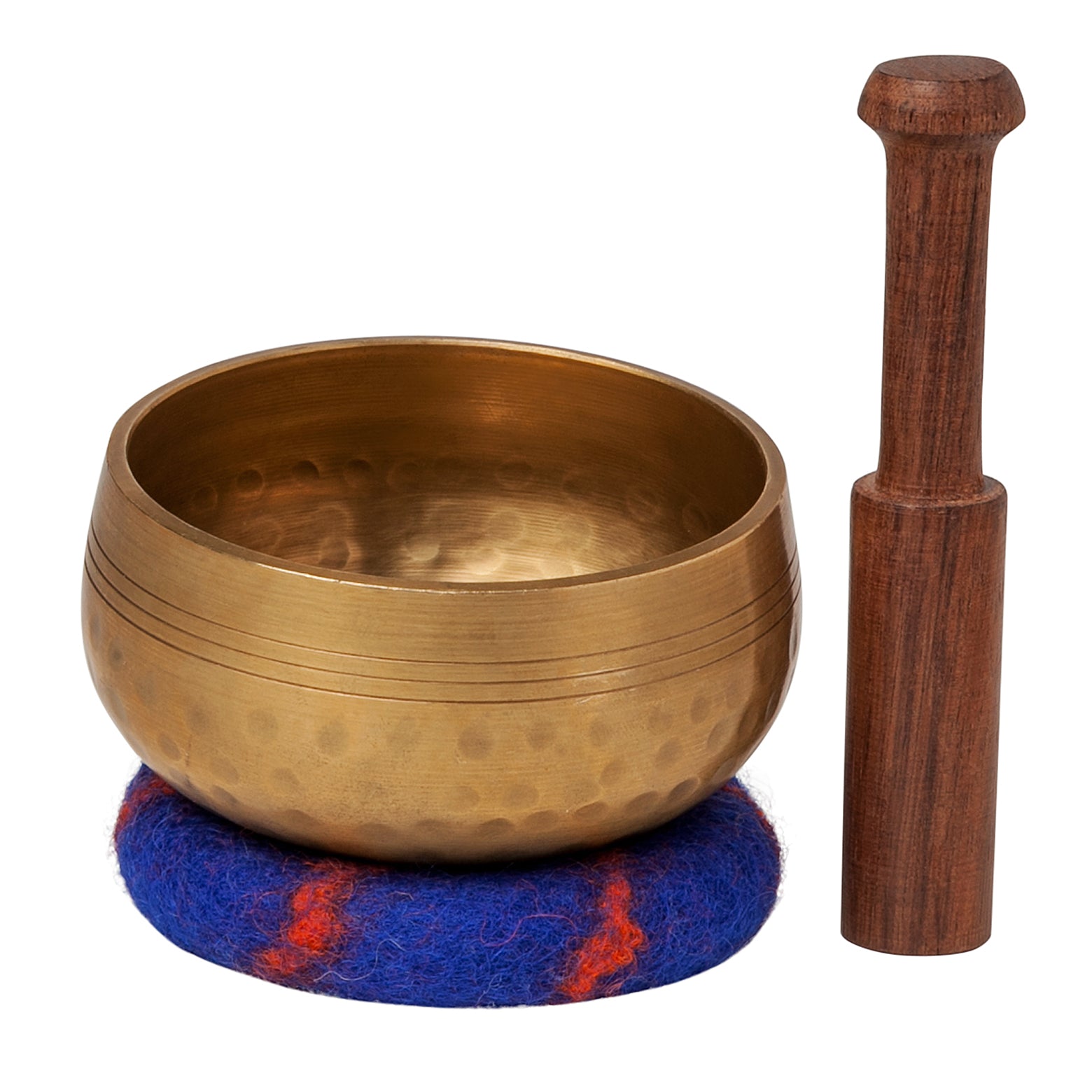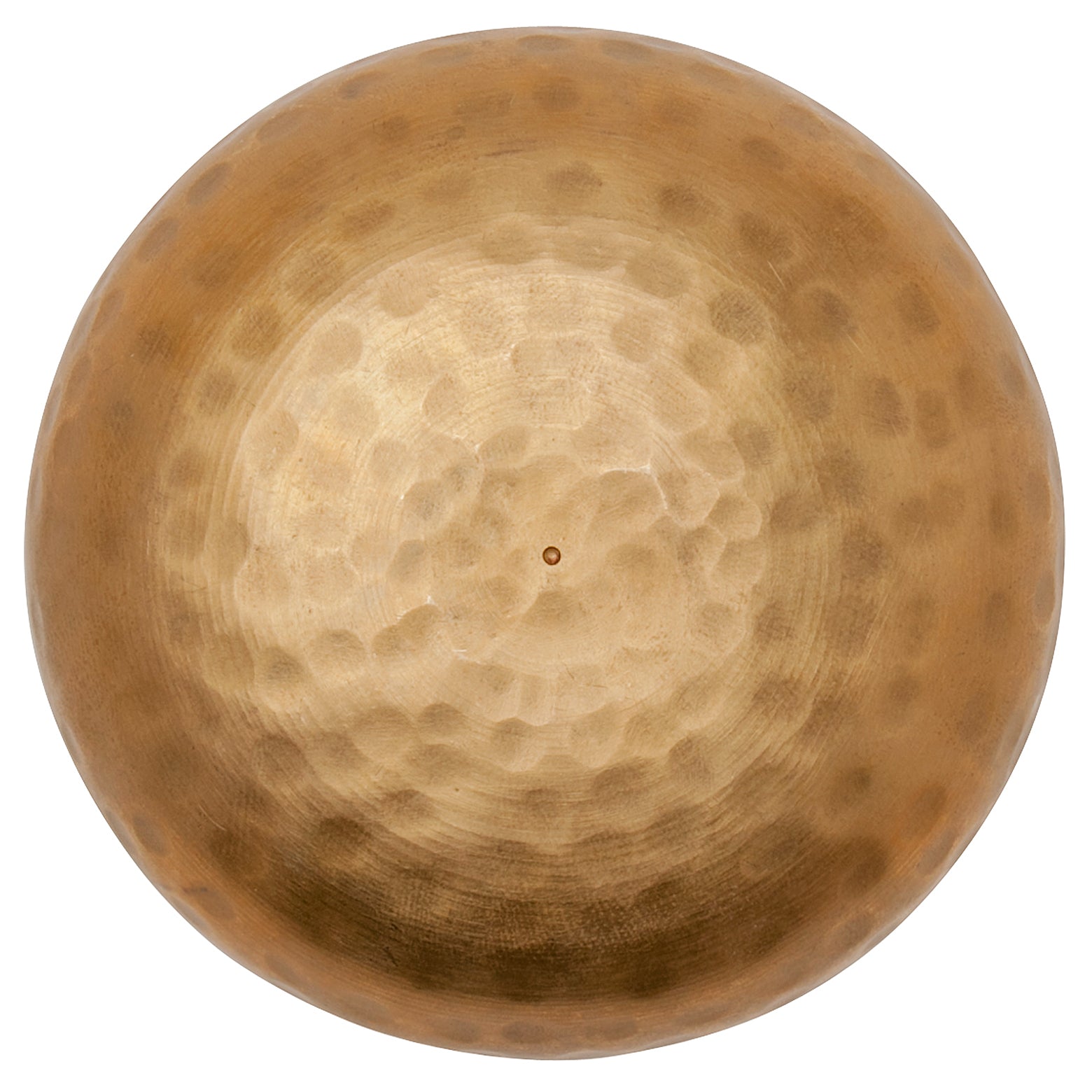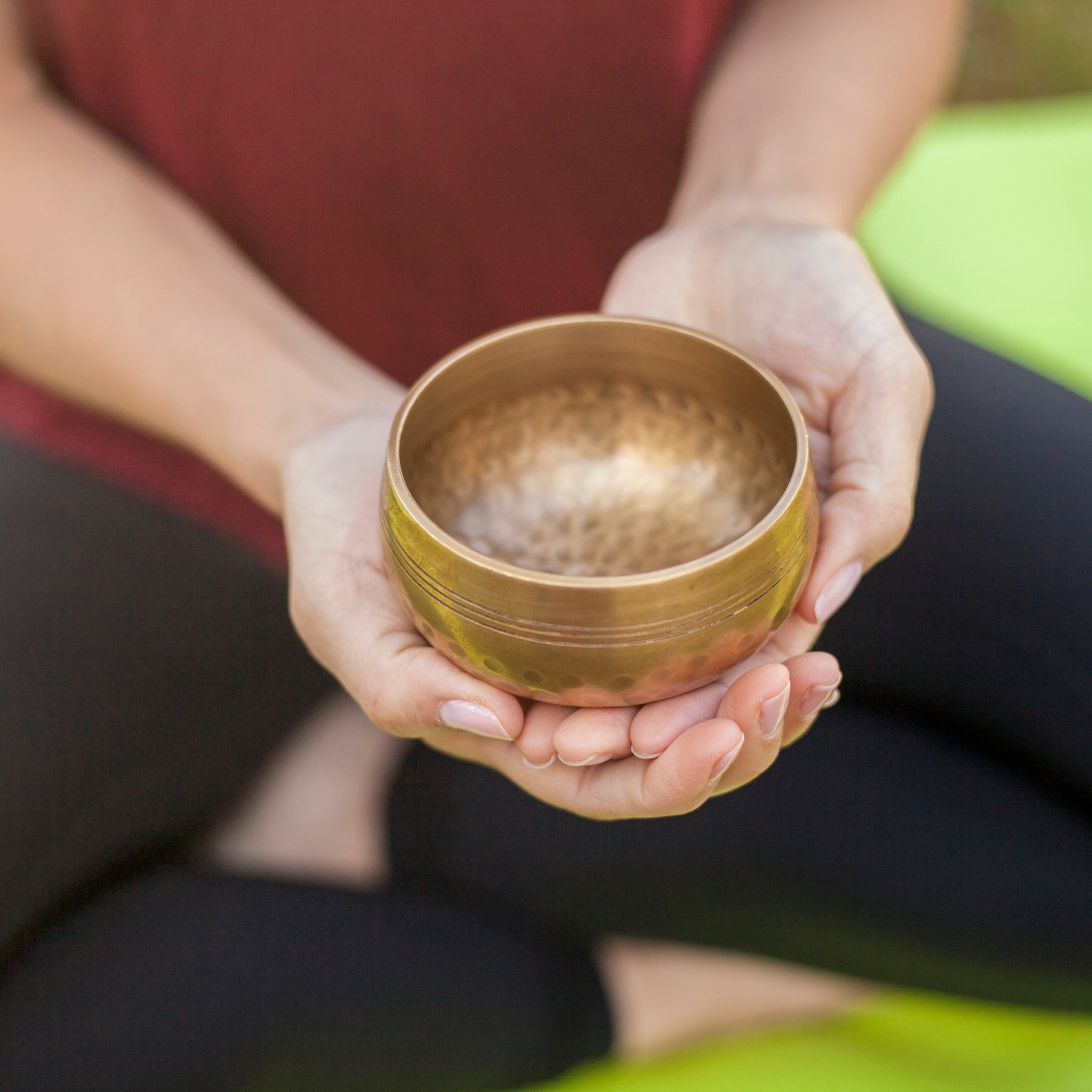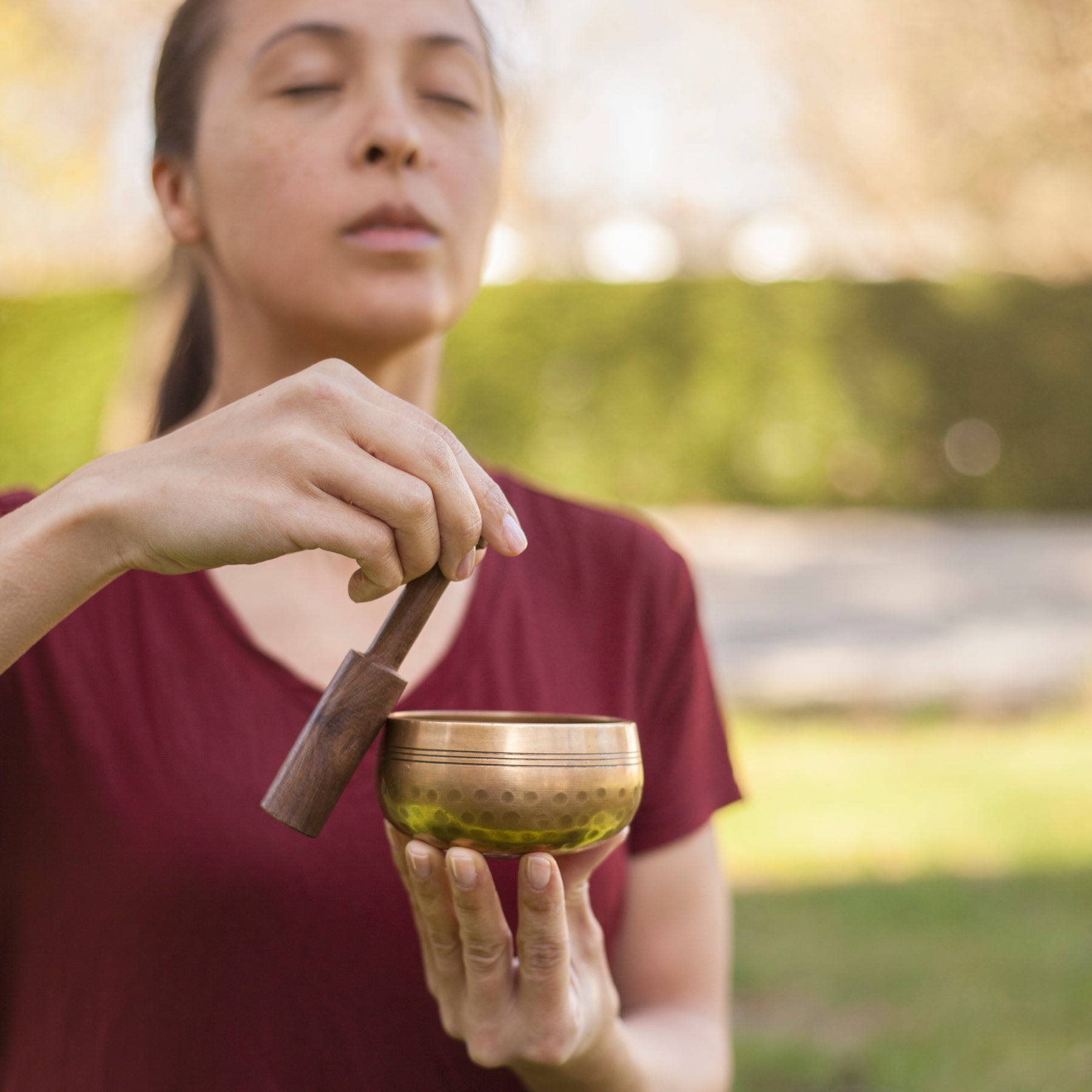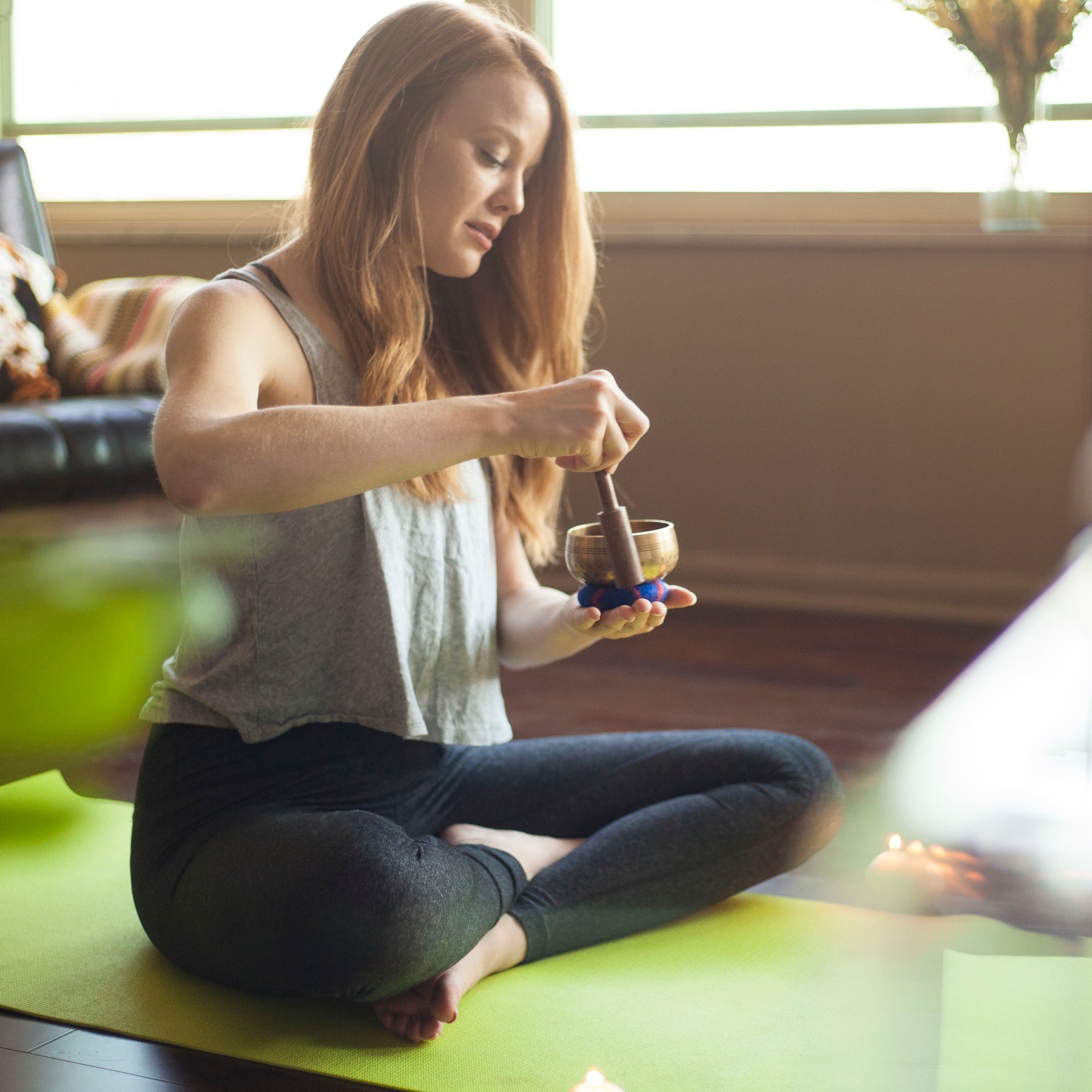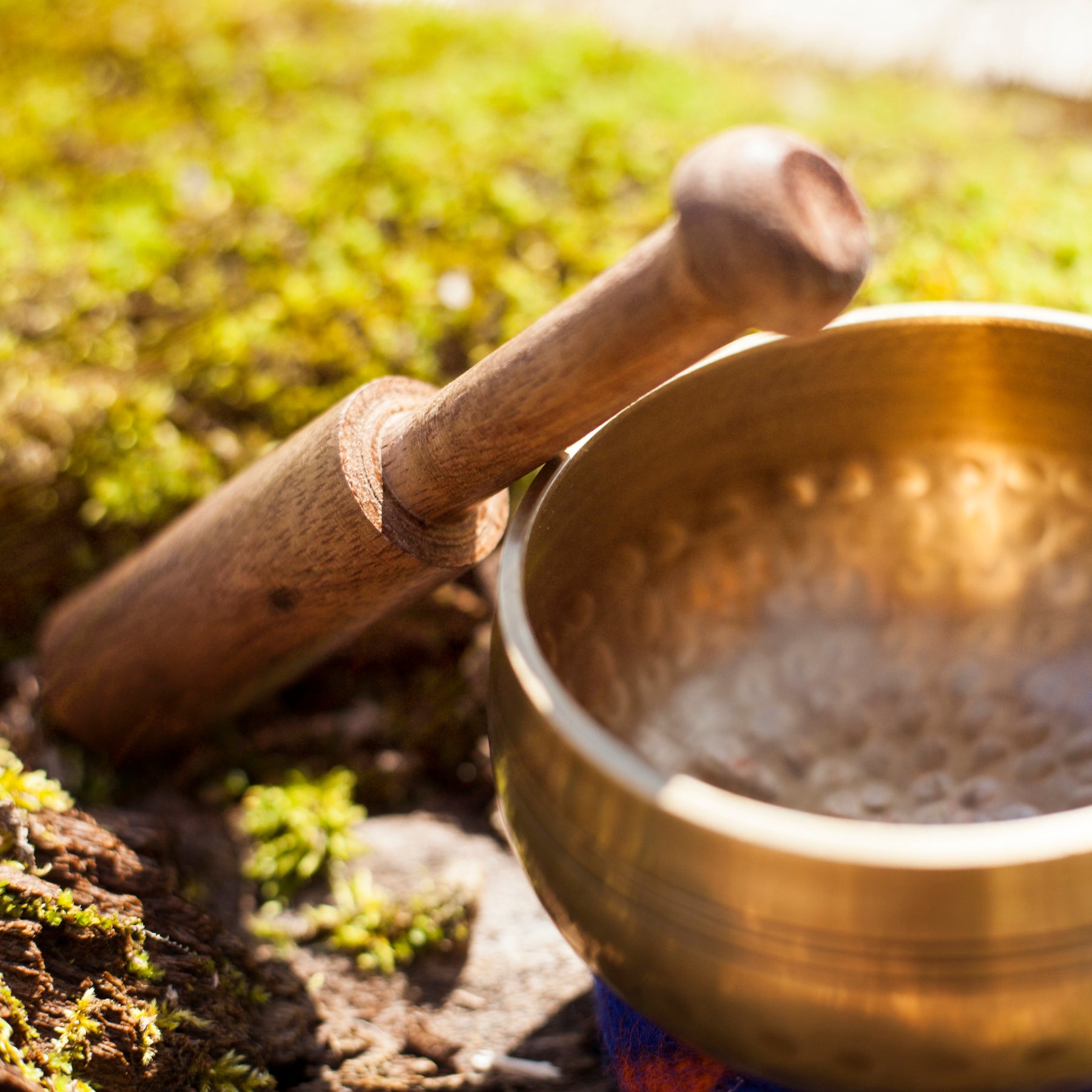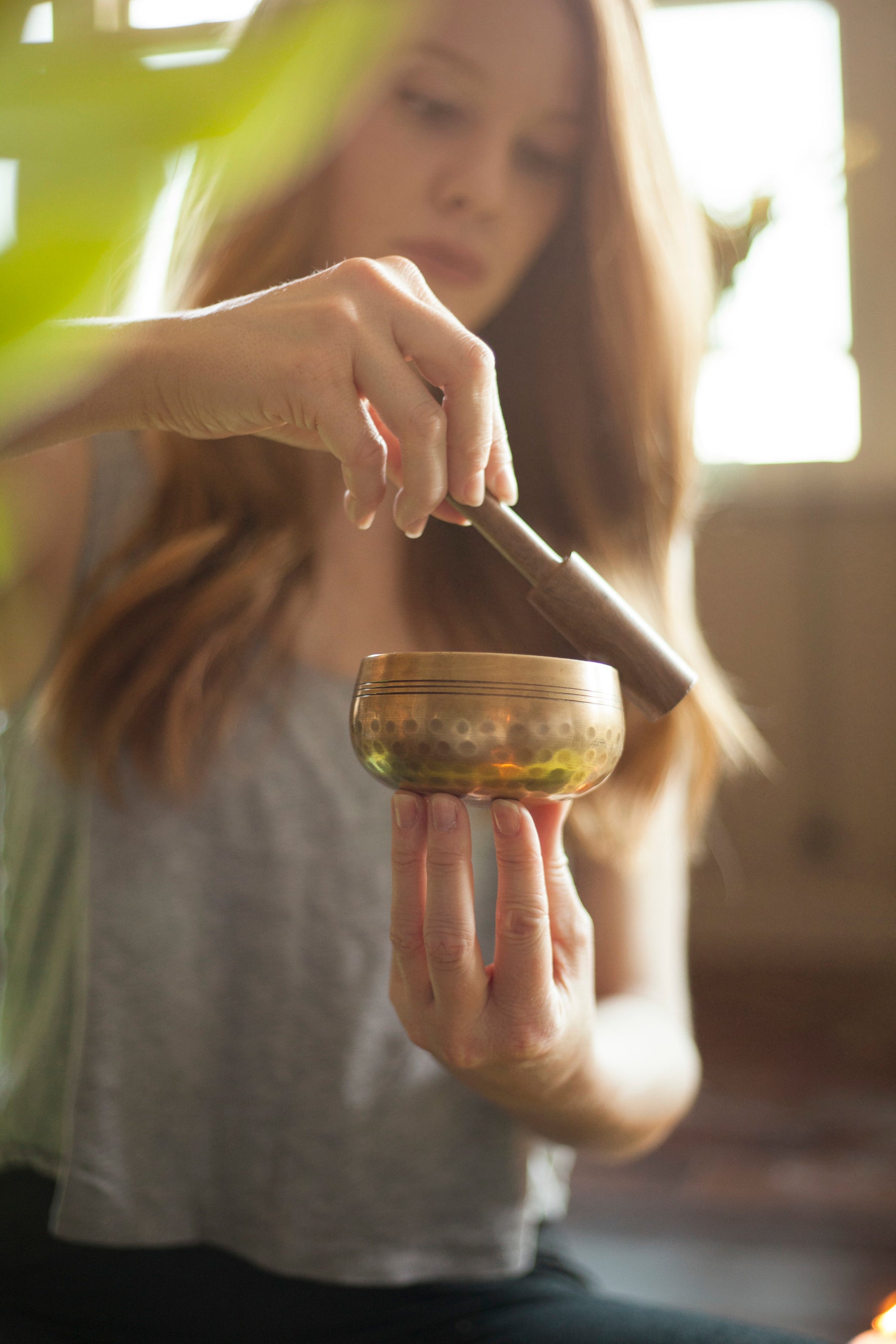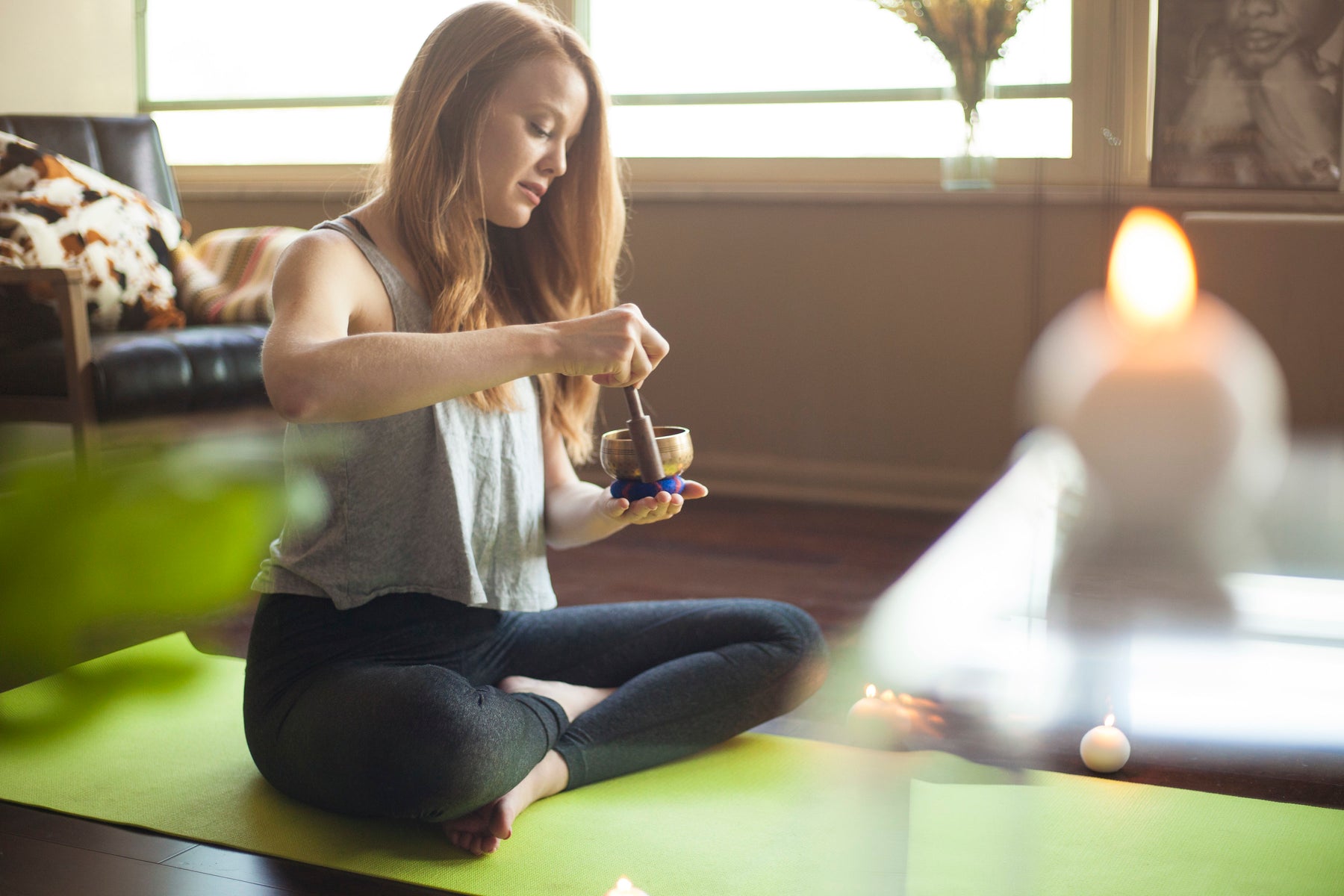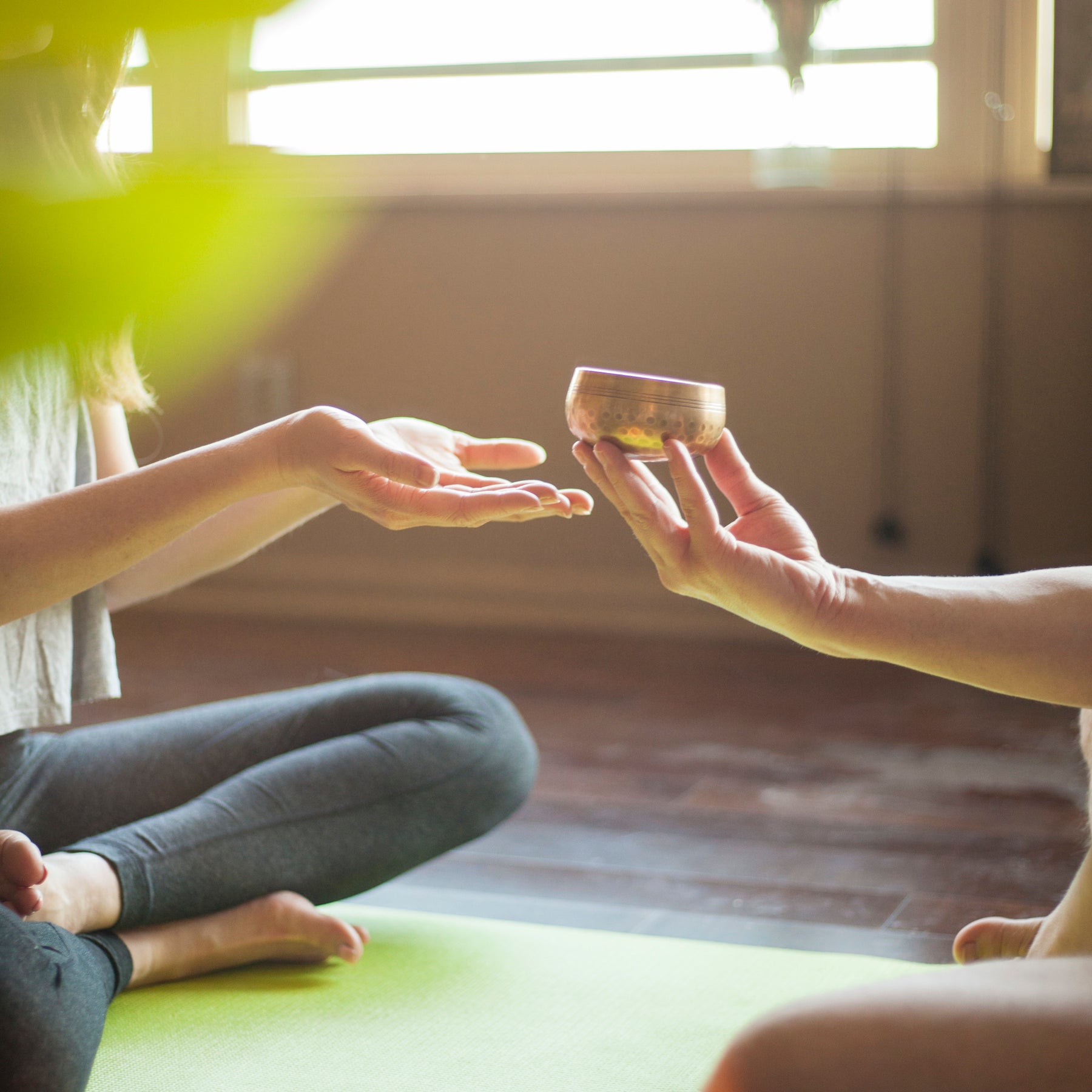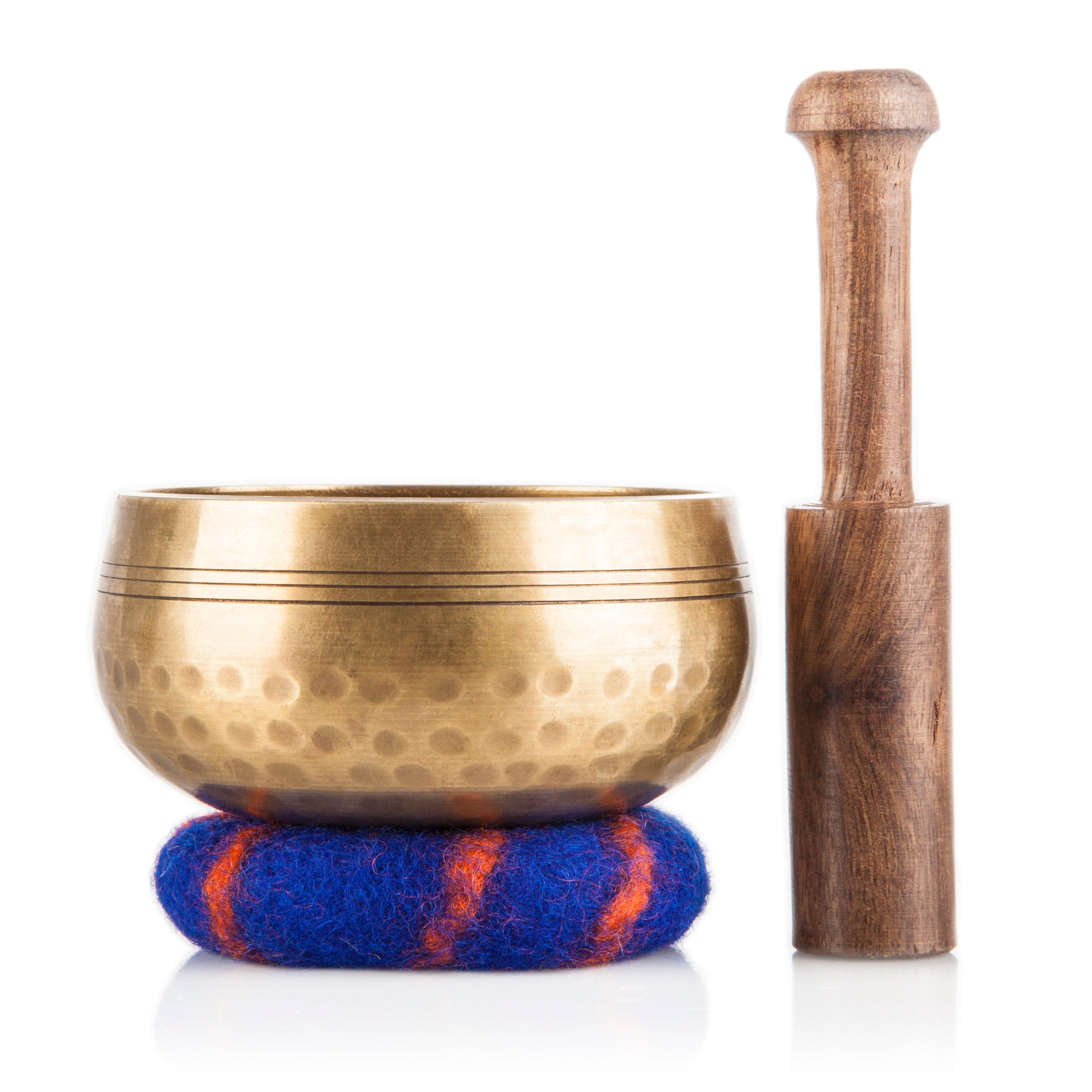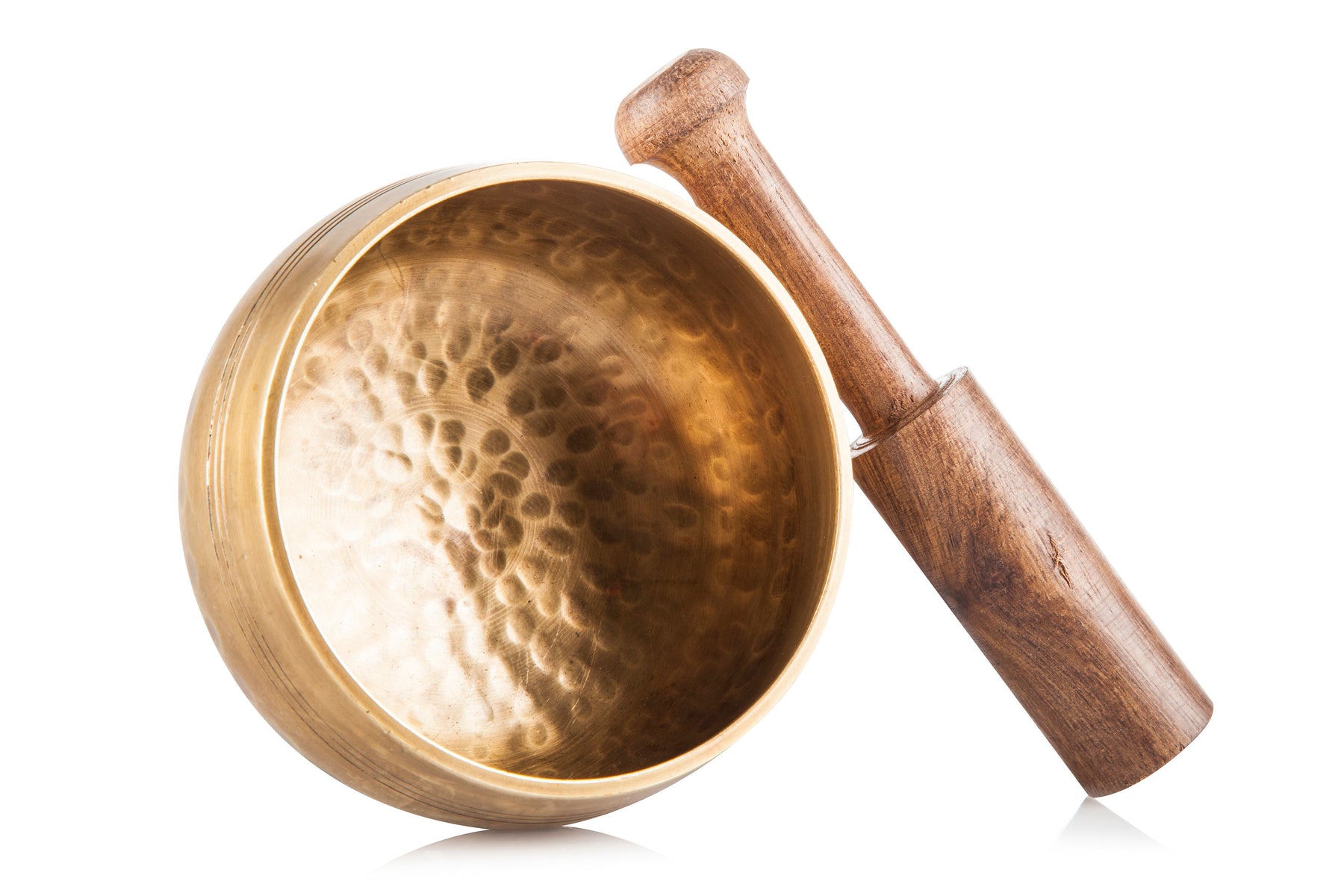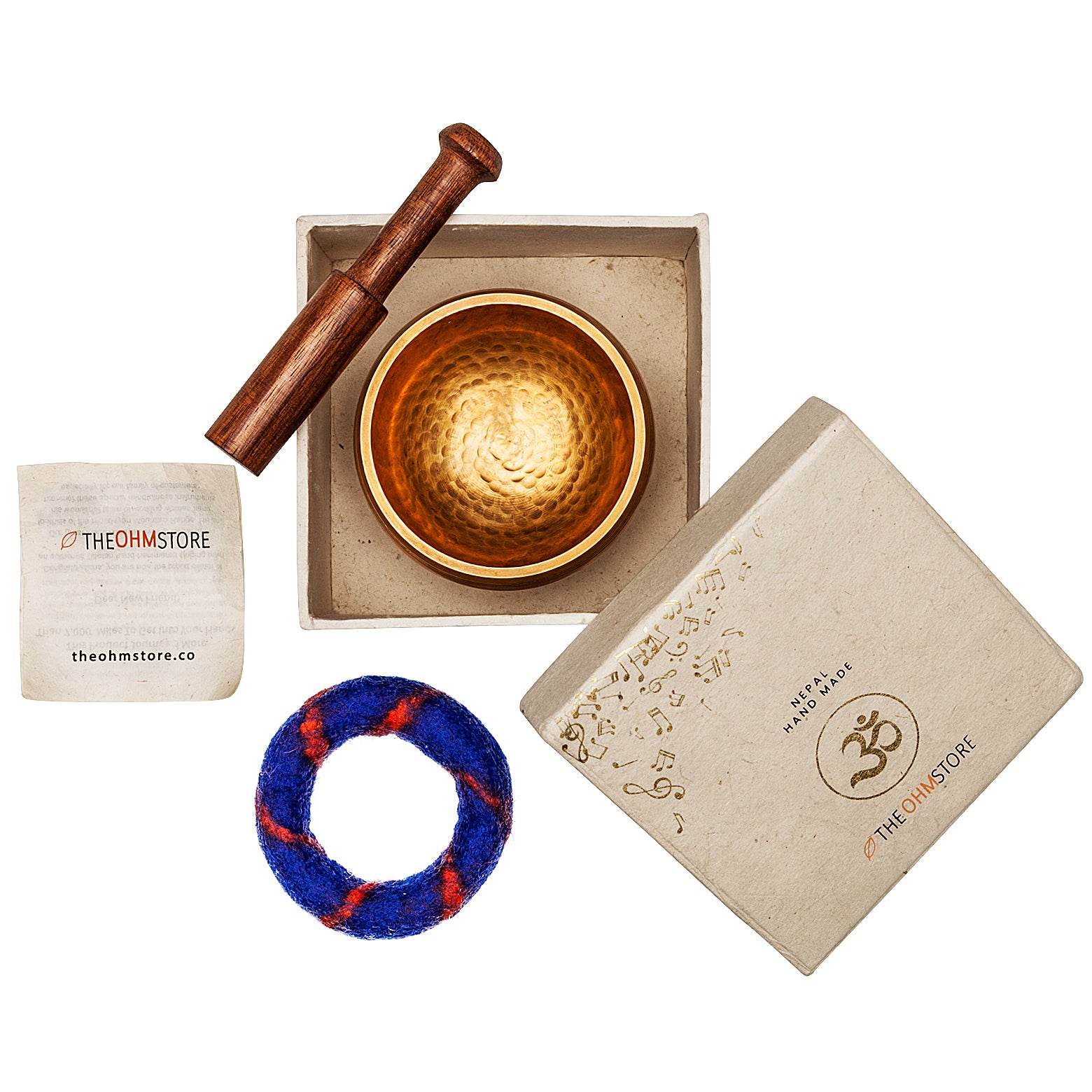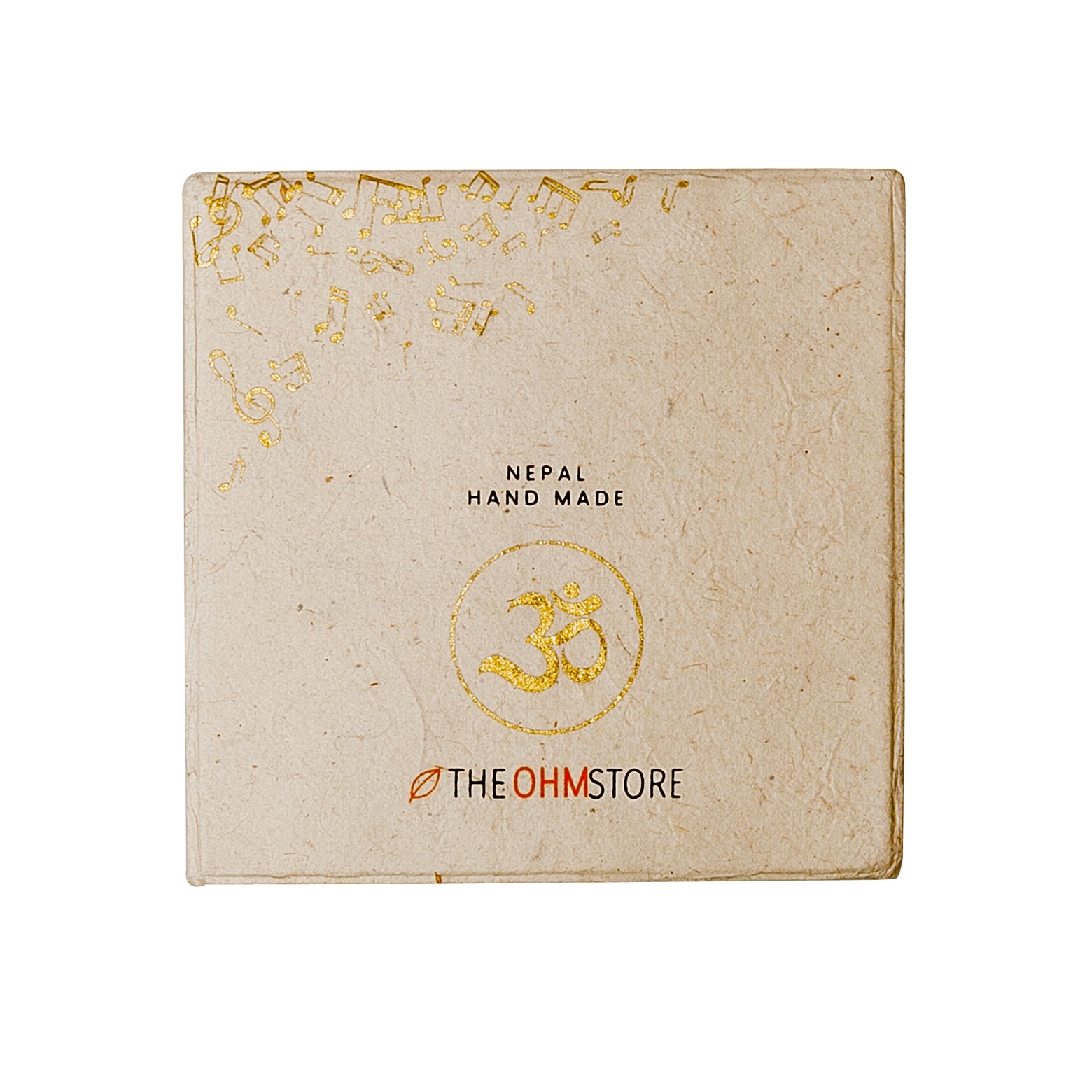 Listen
The Original Ohm - Tibetan Singing Bowl Set
"The bowl is exquisite! Its craftsmanship is incomparable, making for an elegant addition to my monastic decor. The tonal quality is pleasantly soothing."
As featured in the June 2019 issue of O, The Oprah Magazine.
This is the bowl that started it all. The Original OM fits in the palm of your hand and is the perfect bowl for both new spiritual explorers or experienced user.
This traditional Tibetan singing bowl is approximately 3.5 inches in diameter and includes a wooden striker and hand sewn cushion.
Learn More in the Details tab below.
Handcrafted by
Local Artisans
Since all matter is energy vibrating at different rates, by altering the rate of vibration we can change the structure of matter. The sound from Tibetan Singing Bowls entrains the brain to move into the Theta brainwave frequencies that induce deep meditative and peaceful states, clarity of mind, and intuition. The sound vibrations impact our nervous system, engaging our relaxation reflex and inhibiting the stress or pain response.
Customer questions & answers
Does anyone know the frequency of the sound?
If you wake the bell, it's G flat. If you make the bowl sing, it's D flat.
Is this lead-free?
Yes!
What is the wooden mallet ("Striker") made of?
It is wood– perfect for making the bowl sing.
What is the cushion for?
The cushion allows the bowl to vibrate after striking, extending the tone.
Can you just strike it to make the pretty tone, rather than run the stick around it to make it sing?
Yes, just striking the bowl will produce a tone, but the "singing tone" is produced AFTER you strike the bowl and begin to move the stick slowly around the bowl. The sustained sound is soothing and can be helpful with meditation.
100% Love it Promise
Each singing bowl that we make is 100% unique and made by the loving hands of one of our craftsmen. Due to the nature of this handmade process, all sizes and weights are approximate and the sound captured on our website may be slightly different than your own special bowl.
Please know we've got your back in any situation. We are open and receptive to your questions or concerns and are here to help support you through this unique process the best way we can, with the resources we have available. You will never be left feeling "stuck" with a singing bowl that isn't the right fit for your needs.