Open-Heart Bundle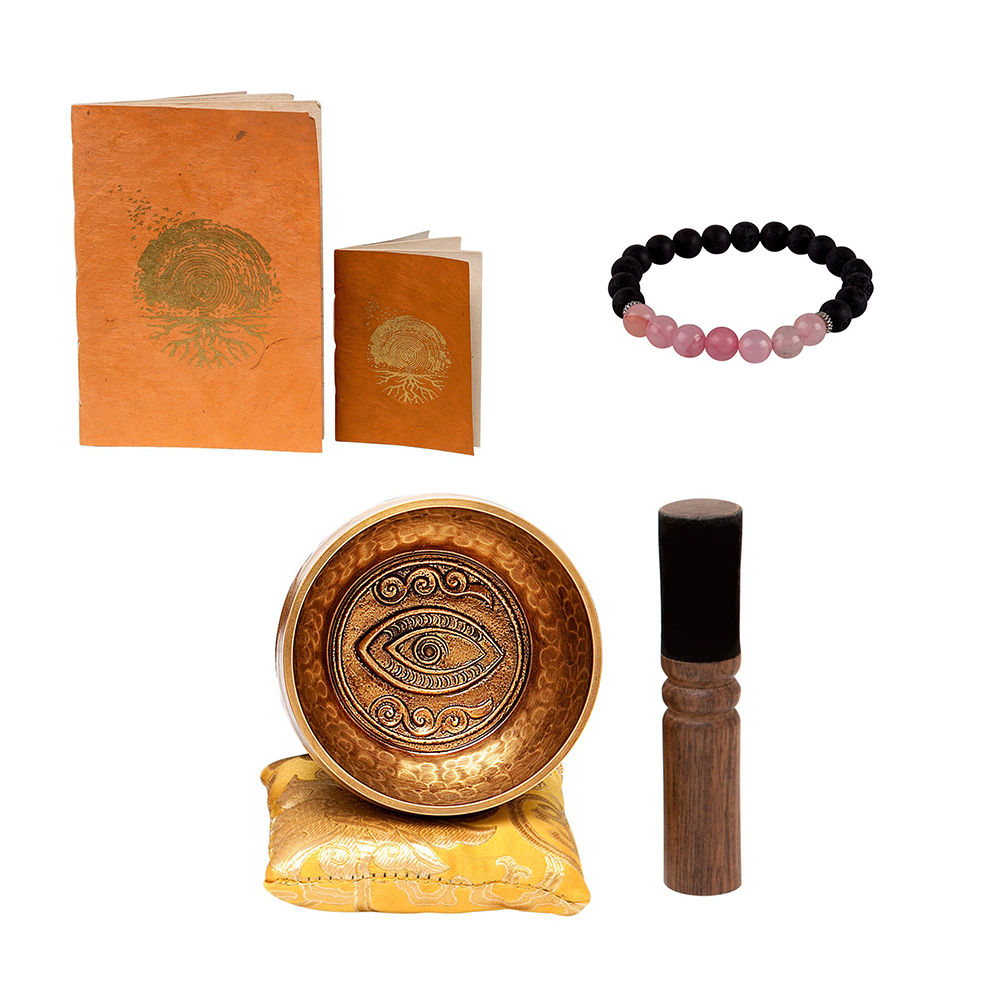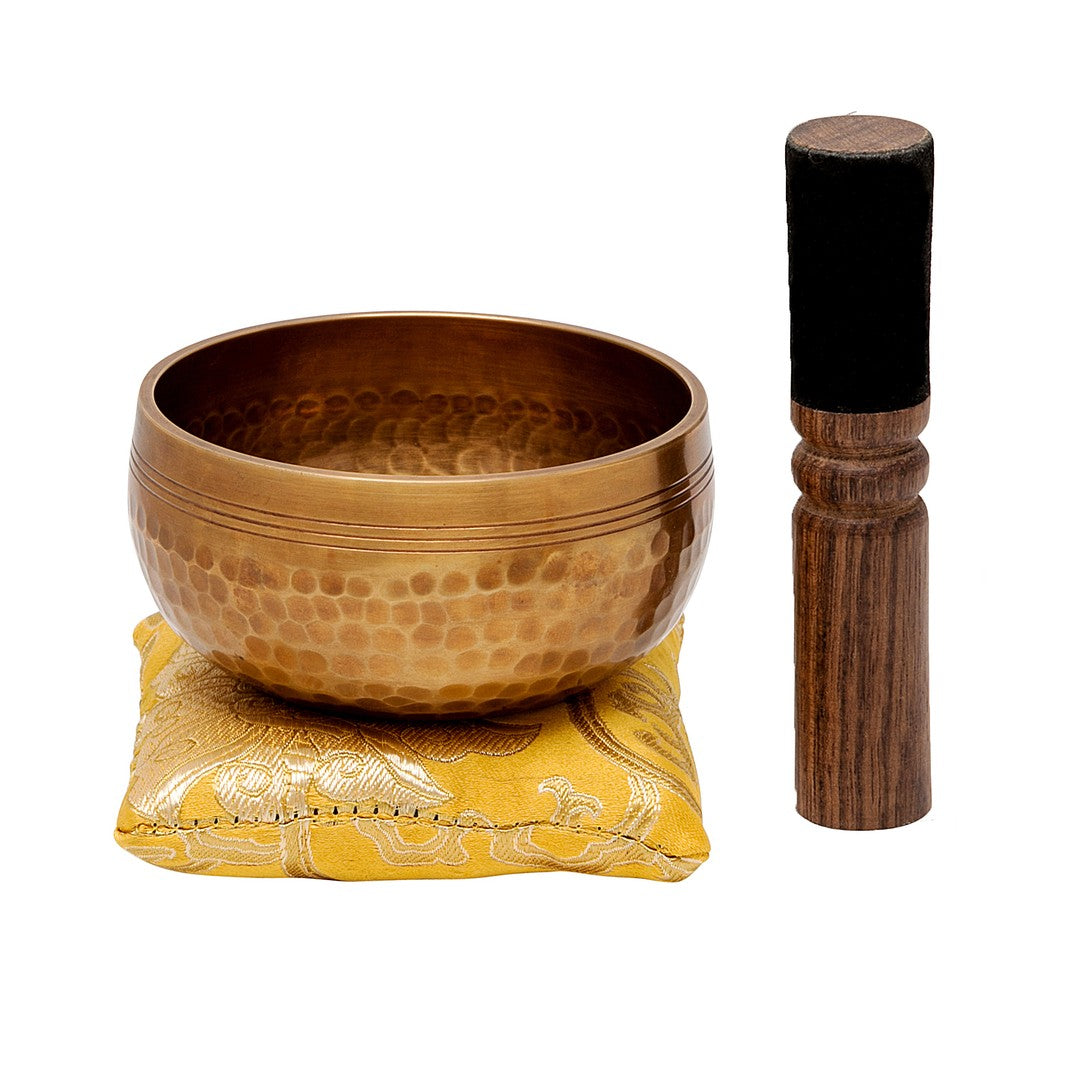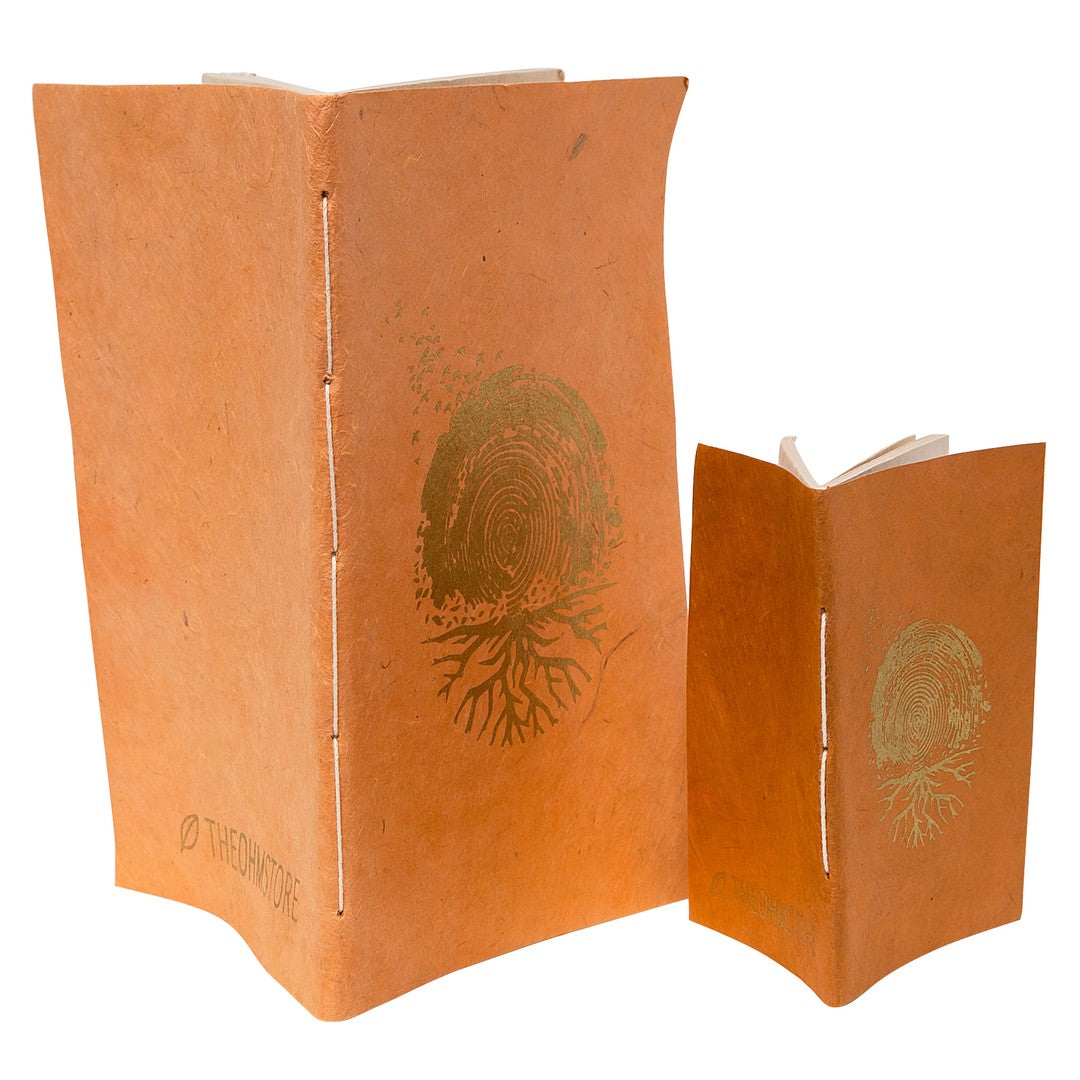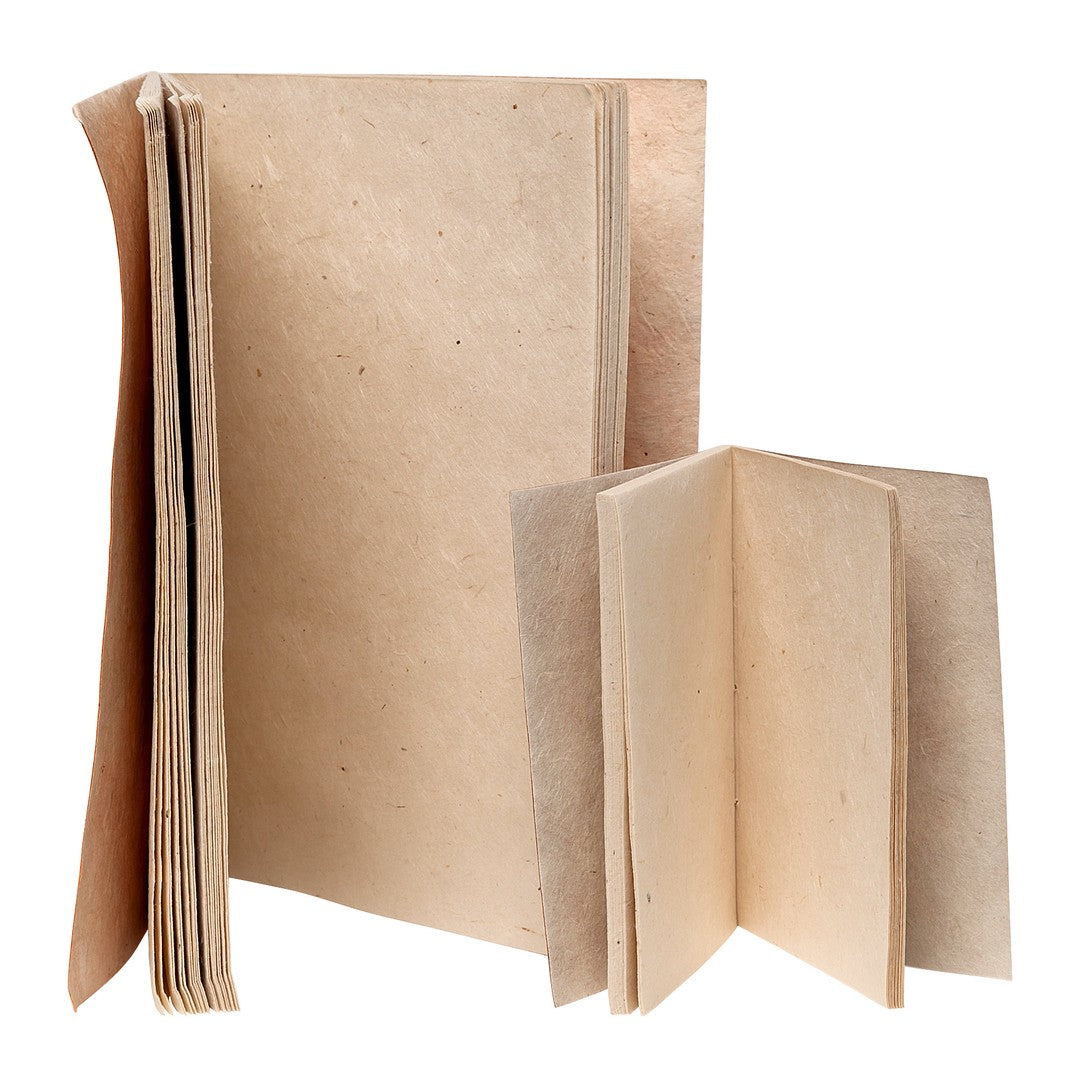 Listen
Open-Heart Bundle
"I LOVE my bowl, bracelet, and journals! I use my bowl almost daily and some days multiple times. The tone resonates with me so much!"
Items in this bundle:
Mala Bracelet
Yoni Bowl
Lokta Notebooks (1 Large Silver, 1 Pocket Silver)
Welcome love and inspiration into your life with our Open Heart Bundle. In this special package, you will receive our Lavastone and Rose Quartz mala bracelet, our Yoni Singing Bowl and our gold embossed Tree of Life Lokta Notebook Set.
Learn More in the Details tab below.
Handcrafted by
Local Artisans
Made by home-based women in Kathmandu, Nepal, the lava stone and rose quartz mala bracelet stands for unconditional love and grounding. It's also got the benefit of being able to act as a natural essential oil diffuser.

The Yoni is conceptualized as nature's gateway of all births, the womb and the source of all creation. Hand-hammered and exclusively designed for The Ohm Store's customers, this bowl comes with a hand sewn cushion and suede wrapped mallet.

Individually stitched and bound by hand in the Himalayan Mountains of Nepal, The Tree of Life Lokta Notebooks are filled with handmade and sustainable paper. Each set comes with a full sized, 7x5 inches journal and one pocket sized, 4x3 inch counterpart.

100% Love it Promise
Each singing bowl that we make is 100% unique and made by the loving hands of one of our craftsmen. Due to the nature of this handmade process, all sizes and weights are approximate and the sound captured on our website may be slightly different than your own special bowl.
Please know we've got your back in any situation. We are open and receptive to your questions or concerns and are here to help support you through this unique process the best way we can, with the resources we have available. You will never be left feeling "stuck" with a singing bowl that isn't the right fit for your needs.