7.5'' B Flat Tone 3rd Octave Bronze 0261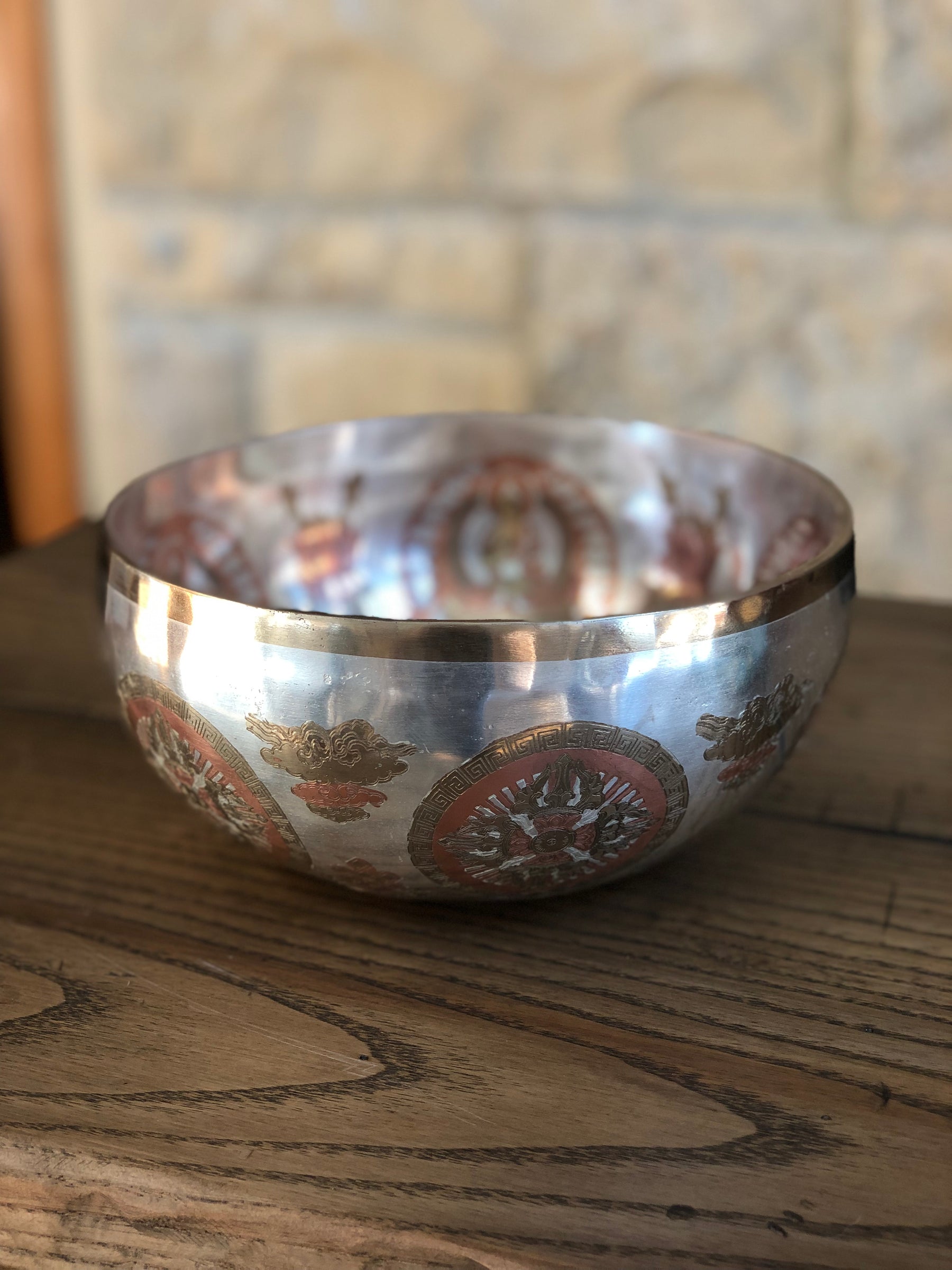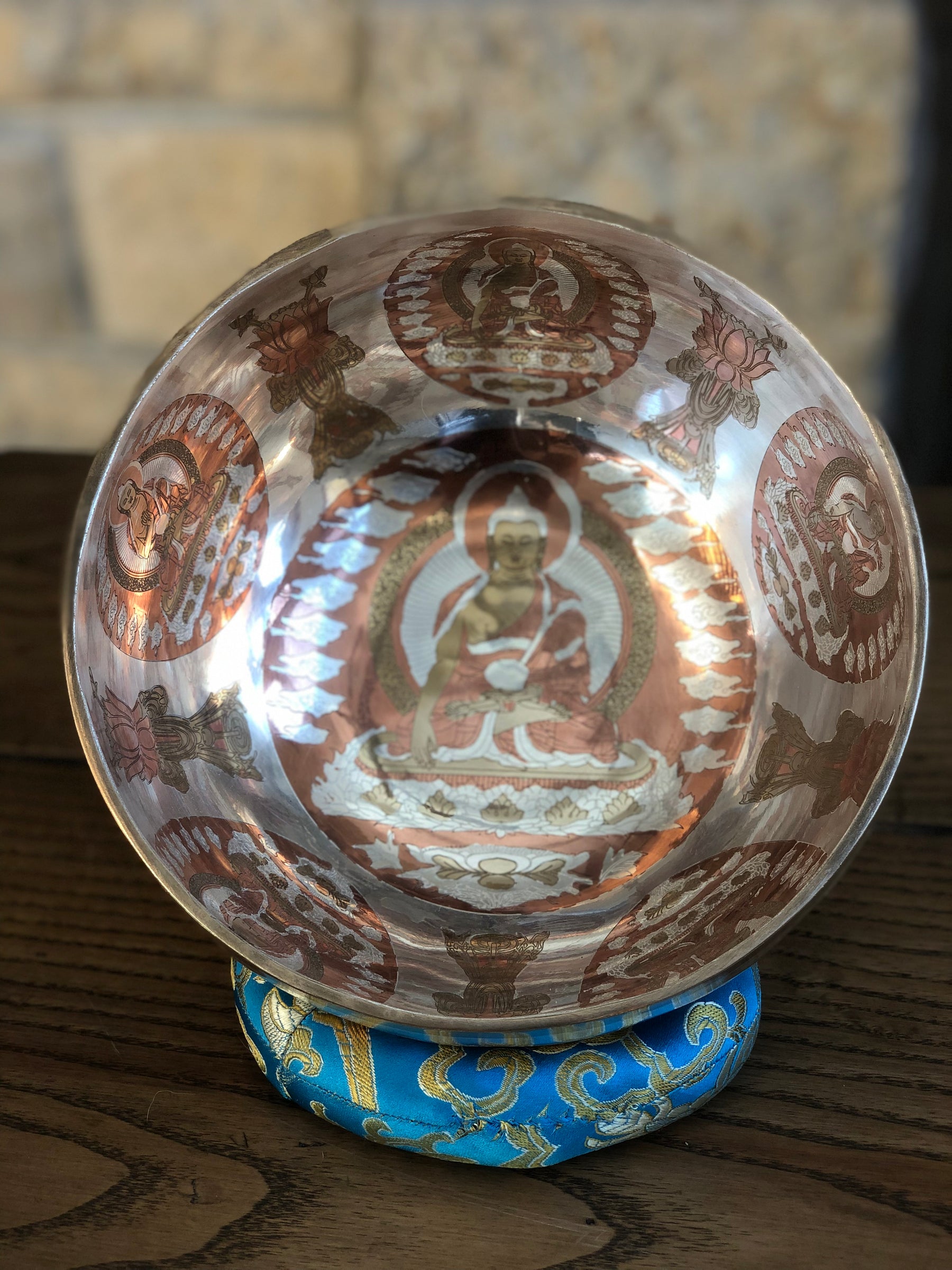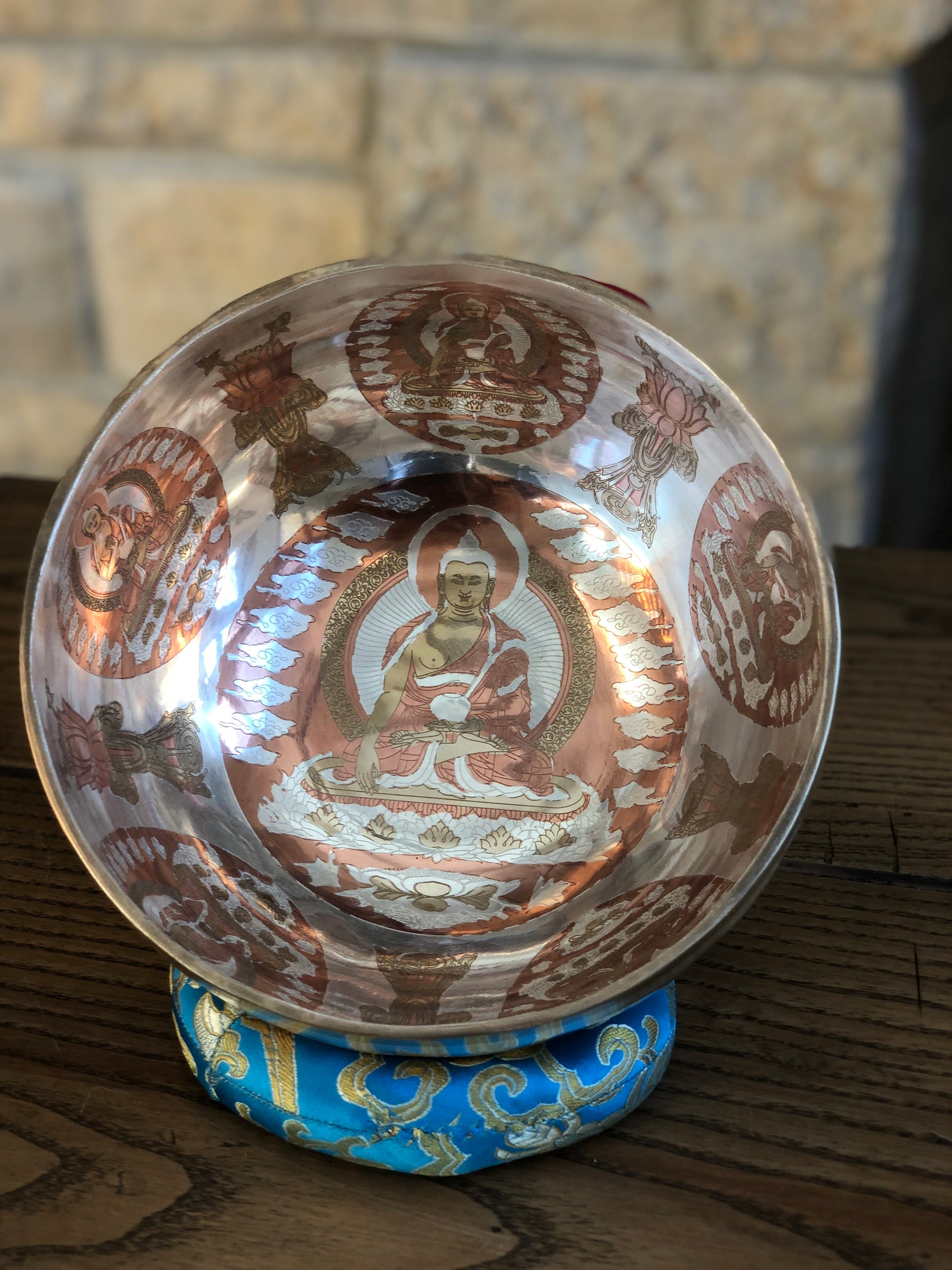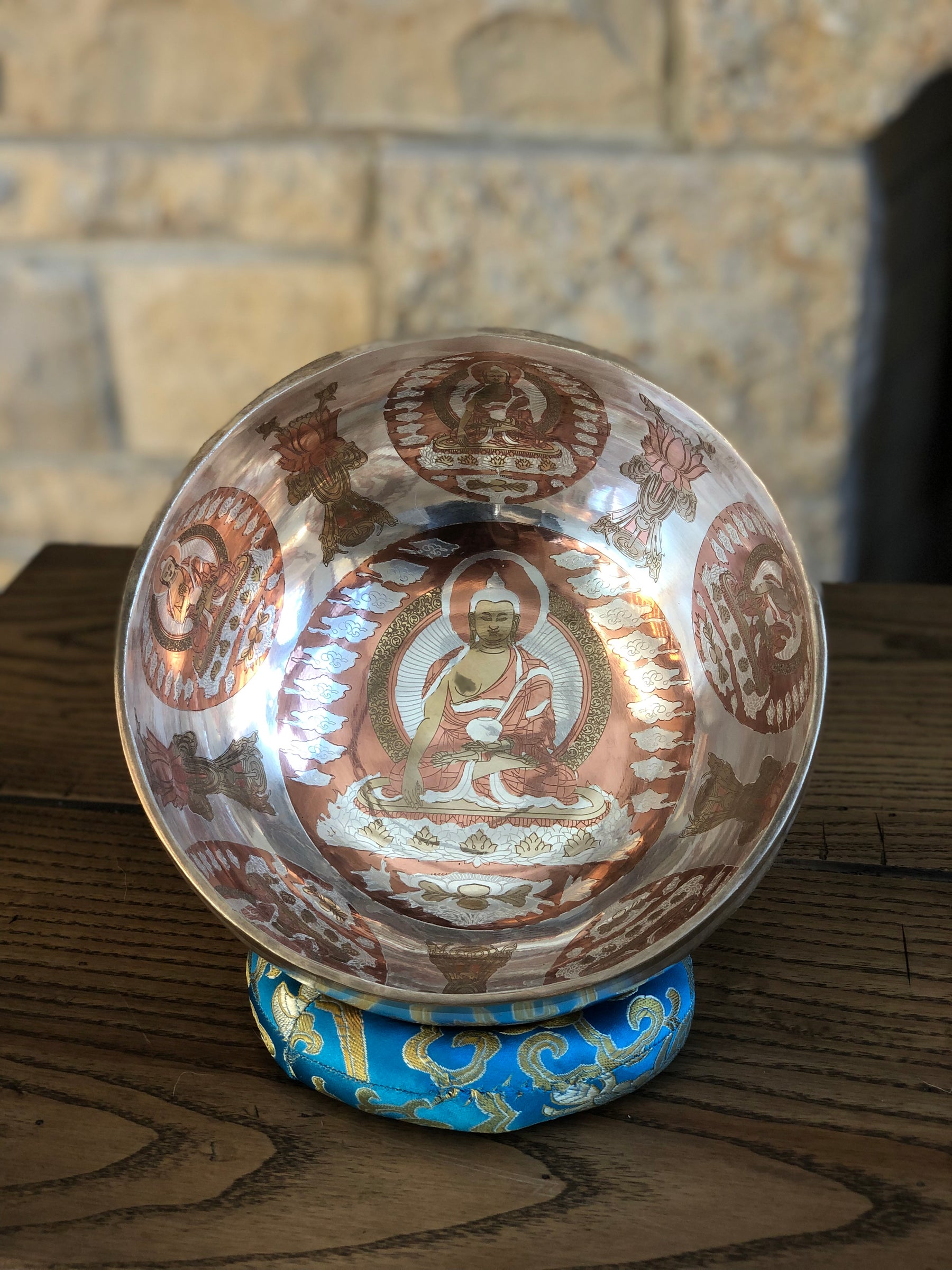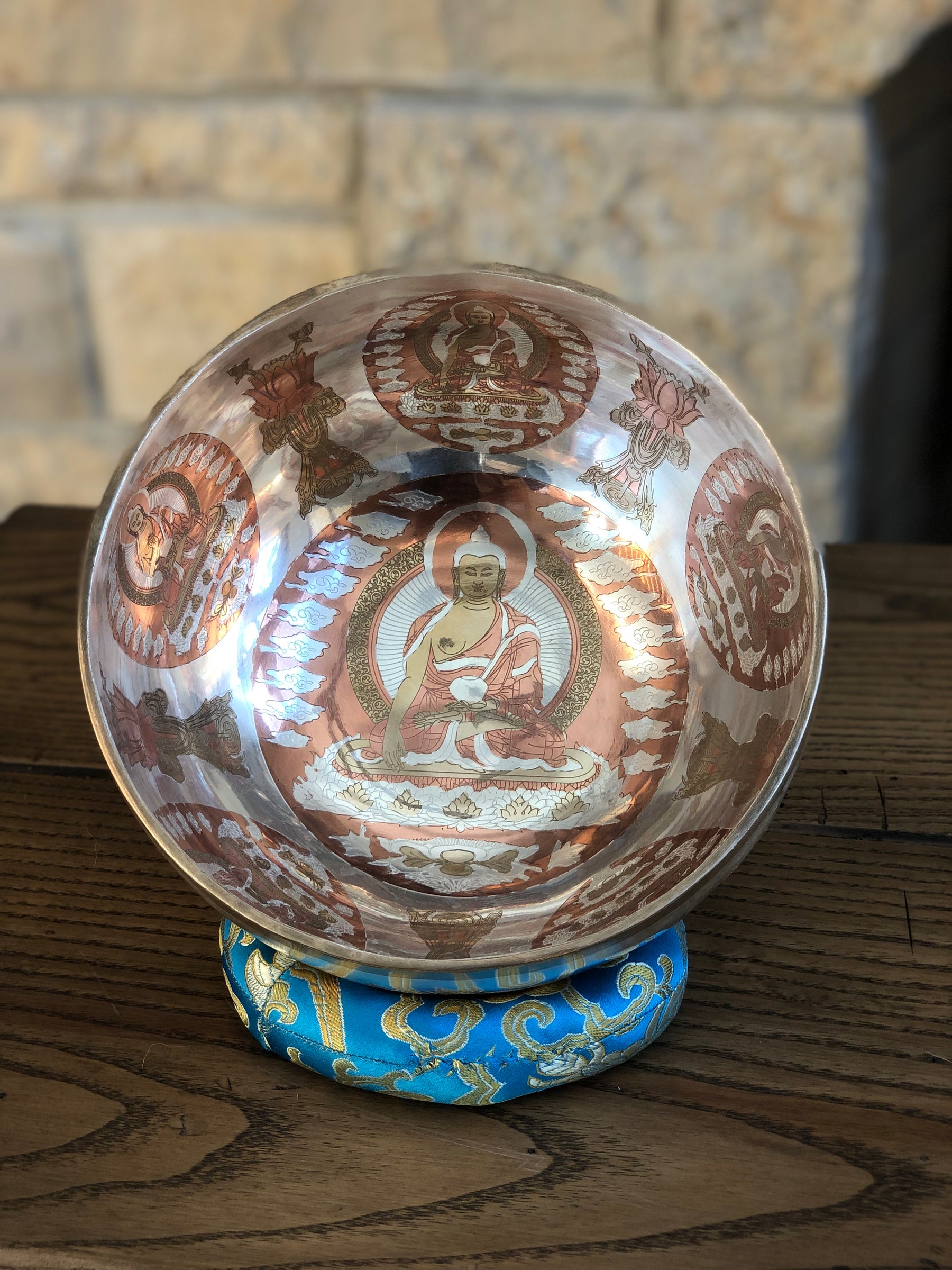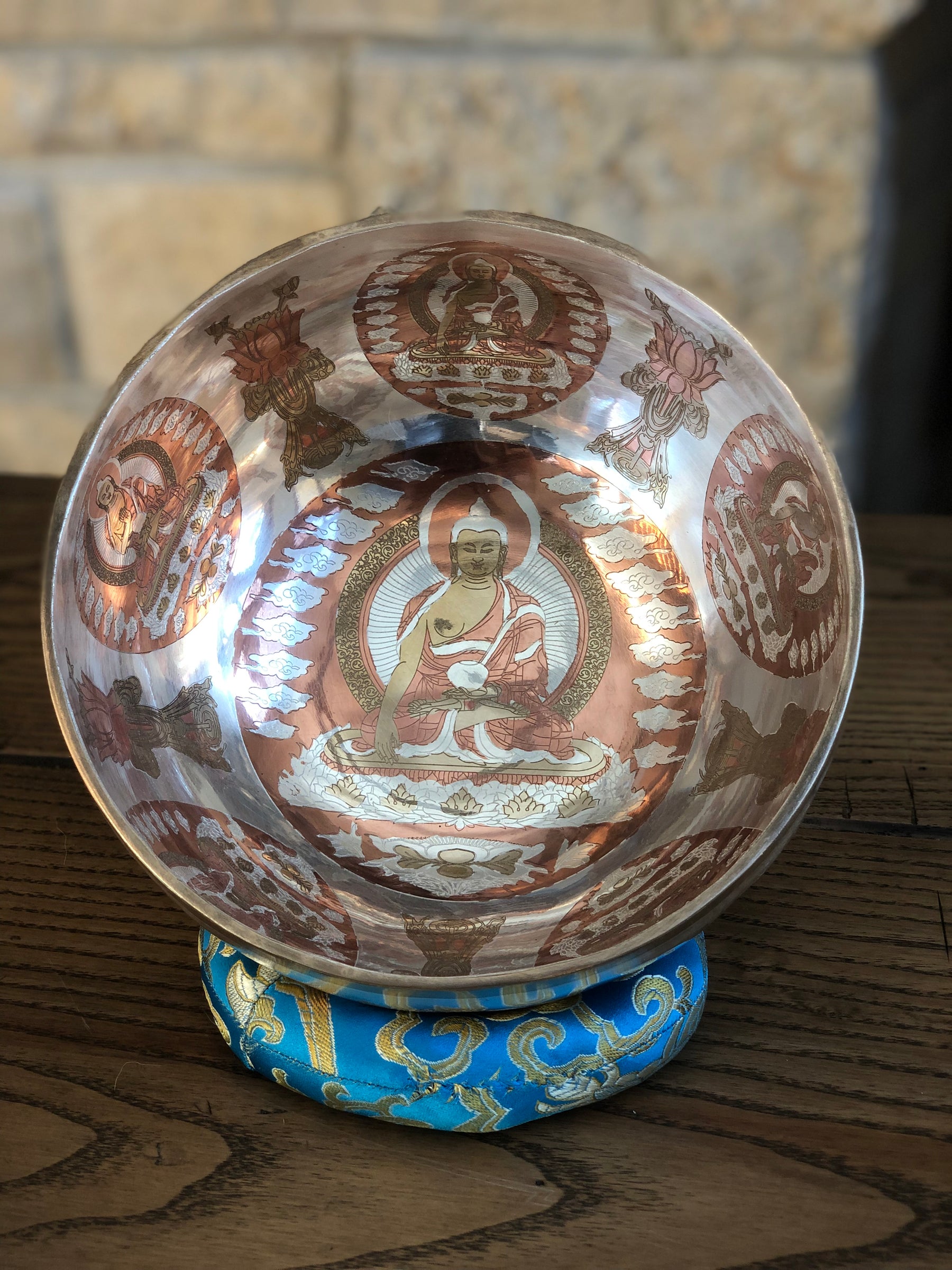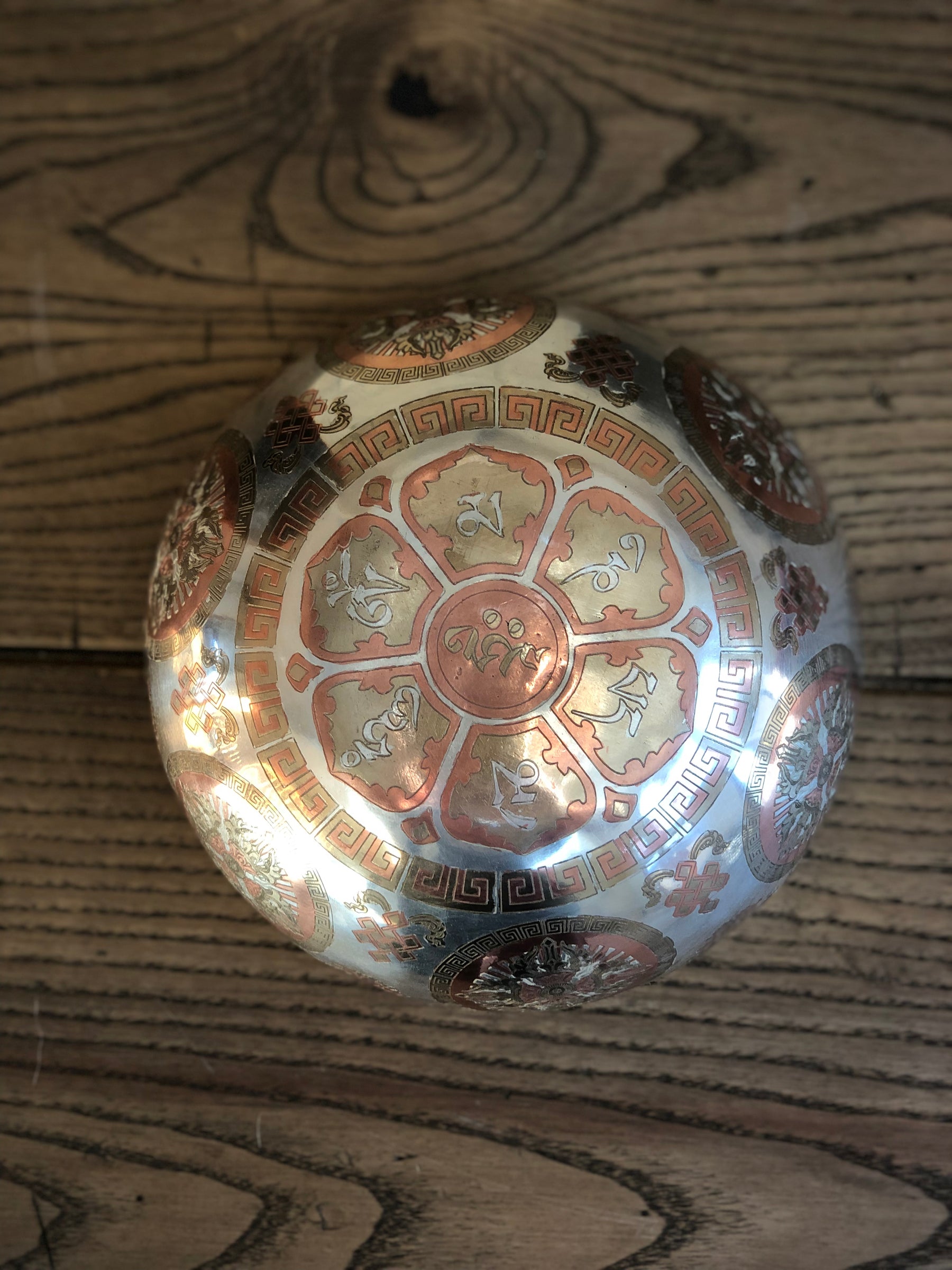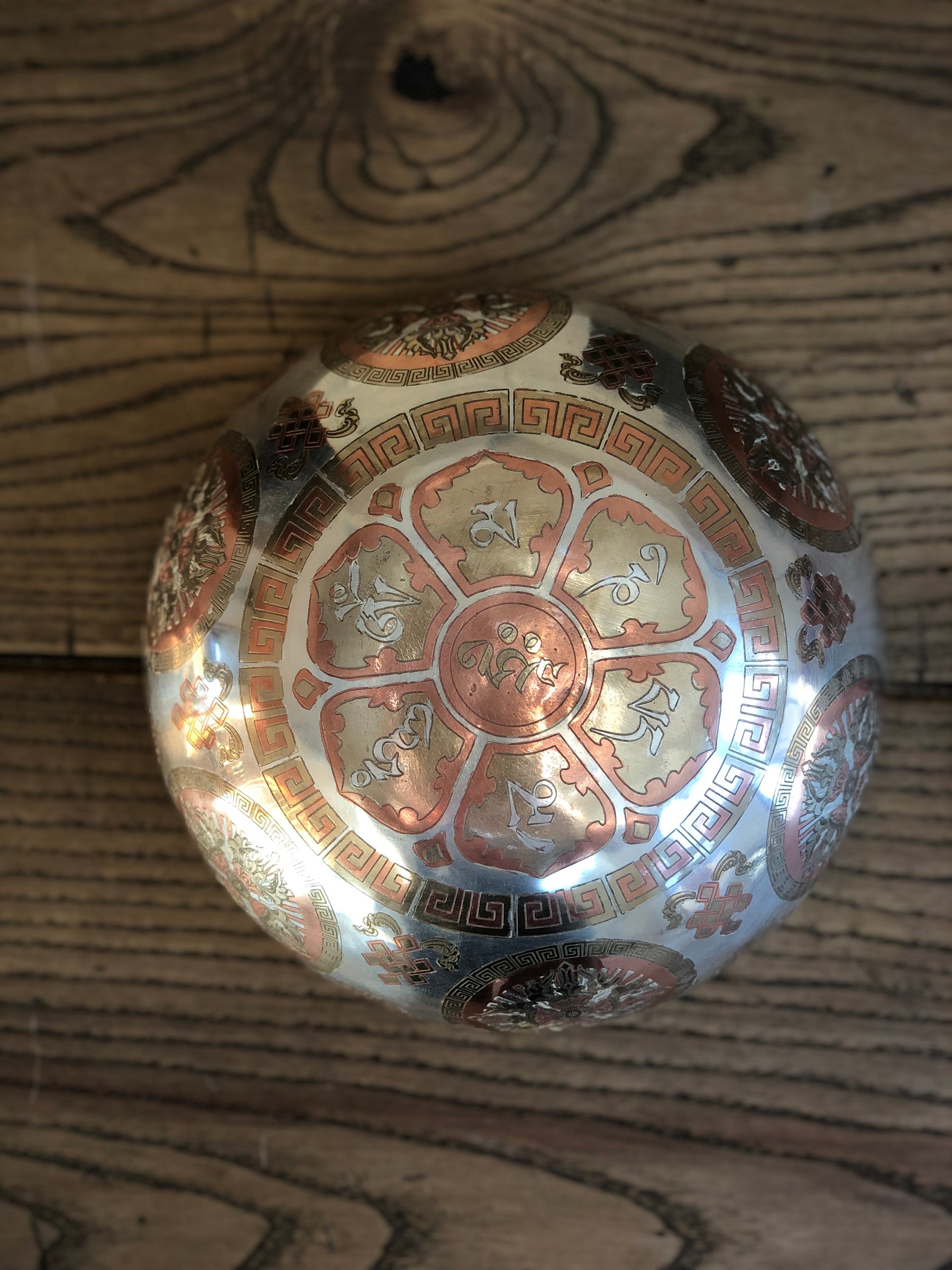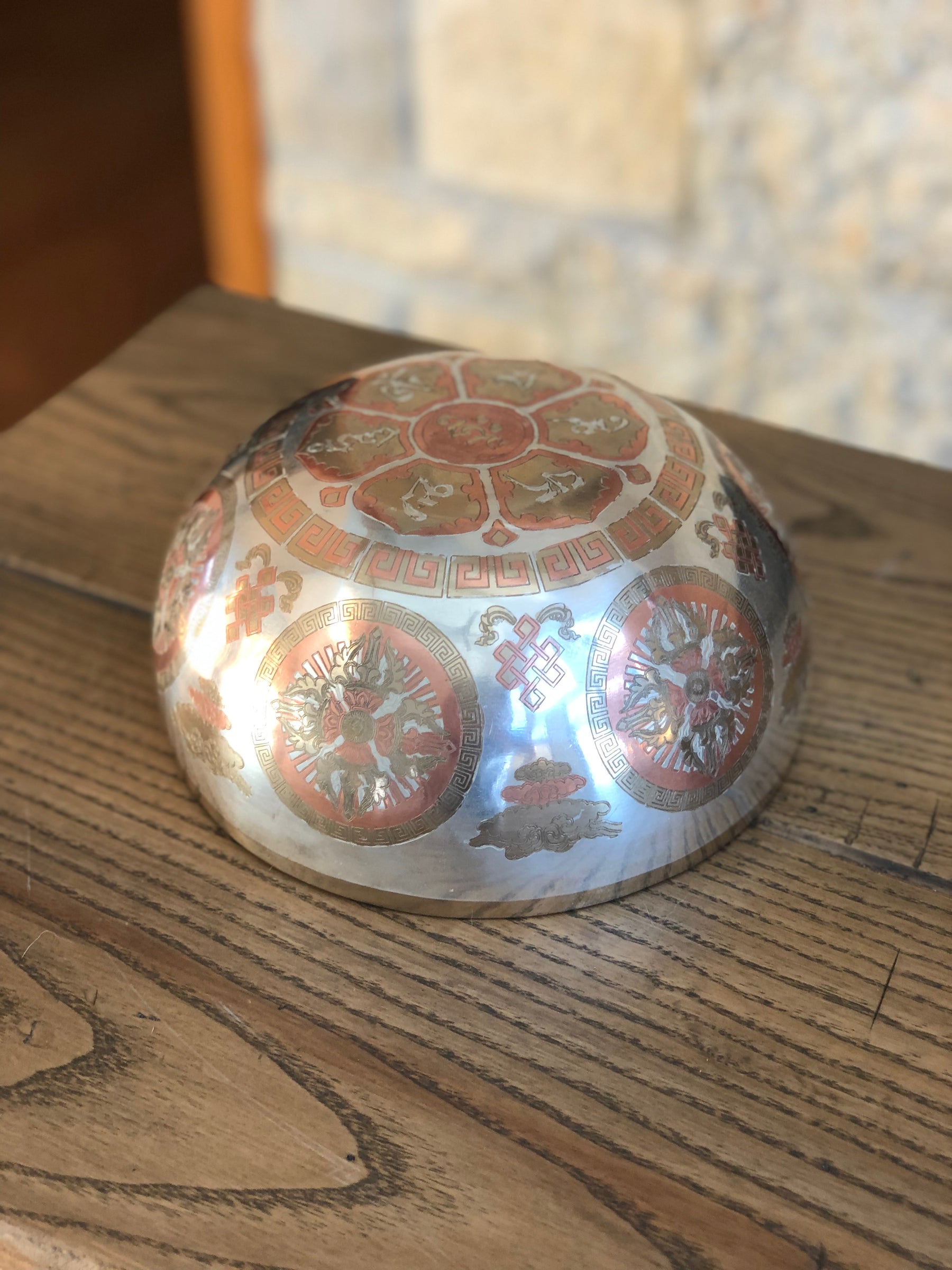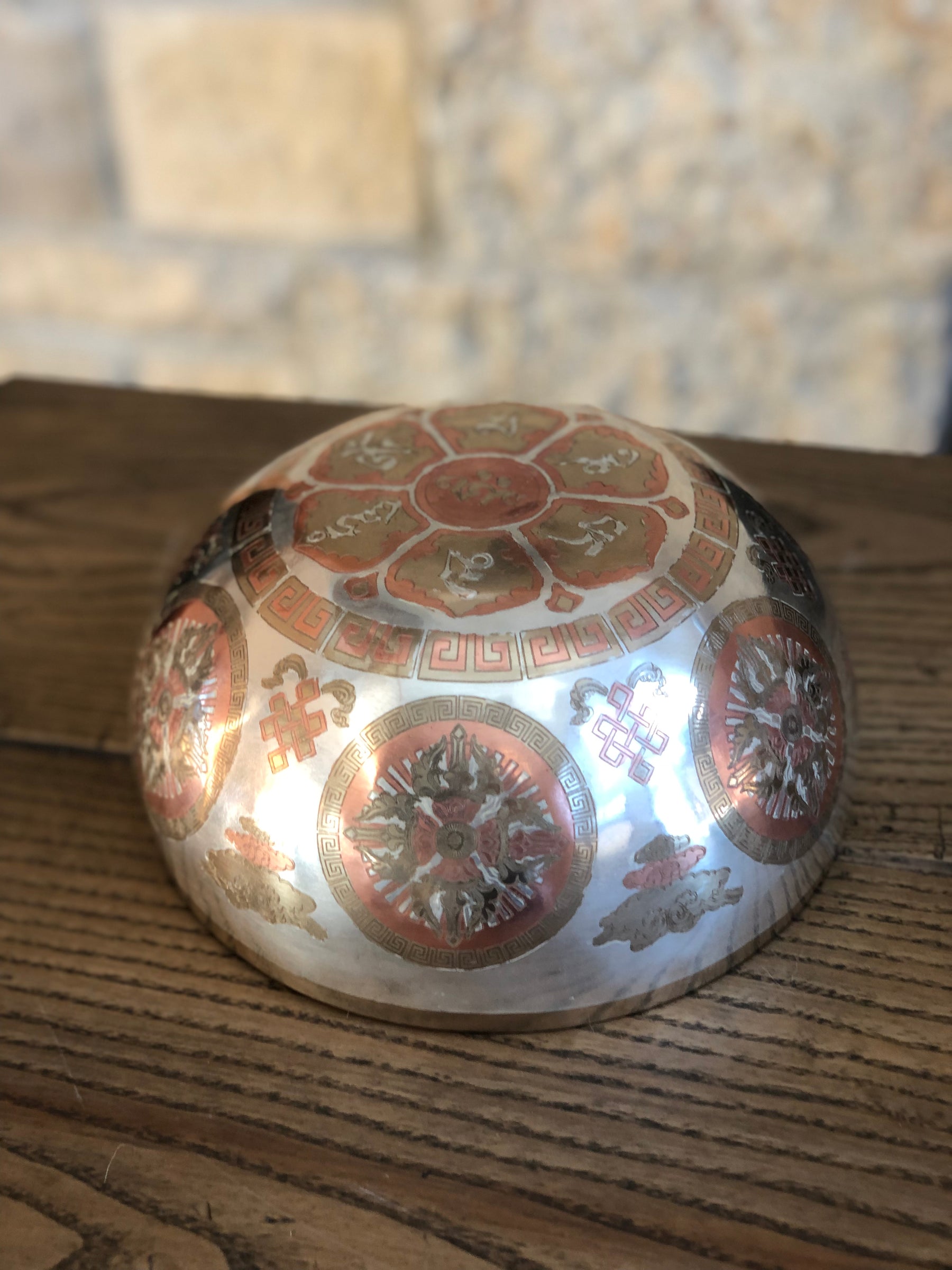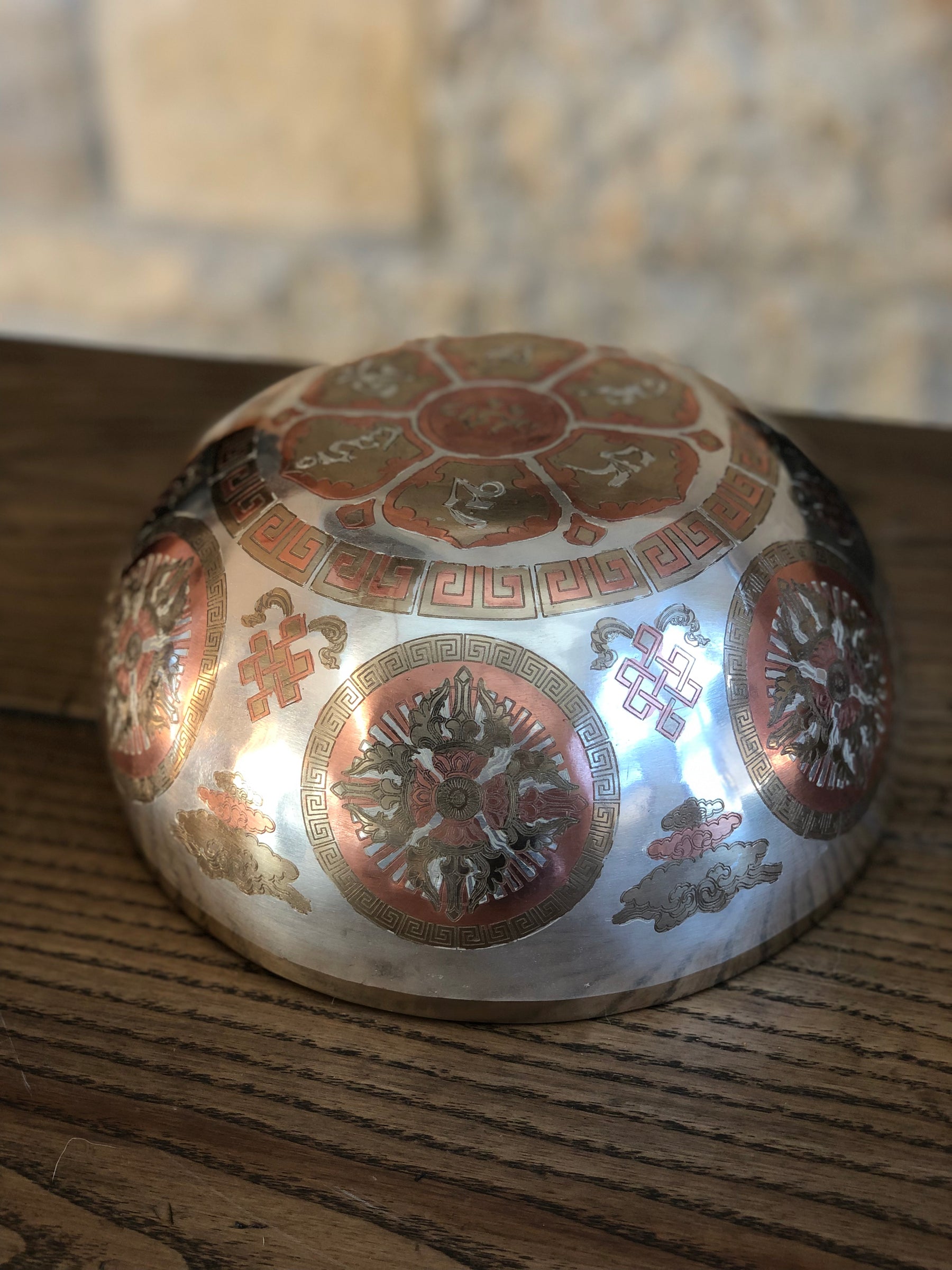 Listen
7.5'' B Flat Tone 3rd Octave Bronze 0261
A 7.5" B Flat Tone bell metal bronze singing bowl, hand-hammered from a bronze disk over the course of several hours. Comes with one felt tipped striker, one suede wrapped mallet and one hand sewn cushion.  
You will receive this exact bowl; it is one of of one that will ever exist. 
Octave: Third
Fundamental Tone (struck high on bowl's side with red felt mallet): B Flat -48
See more about this bowl in the Details tab below:
Learn More in the Details tab below.
Handcrafted by
Local Artisans
Wondering what "cents" means? For each musical note there are 100 total cents, 50 below the perfect note and 50 above. Measuring the cents allows much more precision for processionals adding on to existing sets. Anything +/- 10 cents is considered a perfect pitch note. 
Chakra: Crown
Hz: 226hz
A singing bowl is not manually "tuned" to a specific musical note. Our craftsmen are men of deep skill, and tradition who make bell-metal bronze singing bowls by hand, in the ancient way. 
Bell metal bronze is a specific proportion of copper to tin, known for its resonant properties (77% copper and 23% tin) 
The tuning of a bowl is a process of discovery and measurement after the fact – ensuring that your singing bowl is the only one like it that will ever exist. 
All of our tuning is based on A4 440hz.
In the sound recording, you will first hear the bowl struck with a red felt mallet, followed by the bowl being played around the rim with a suede wrapped mallet.
Listen with headphones for best experience. 
100% Love it Promise
Each singing bowl that we make is 100% unique and made by the loving hands of one of our craftsmen. Due to the nature of this handmade process, all sizes and weights are approximate and the sound captured on our website may be slightly different than your own special bowl.
Please know we've got your back in any situation. We are open and receptive to your questions or concerns and are here to help support you through this unique process the best way we can, with the resources we have available. You will never be left feeling "stuck" with a singing bowl that isn't the right fit for your needs.