Join The Ohm Store VIP Club
Welcome New Singing Bowl Enthusiast: 
We are honored that you choose to welcome an Ohm Store Singing Bowl into your life. Please consider opting in to our "VIP Club" to welcome a new level of connection into your life.
There's nothing we take more seriously than you trusting us with your e-mail address. As part of your participation, you will receive exclusive discounts, special product trainings and insightful and inspirational content.
In short, we aim that every single interaction we have together brings something positive to your day. We hope you'll join us. 

Thank you deeply, 

Frank and Nikki Mocerino 
Who Are We? 
As important as the quality of your new product, and the satisfaction you get from using it, is the people from whom you're buying. You deserve to know who you're dealing with, so you can be certain your spending goes to people you trust. 
Turning Pain Into Our Mission

Brother and Sister, Frank and Nikki Mocerino founded The Ohm Store in 2015 when they partnered with an artisan in Kathmandu, Nepal to bring ancient mindfulness modalities to the modern world.
For eight years leading up to the Ohm Store's launch, Nikki and Frank experienced a series of escalating physical ailments that ultimately lead to Frank being bedridden for months at a time and Nikki struggling for her own health while supporting her older brother.
Their real life experiences of tremendous physical and emotional pain set them down the path of putting their health back together. This journey taught them valuable lessons, which became the foundation of The Ohm Store's mission and purpose.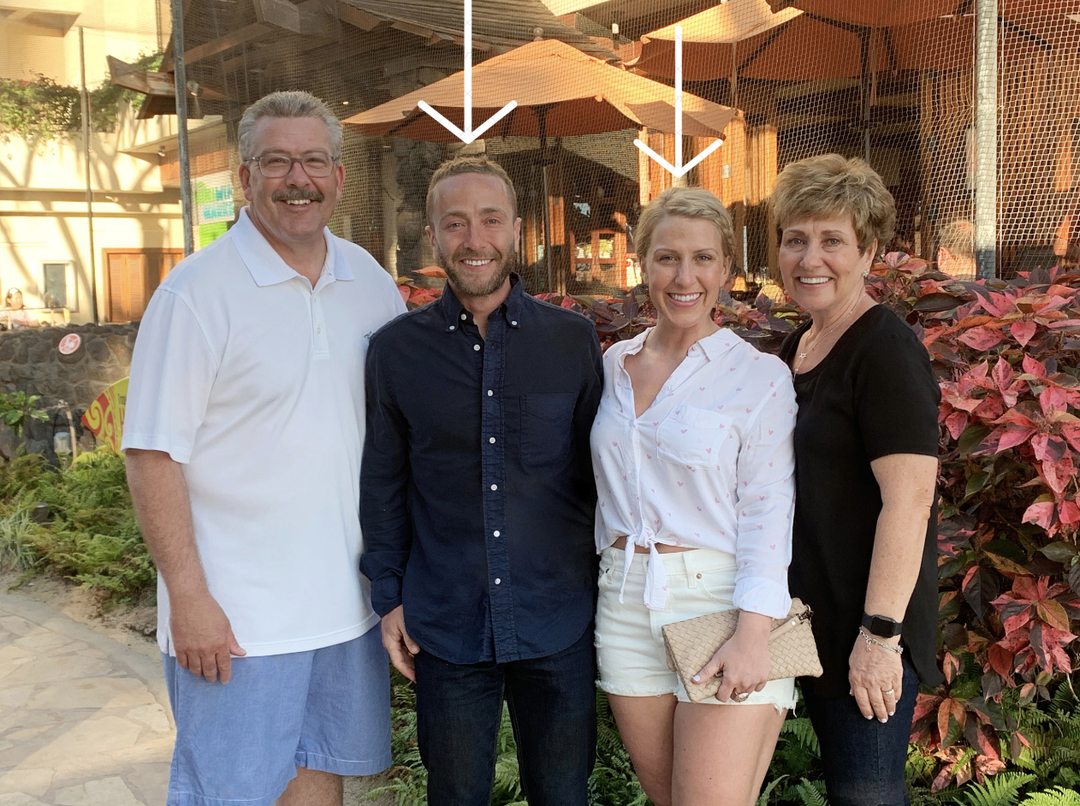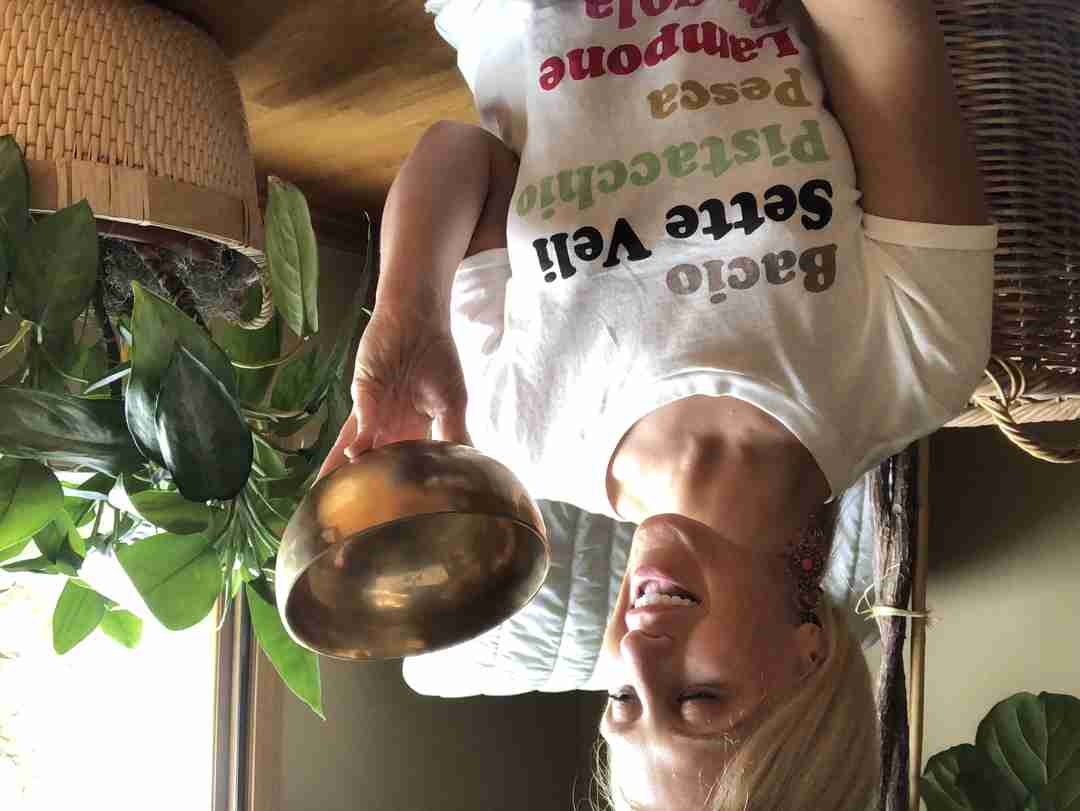 With Great Power Comes Great Responsibility 
Technology's promise to connect us can actually lead to real life isolation.  Although we can be in contact with hundreds or even thousands of people through social media, Frank and Nikki got the message that this is not a substitute for real life tribe building. During Frank's darkest period, the only contact he had with people was through text messages and social media. Isolation and disease caused him to feel unworthy, weak and ashamed, leading to further isolation. It wasn't until he was no longer able to take care of himself and had to move back into the family home that he realized the healing power of togetherness in real life.

Going beyond its purpose as a powerful mindfulness tool, the singing bowl brought Frank and Nikki a sense of connectedness to something bigger. There was something inspiring about practicing a Nepalese mindfulness ritual with a singing bowl that was hand-hammered by someone 7000 miles away. You feel connected to the artisans, real people who put thought and effort into every item they produce. Wanting to share this feeling of connectedness with the world, the siblings began looking for different mindfulness rituals from around the world. Rituals that would help cut through the clutter, technological or otherwise, of life and allow people to enjoy the present moment.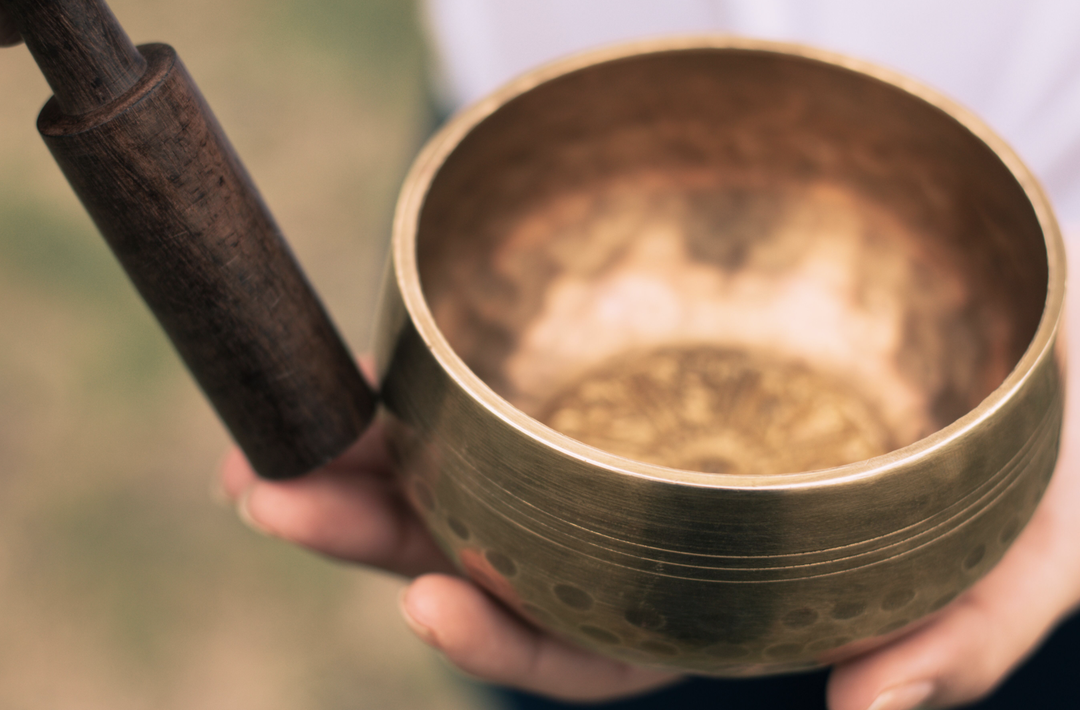 Worry And Chronic Stress Influence The Body 
Physical health is strongly influenced by our emotional and spiritual state. As disease states unfolded, Frank and Nikki were able to trace back each major physical breakdown to emotional and spiritual dysfunction. Simply put, chronic worrying and stress, lack of full self expression, lying, hiding, not meaning what one says or saying what one doesn't mean can pollute our emotions. Being mentally, emotionally and spiritually unwell was a recipe for physical degradation.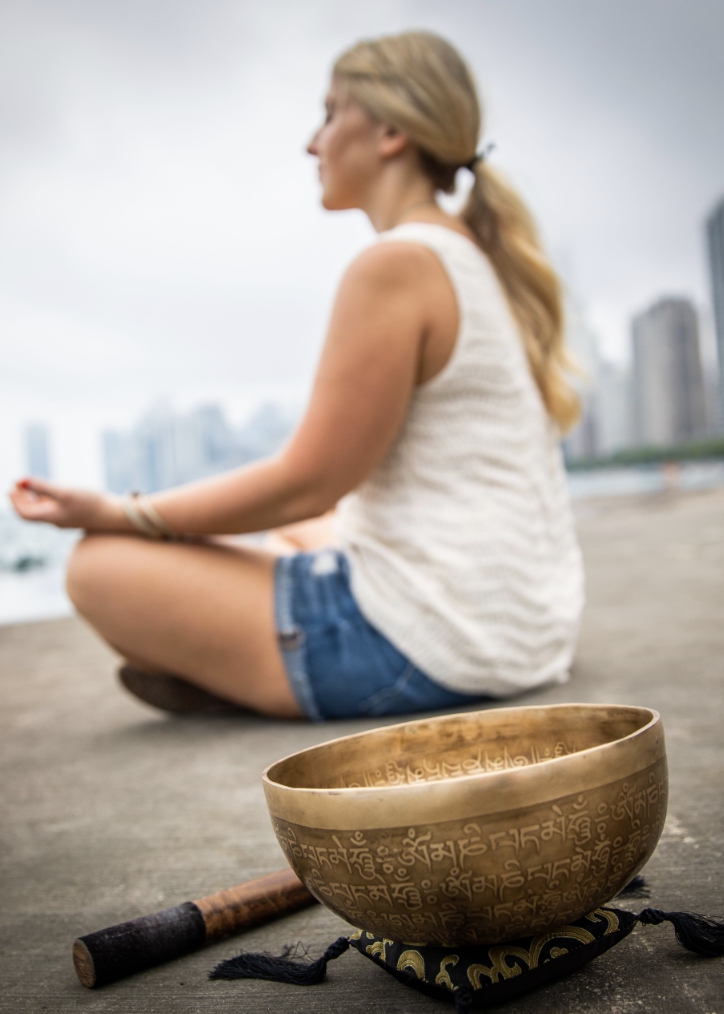 Our purpose is to support people's spiritual development by sharing mindfulness rituals from different parts of the world.
In today's environment it's easy to lose ourselves and be constantly looking for the next "thing" to keep us occupied.
It's not until we take a second apart from the hustle to enjoy the simple beauty of a moment that we realize that's what we were missing all along, being present.